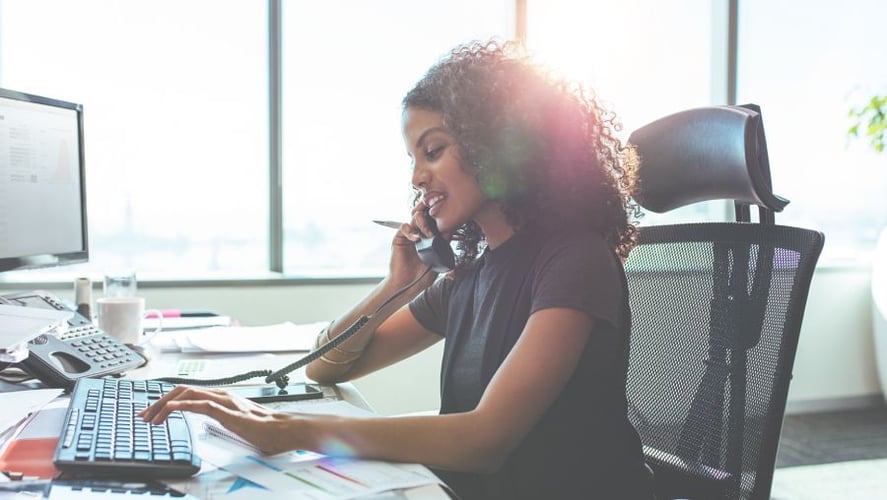 Live transfer leads (or "calls" as they're often referred to) can be an important part of growing your business quickly as an insurance agent. However, there can be drawbacks if you're not purchasing the right types of leads or if you don't have an effective sales strategy in place. You may also be wondering whether or not the price point is worth the ROI, as live transfer leads are generally significantly more expensive than traditional data leads.
In this article, we'll share some of our top tips on how to obtain and manage live transfer leads so you can maximize their effectiveness.
9 Strategies For Obtaining & Managing Live Transfer Leads
Obtaining Live Transfer Leads
The volume of leads you get is one of the primary determinants where ROI is concerned. Thus, one of the keys to winning more business is to optimize your office processes to handle maximum volume. Working with your Customer Success Manager and using the optimizer tool within the EverQuote Pro platform (for example), you can help ensure you're receiving the correct number of live transfer leads you'll need to hit your sales goals. Here are some tips for optimizing your volume:
Expand your lead delivery hours as much as possible. The more time you are available throughout the day, the more live transfers you'll receive.
Expand your lead area for prospects to the whole state (or at least a 90-mile radius from your location). By targeting a large geographic area you greatly increase your likelihood of receiving the quantity of live transfers (and/or data leads) required to drive significant ROI and business growth.
Leverage campaign settings when and where possible. Because volume among different lead types ebbs and flows, a good rule of thumb is that if you limit one campaign setting, open up another. For example, if you limit your geographical area, expand your open hours. Or if you limit your open hours, expand your lead types.
Managing Live Transfer Leads
Set consistent call time blocks, so you handle the live transfers the same way every day and build a rhythm with your producers. Expanded delivery hours won't matter if no one is there to answer the calls when they come in. Make your delivery hours reflect the hours people are available. If you have more than one producer fielding transfers, stagger their lunch breaks so that there is always someone to man the phones. If your producers always leave over the lunch period, connect with your Customer Success Manager to set up delivery hours for your campaign accordingly.
Send your live transfers to a direct line.. Using IVR or a line with automated hold times can lead to a flawed customer experience, with frustrating delays in connecting the consumer with an agent. And for EverQuote Pro users, this will help you stay within your two minute qualifying period. The timing for the two minute qualifying period starts once the consumer is connected to the phone system. You want to qualify as quickly as possible. Know the inbound number so your team can recognize the caller ID.
Review and work the live transfer leads you didn't win in the past. Things change for people; we recommend setting alerts for following up with them down the line. Just make sure that you're abiding by the rules of engagement set by your carrier.
Call back missed leads right away, because those calls are typically billed. Additionally, the number of touches per lead is imperative to your overall success with leads.
Converting Live Transfer Leads
Use effective scripting tools to help your producers follow up consistently with every lead. Our free Live Transfer Leads Playbook contains a quick framework that your producers can use for the crucial first two minute window when speaking with leads. Check out the eBook to look at some sample scripts that actually work!
Verify information instead of recollecting it. Consumers get frustrated if they feel like they're answering questions they've already answered, especially if the information is listed on the lead form.
Download our free Live Transfer Leads Playbook to get more proven strategies for handling these types of leads, along with:
Example "knockout" questions to quickly qualify or disqualify leads
Live transfer script samples
Advice on choosing the right live transfer leads for your agency
Use our Live Transfer Leads Playbook and help set your agency up for success with live transfer calls! Just click the link below to get it!