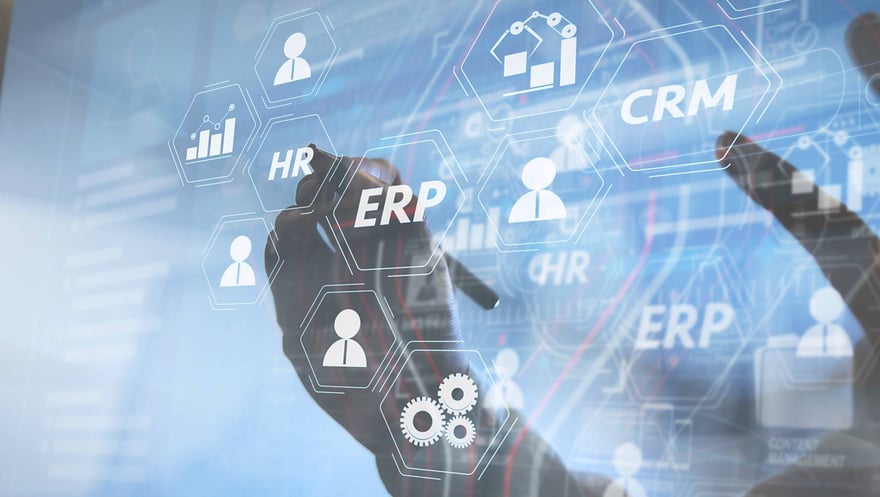 From a business standpoint, insurance agencies are either changing or dying. If your agency isn't continually evolving technologically, professionally, and educationally, you're almost certainly going to stunt your own growth.
While the public's perception of insurance agencies is typically of brick-and-mortar buildings with filing cabinets and pen-and-paper applications, the reality is that most growth-minded agencies are digital data companies. To keep up with our customers' need for quick responses to claim and service situations, we need insurance software solutions that allow us to meet and exceed customer expectations.
With that in mind, here are seven types of software used by successful insurance companies in growth mode. These varied solutions serve purposes from communication to productivity to tracking and reporting, so you're bound to find one that can help your agency.
Ricochet360 is an all-in-one CRM dialer and marketing automation tool for insurance agencies. This agency management system streamlines reporting, inter-office communication, and automation through text and email drips to prospects and your existing book of business.


BombBomb lets you "record and send videos directly to anyone from your computer or smartphone," explains the company website. It does not require any specific software or cameras and works for both iOS and Android. Using BombBomb's video messages adds a personal touch that is quick but also memorable, so clients and prospects can actually see you and feel your energy.
Team Hired solves one of the biggest issues that plagues agency owners and managers: hiring. Team Hired is a virtual interview solution for insurance agents that helps leverage time when sourcing, vetting, and interviewing new hires. This is a huge problem for most agents—having the right people is crucial, but finding them is expensive and time-consuming. Team Hired steps in to help remove this burden from agency owners, so they can focus on other important areas of their business.


Your agency can benefit greatly by using some sort of SEO tool to track your online presence and success. Some carriers provide this functionality, but you can also use tools like Ahrefs and SEMrush to track and grow organic traffic to your agency website. Other CRM tools (like HubSpot or Salesforce) may have these tools built-in.
In addition to the agency management system listed above (Ricochet 360), you also want to have a good CRM. We previously wrote about what agency owners should look for in our article Insurance Agent CRM Solutions: What's The Best Option?; check it out to learn what you should be considering as you evaluate your options.
Calendar scheduling apps are crucial software tools for the busy insurance agent; they take the guesswork out of finding times for meetings. Plus, by providing your personalized link, you can schedule at times that are convenient for you. We recommend Calendly for easy integration, as well as ScheduleOnce; some CRMs (like HubSpot, for instance) have scheduling tools built-in that you can also customize.
TodayApp allows agency owners to use a single software to manage all day-to-day activities. It streamlines calculating compensation for each team member, managing employees' time; tracking production, metrics and leaderboards; and custom reporting. It's a must-have tool for agents who want to push their entire team to succeed.
EverQuote's lead generation software delivers high-quality leads (and calls) in real-time to thousands of successful agents across the U.S. At EverQuote, we know literally where every lead came from and exactly when the consumer submitted their form (which, for our leads, consists of 20+ questions)..
We get leads when consumers are actively seeking quotes—consumers' intent is to buy insurance, and they want to be contacted by insurance agents. And, with EverQuote leads we know exactly where a lead originated (i.e., Did the consumer come to us from Google? From Facebook?), as well as the exact time they filled out a form (which is seconds before it's delivered to you—the agent).
With EverQuote Pro, you have complete control, customization, and can even pause your account with the click of a button. Want to see what it looks like? Click here to get a tour of the software with one of our experts.
What would you add?
We're always adding to our list of insurance industry software solutions, and we'd love to know what you use and love in your agency. Leave a comment below about what you use and why you recommend it, and we may add it to a future version of this list!