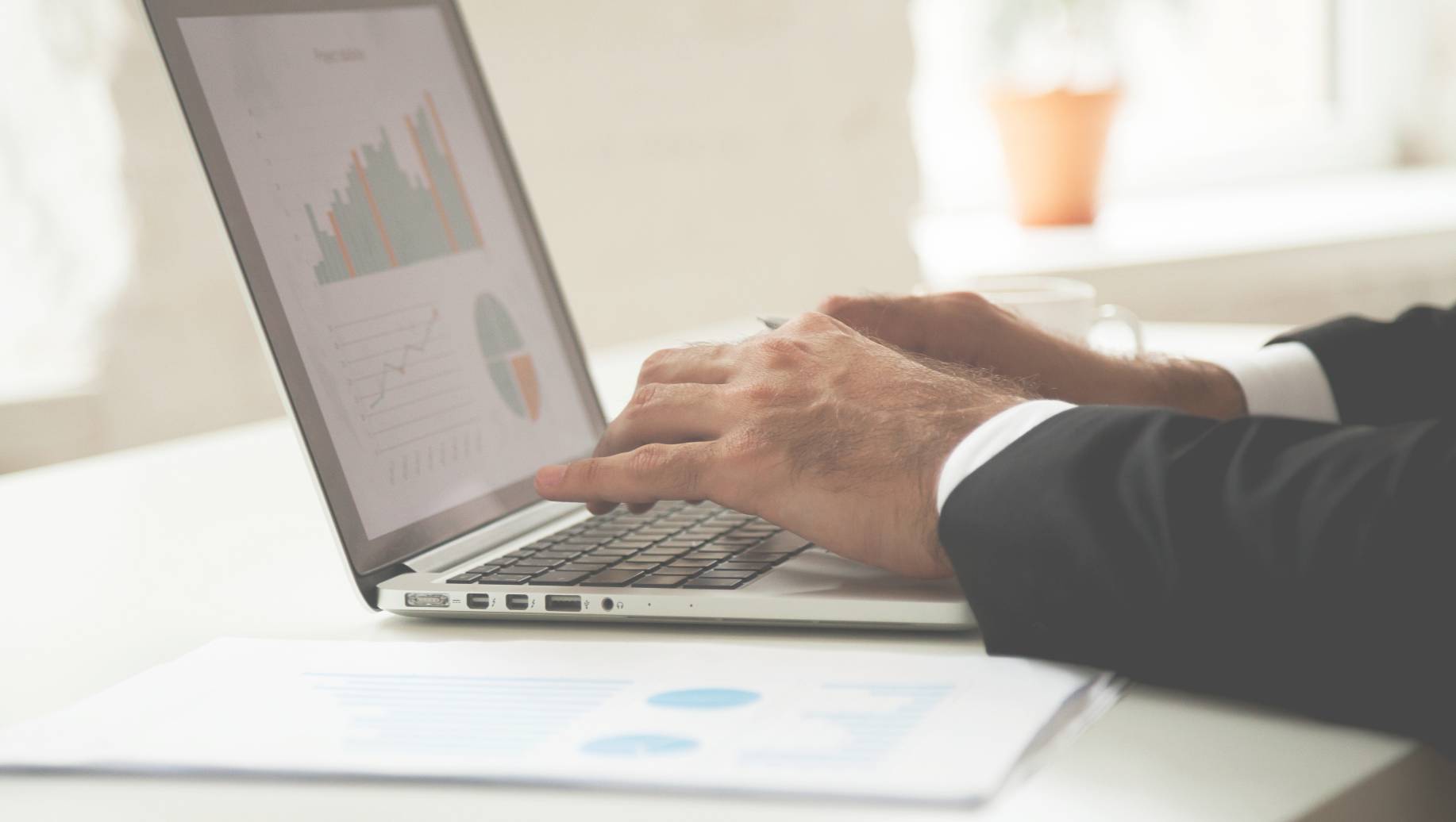 Insurance Agent CRM Solutions: What's The Best Option?
Do you want to spend less time and money gathering data and more time growing your business? The right insurance agent CRM can help you quote more of the right leads, which can close more sales and increase income.
Todd McLain, CEO and Founder of Agency MVP, knows the importance of a purpose-built CRM for insurance agents. When he started his insurance agency more than 12 years ago, he struggled to make phone contacts from a pile of purchased, paper-based leads. McLain knew there had to be a better way to work when a potentially lucrative lead finally answered the phone, only to announce that he had purchased elsewhere just weeks before. The problem was that McLain's leads were not prioritized, leaving him with no way to contact all of them efficiently and thoroughly. After trying every kind of CRM to find the ideal platform, McLain developed this list of must-have features for CRMs for insurance companies:
Features of the Best CRM for Insurance Agents
Right Features and Tools: "The problem with most CRMs for insurance agent platforms is that they are universally designed for any industry," states McLain. Insurance requires high quote volume but has lower commissions vs other industries. As an agent accumulates leads at the top of the funnel, contacting them all becomes overwhelming without the right features and tools within a CRM to automate contacts and prioritize likely closers.
Correct and Comprehensive Data: "No CRM currently on the market stores data correctly [for insurance purposes]," says McLain. If you enter incorrect data points (or miss them altogether), such as all household members, current carrier competitive data, and claims data, it destroys any future learning you can derive from that database. Outdated CRM software for insurance companies is essentially a spreadsheet that lists random information. Since these outdated CRMs are lacking industry specific data it prevents any potential benefit from an upgraded "smart" platform. You may have accumulated years of data at a cost of millions of dollars, but the wrong data will still be useless in a purpose-built platform.
Real-time Reporting for Team Management: Agents need to quickly and easily monitor the quote and sales activity within their agency. With feedback, agents can coach teams to adjust their sales approaches. For example, Agency MVP emails a nightly performance report to managers. Reporting also provides the potential for gamification and incentivization. Friendly competition within a team can inspire enhanced effort. Our guide to growing a successful agency has more tips on insurance team management.
Training Shouldn't Take Forever: Intuitive CRM software for insurance agencies should not take weeks to learn. Look for training that emphasizes using the platform to improve sales tactics and agency business.
Agility and Flexibility: Look for an insurance agent CRM that is agile enough to expand as the industry—and your agency—grows. For example, some CRMs use pattern recognition which can be detrimental to agents because of how quickly rates and underrating requirements change in the industry. "Once a pattern is learned, that pattern has already changed in the industry," states McLain. Actuaries love pattern learning for proper rating but to an Insurance Agent it's basically like chasing your tail. Find a platform that learns real-time and can learn which leads are most likely to close and, therefore, are most valuable to the agency. This is what I built with Agency MVP.
Scripts and Templates: An insurance agent CRM that provides automation and providing scripts and templates makes it easy for staff to immediately see positive results. We've seen over a 300% increase in contact rate on EverQuote leads when sending an immediate text message vs standard calling.
Avoid Buzzwords: Approach with caution if a platform says it is "intelligent." Often in so-called intelligent platforms, humans provide the brainpower. Look for an insurance agent CRM that automatically optimizes and prioritizes follow-up needs, so you and your staff don't have to. If you're the one scoring households, your "intelligent" platform is just a glorified list.
Flexible Reports: A CRM's report format must adjust with the type of activity it is tracking. A valuable CRM will provide flexible reporting formats that can change depending on the team processes you're monitoring.
Activity Dashboards: In addition to emailed reports, a dashboard that focuses on staff activity can help agents understand how both individuals and teams work, opening coaching opportunities. For example, the Agency MVP dashboard displays which households agents are quoting with insights into if your agents are quoting properly or not.
Integrations: Your insurance agent CRM must accept data from other platforms. Examples include transfers from a rating platform or your leads in EverQuote.
Intelligence for Marketing: A helpful platform reveals households' information through geographic reports at the zip code level. Such platforms also provide insights into marketing and carriers. In addition, they report on ROI for your marketing efforts. Learn more in this article about lead generation.
How An Insurance Agent CRM Works In Real-Life Situations
One example of how an insurance agent CRM might work for agents and agencies is Agency MVP and how it works in conjunction with EverQuote leads. Each time a new EverQuote lead enters the Agency MVP platform, it automatically triggers texts or emails to the lead. Then, the agent follows up with a phone call to the customer. "Speed-to-contact is critical for these online leads," says McLain. These instant texts are an essential component of an insurance agent CRM.
Automation in insurance agent CRMs means insurance producers don't have to plan and schedule touches—they only have to think about solving problems for that customer. When Agency MVP added these automatic follow-up features, its users saw an almost 300% increase in contact rates. The critical element in those spectacular contact rates? Consistency in contacts, because automation means touches occur for every single lead.
Further, those amazing results point to the power of using digital channels for sales communication. "The leads who shop online want to communicate by text," McClain emphasizes. For more ideas, check out our online guide to how social media posts help insurance agents.
For Agency MVP users, a partnership with EverQuote proves particularly beneficial: Agency MVP ranks and optimizes leads according to which customers are most likely close. "With automatic ranking, agents can take on a lot of leads and still be efficient and effective in their follow-ups," McLain says.
In addition to these critical insurance sales software features, Agency MVP offers even more benefits:
Fully automated workflows
Automation tracks for customer onboarding
Smart geo and marketing reports to target the best opportunities
Intuitive dashboard and reporting for team coaching opportunities
Fully integrated texting platform
Integrations with Zapier
In Q2 of 2021, Agency MVP will also offer full integrations with PL Rater, Turborater, as well as a fully built-in VOIP. To learn more about how Agency MVP can save time and effort as it helps you close sales, schedule an Agency MVP demo. Want to grow your lead generation skills? See EverQuote's complete guide to lead generation.