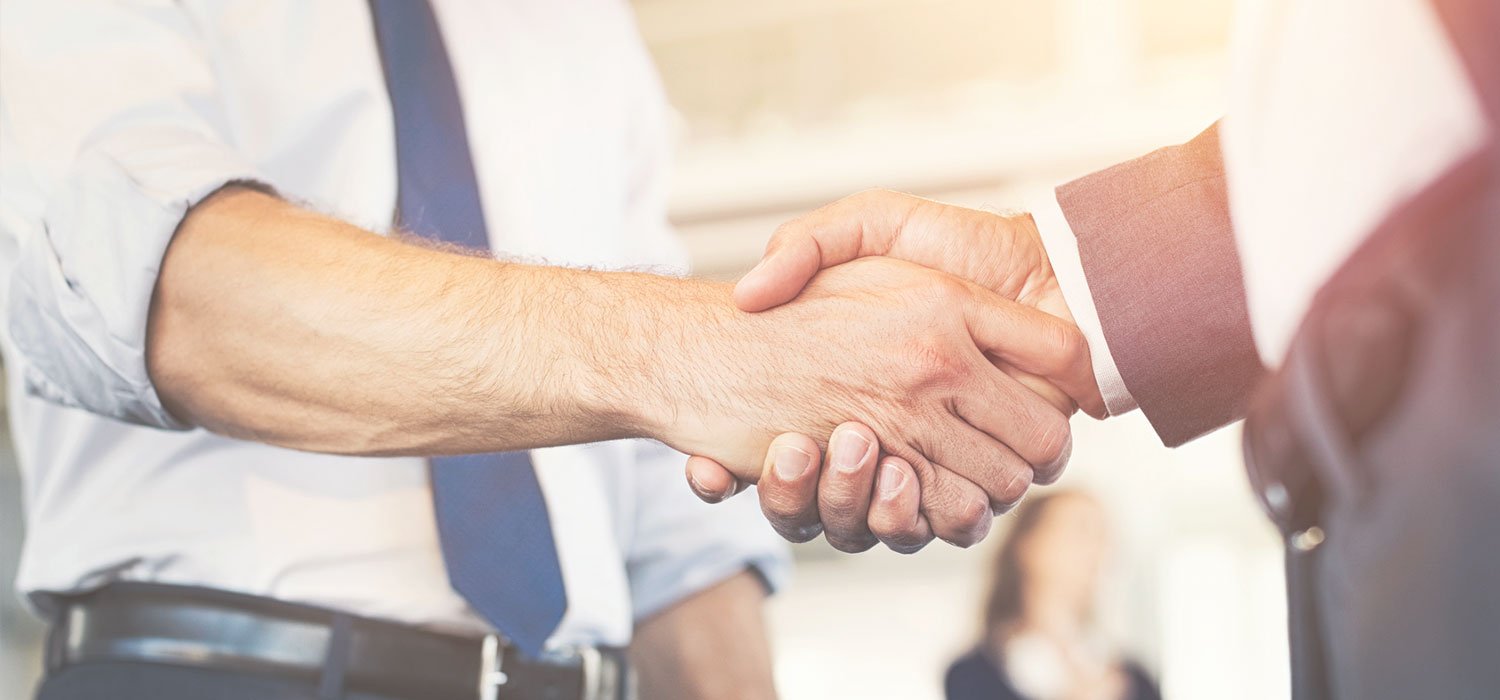 For agents, insurance lead generation isn't just a good idea—it's a way to grow your business, reach goals, and make more money. This thorough guide walks you step-by-step through the major components of insurance lead generation, everything from understanding the basics of how agent leads are generated to measuring your results through metrics, so you can be more systematic in your approach to finding them, handling them, and closing them.


Table Of Contents:
Chapter 1: An Introduction To Insurance Lead Generation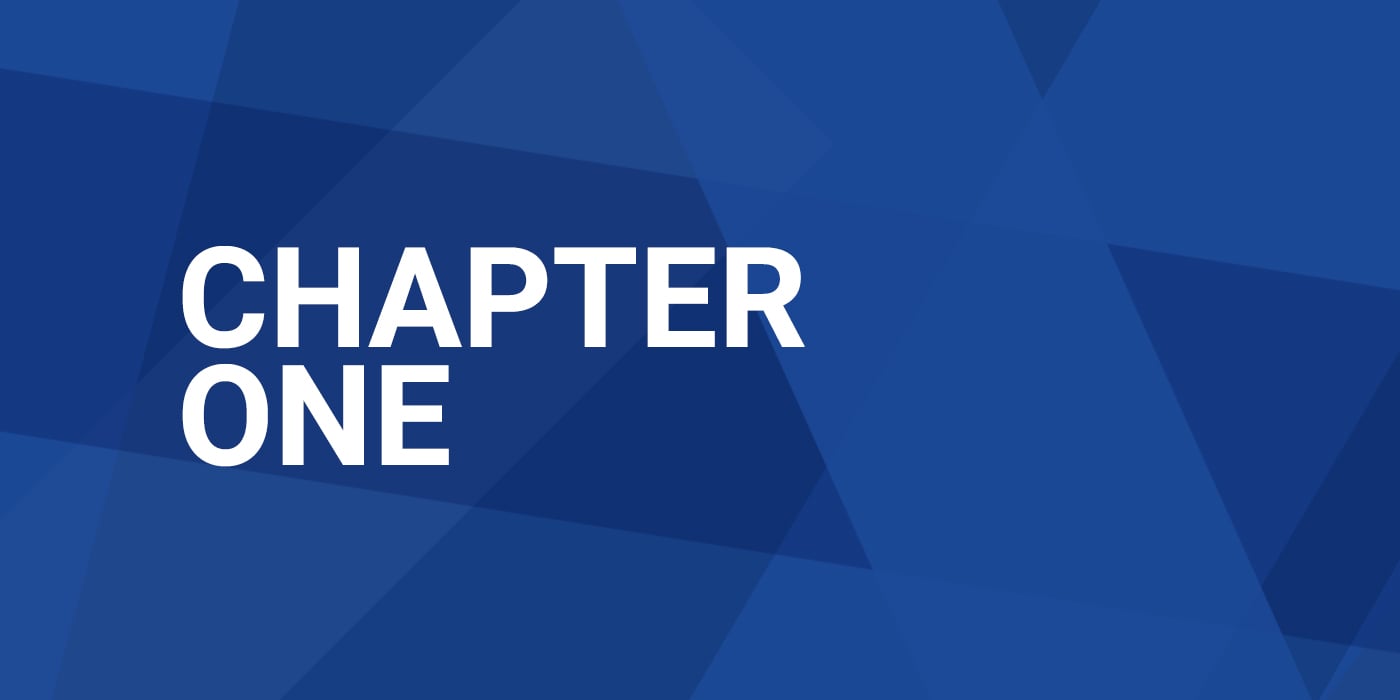 What is a lead?
A lead is a person who has expressed an interest in your product or service, and thus a potential opportunity for a customer. Leads can be generated in every industry, from insurance to education to sales.
In our industry, insurance leads are very generally defined as prospects who have requested quotes for insurance products. For a prospect to be a true lead, you must have a certain amount of information about them, including their name, how they can be contacted, and a reason for contacting them (for example, to get a quote for coverage of a vehicle).
In the most general sense, there are two types of insurance leads: cold leads and warm leads. What's the difference? A "cold lead" is a random contact (think picking a name out of the phone book), whereas a "warm lead" is someone who has expressed interest in an insurance product you are selling. The key here is that warm leads have expressed some intent or interest in an insurance product, and they are looking for something in the realm of what you are selling. These types of leads are clearly the most desirable.
Why are leads crucial for agents?
Some agents may not be able to generate enough of their own leads or opportunities to hit their quotas or scale their businesses. Purchasing leads is a reliable way to supplement other types of business generation—this is where leads can make a significant difference. Ultimately, all types of leads, including internet leads, can help agents bind new business when traditional efforts aren't sufficient or when they want to grow their businesses.
Where does insurance lead generation fit into an agency's growth process?
There are generally two types of agents:
A scratch agent starts his business from zero. Using high-quality leads is a typically priority for him because in order to get his business off the ground, he needs leads right away.
An agent who inherited her book of business does not necessarily need to purchase leads immediately. These types of agents may have invested a lot of money for her book, and her goal is to maintain it so the residuals continue coming in. Their first priority is probably to mine through their book to find referrals, upsell, and cross-sell. The idea of purchasing additional leads for these types of agents often comes later, when they are ready to focus on growth. However, an ambitious agent will generally want to start with leads right away. These types of agents are encouraged to use leads as soon as possible, and they frequently have help doing so from their carrier. They usually buy leads within the first six months of their careers.
Chapter 2: Identifying Ways To Generate Leads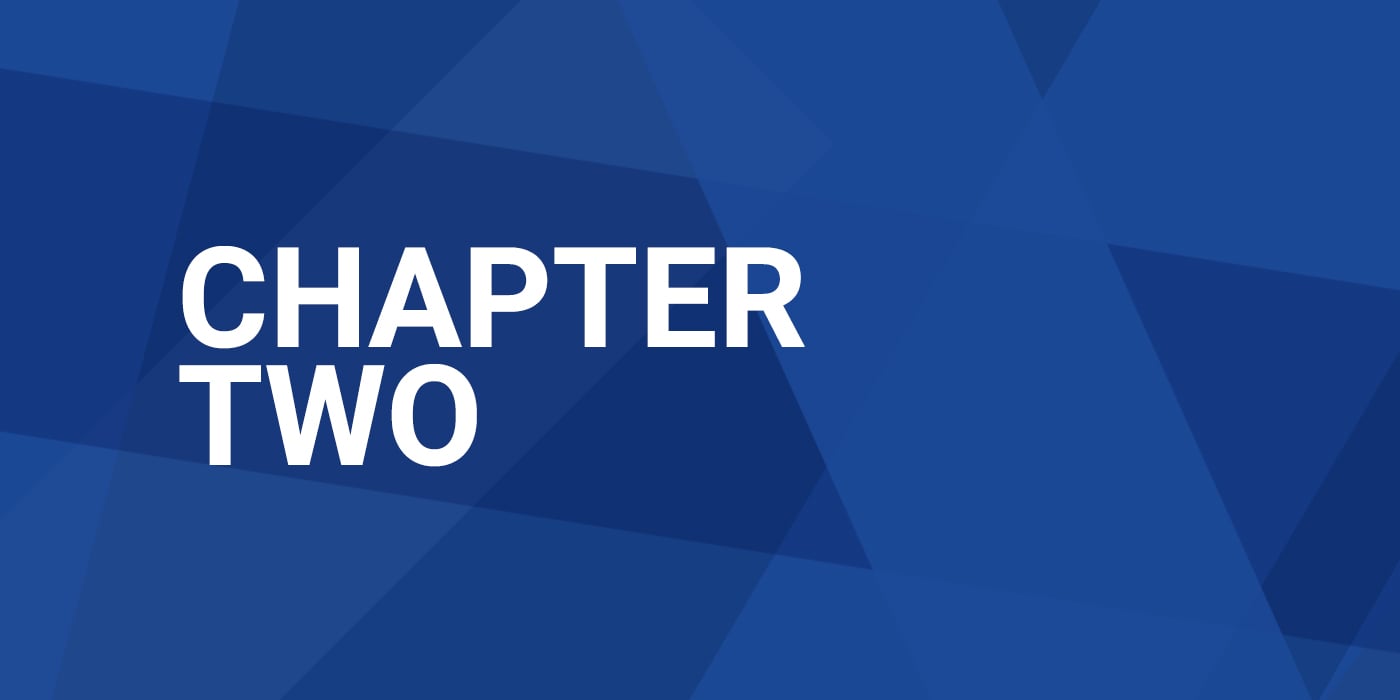 Insurance lead generation is a huge topic: There are a ton of ways insurance agents can generate leads. Here are seven insurance lead-generation tactics, and the pros and cons of each one.
Option 1: Do insurance lead generation on your own using traditional advertising.
Examples of this type of lead gen include mailers, billboards, yellow pages advertising, and physical signage.
Pros and Cons:
Pros: These things provide great visibility in your local area.
Cons: They are typically more expensive because your return on investment tends to be lower. The reason? Many prospects are shopping online, not through their mailboxes! Though this type of insurance lead generation is very common with agents who have been in the industry for many years, unless you already have a strong local presence (because you took over an existing agency, for example) we don't recommend investing a lot of money in it because it's often an inconsistent means of generating results and is difficult to determine the ROI.
Option 2: Use Google AdWords and search engines.
With this option, you generate your own leads in-house using the internet and your background knowledge of search engines.
Pros and cons:
Pros: When you generate leads yourself, you know exactly where your leads are coming from and can speak to their validity.
Cons: This method of lead generation is very expensive. Unless you have a lot of money or a very large insurance business, you will get only a limited number of leads. This method also requires a lot of time—you'll either be hiring someone to do it in your office or doing it yourself, which will take time away from more valuable tasks. Because the operating and labor costs of using search engines and tools are very high, it's an option we don't recommend as a core strategy for most agents.
Option 3: Use your agency website.
This is a basic "must do!" for agents. All agents should have, at minimum, a basic website for their agency with products they offer and contact information. Many people purchasing insurance can't bridge a trust and legitimacy gap unless they see their agent's website, so this method is well worth the effort.
Pros and cons:
Pros: It's a low-cost, simple process. There are many tools available for making websites, and many carriers already provide them to their agents. Even if you have a very basic web page, it can still help you bring in leads.
Cons: There is a level of continual maintenance required for having your own website.
How to generate more insurance leads through your website
There are two main ways to get more leads through your website: increase the number of people finding your website, and increase the percentage of website visitors contacting your agents.
To help more people find your site, look into using SEO techniques to bring your website to the top of search engine listings. With the help of an SEO expert you can focus on a specific geographic area, so anyone searching the internet for local insurance agents will come across your site. You can also boost the number of people visiting your site by sharing the link on social media, or by asking partners like real estate agents to share it with their clients.
To turn these visitors into leads, your website should drive people toward setting up a call with your agents. Here are some ways you can encourage site visitors to get in touch:
Make sure your phone number is clearly visible and stands out in the design.
Ensure your website is mobile-friendly and includes a click-to-dial button, so smartphone users can make the call right away.
Include a form where people can request a quote by entering some basic information like their ZIP code and email address.
Make it easy for prospects to find the information they need so they don't have a frustrating first impression.
Add an 'About Me' page that introduces yourself, including how long you've been in business and your credentials. This helps build the consumer's trust.
Option 4: Use social media.
Many agents successfully use Facebook or Twitter to generate insurance leads, particularly for outreach within their community. Depending on your budget and expertise, this could be a simple business page that encourages people to get in touch, or a series of paid ads that target people who are researching insurance.
Pros and Cons:
Pros: Many of us already use social media in our personal lives, so you'll likely find it straightforward to set up and operate a business account in most relevant applications. You can use social media to share customer testimonials, so it can be a great way to generate referral leads. If people see that someone in their network had a good experience buying insurance with you, they're more likely to consider it for themselves.
Cons: Paid social media ads can be effective, but they are often very expensive to run. Social media accounts also need continuous updates to keep them fresh.
Option 5: Cold Calling
This insurance lead generator involves calling numbers from a list of leads with the intention of giving a sales pitch, but without having had any prior contact with the individuals you're calling.
Pros and cons:
Pros: If you have someone in your office who is skilled at cold calling, this is a cheap way to generate leads—for $10-15/hour, you can generate potential clients.
Cons: Cold calling is a skill not many people do successfully or efficiently, and it's no surprise why. Just think about getting a phone call from someone you don't know unexpectedly. What are the chances you'd talk to them about insurance? The truth is, some agents and producers can't even close warm leads. It's hard enough to get people to stay on the line if they've shown interest or intent, so what makes us think it gets any easier without those things?
Option 6: Cross-selling and Referrals
Cross selling means maximizing your existing book of business. For example, if I sell you an auto policy and then call you six months later to see if you want to bundle it with a different type of policy, that's cross-selling. It helps agents retain business because it's harder for customers to get rid of many policies vs. getting rid of just one policy.
Pros and cons:
Pros: Cross-selling and referrals help agents to retain customers. Referrals are an easy close, and the small cost involved in acquiring these leads makes them an incredible value. Residuals are how agents make money. If 90% of your book retains business with you, that delivers huge ROI.
Cons: There are no real cons to cross-selling and referrals—in fact, if it were possible, we'd recommend employing these two lead-generation methods to almost any insurance agent looking to build their business.
Option 7: Hiring A Third-party Business For Help With Lead Generation
Hiring a marketing partner or lead-generation company to refer you leads is another option for agents looking to grow their book of business. These types of companies are typically called "internet lead vendors," as the leads are sourced—you guessed it—online.
There are generally two types of internet lead companies: those who source all or most of their own leads (that's what we do at EverQuote) and aggregators, who resell leads they purchase from other sites, including lead generators. Because these two are significantly different, let's break out the pros and cons of each separately.
Generators—Pros and cons:
True "generators" source all (or most) of their own leads "organically" by driving traffic to their websites through advertising and search engine marketing (i.e., targeted ads that display up when a consumer searches for insurance related queries.)


Pros: The biggest pro of working with a lead-generation partner is that it can connect you with more qualified, interested parties (the "warm leads" we mentioned earlier.) With lead generation, your agency will get leads daily to call on—leads who could potentially turn into buyers.
If you hire a lead generator like EverQuote, you can choose a flexible schedule, which allows you to purchase leads and receive them in virtual real-time (as they submit their information) during the most optimal hours for your team to reach out the moment they receive the leads. For example, if you don't need insurance agent leads for a certain day/month/quarter because you're focusing on cross-selling, you can start and stop them as needed. Lead generators like EverQuote also connect you with prospects that best align with your underwriting guidelines and qualifications. With a good partner like EverQuote, you can also get extras, like training and information about industry best practices, what other agents are doing to succeed, and more.
Cons: The biggest con is the expense—you have to spend money to purchase the leads. And if you don't have the right staff and processes in place to work those leads, you may be setting yourself up for poor results. To maximize those opportunities, a cadence for responding must be in place. Similarly, if you don't have the correct commission structure for your producers, purchasing leads may not be as successful because people won't be motivated to work the leads in the right way. Without incentives, those agents may blame their lack of success on the quality of the leads themselves.
Lead Aggregators—Pros and cons:
Pros: It's less expensive to purchase from a lead aggregator than a lead generator. With an aggregator you can buy large lists of leads as often as is helpful for your business—these lists can be good for reaching out to people when they hit the six-month renewal mark for their existing policy (at which point they will very often be much more receptive when it comes to shopping for new quotes).
Cons: Aggregators have a lower price point because their leads are not delivered in real time and because they have a higher share rate—the cheaper leads are shared among multiple (sometimes dozens) of other agents. Leads from aggregators may have already signed up with another agent, or decided not to change the insurance products they already have, which means you could end up wasting money and time. In our view, leads are not like fine wine—recycled and aged leads don't get better with time!
If you're exploring ways to generate, you're probably doing some (and maybe even all) of the above.
Chapter 3: What Lead Generation Sources Are Best For You?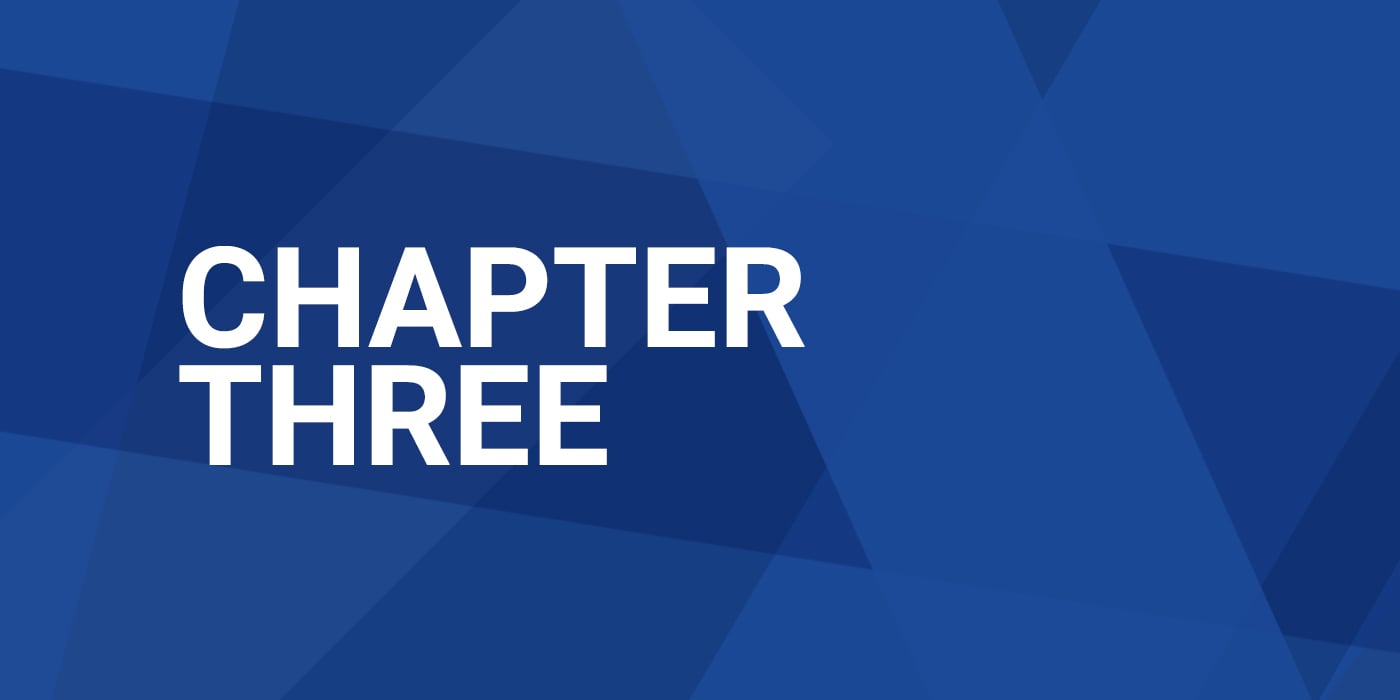 How do you determine what lead-generation source is best for your company?
There's no one-size-fits-all answer to this. To find out what will work best, you're going to have to do the following:
Evaluate your business type. Do you have an existing book of business you can sell to? If so, then cross-selling and referrals may be a great first step.
Evaluate your local market. How saturated is it? If there's potential to grow locally, you may want to invest in local advertising.
Evaluate your willingness to grow your agency. Are you looking to grow your business beyond your local market? If so, then an online insurance lead generator is a great option for you, because it can give you the numbers you need to get more contacts and potentially bind more policies.
Now, let's talk specifically about insurance lead generation.
Earlier, we mentioned some of the pros and cons of working with lead generators (like EverQuote) vs. lead aggregators. Here's what it comes down to: No matter which option you choose (and you can even choose both), you must be comfortable with the investment you're making—and pay attention to the ROI each lead source gives you. When you purchase low-cost leads you spend less, but you may end up doing more work with little return.
If you're considering paying for leads from an insurance lead vendor, there are three red flags to be aware of when conducting your search. These red flags are typically signs that the insurance lead vendor you're considering could ultimately waste your time, turn you off from insurance leads, or waste your money—maybe even all three. Here are three reasons to be wary of a lead vendor:
1. The company is an insurance lead aggregator.
You'll save yourself a great deal of time and money simply by knowing what kind of company you'll be working with when you buy insurance leads. But do you know the difference between a lead aggregator and a true quality-focused lead vendor?
Lead aggregators:
Purchase leads from other aggregators or from generators.
Often times, these aggregators share lead information within the same insurance carrier, so you may end up competing against people who offer the same rates as you.
Leads who come through lead aggregators might have been looking for insurance days, weeks, or even months ago. They're likely tired of talking to agents because they've already been solicited by many of them.
Leads from aggregators may have already signed up with someone, or decided not to change the insurance products they already have. That means you may potentially waste money and time contacting people you can't sell to.
How can you recognize a lead aggregator? All you need to do is ask. Or, better yet, ask a sales rep if they can show you exactly where every lead comes from. If they can't give you a straight answer, it's a good sign you've found an aggregator.
On the other hand, lead quality-focused lead vendors like EverQuote deliver leads in real-time and know literally where every lead came from and exactly when the consumer submitted their form. EverQuote gets leads when consumers are actively seeking quotes—consumers' intent is to buy insurance and they want to be contacted by insurance agents. EverQuote has a vast pool of its own originally sourced leads and can show you exactly where a lead originated (i.e., Did the consumer come to us from Google? Did they come to us from Facebook?) as well as the exact time they filled out a form (which is seconds before it's delivered to you – the agent).
What does this difference mean for you?
Leads that come from quality-obsessed lead vendors like EverQuote are consumers looking for insurance right then and there—they're typically actively shopping, up for renewal, or need a new product.
2. The company recycles lead information.
Do you want to talk to a lead who has been contacted by a bunch of other agents already? Nope.
What about a lead looking for coverage a month ago? Nope.
If you buy leads from a company that recycles lead information, that's exactly what will happen. To find out if the company you're buying leads from does this, ask the following questions:
Where does your lead information come from?
How many other agents get this information?
Are your consumers actually looking for insurance quotes, or are they being incentivized in some way to fill out a lead form? (e.g. signing up to win a free iPad)
Are leads delivered in real time?
How much information will we get about the consumer?
Can you prove this information?
If you asked most companies who recycle leads it's unlikely they could give you legitimate answers to even half these questions. This means the leads you buy can't be sourced, aren't real time, and may not be intentful.
When I talk to agents who are shopping around for insurance lead vendors, I never discourage them from talking to other companies and seeing what's out there—the truth is, companies that can't honestly answer the questions above just don't compare to companies that can (like EverQuote).
3. They incentivize lead information.
Win a free trip to Aruba! Just give us your name and contact information below!
If you received a form like that, do you think you'd fill it out because you wanted to go to Aruba for free—or because you wanted to buy insurance?
Companies that incentivize potential contacts with free giveaways or trips are far more likely to get "leads" who aren't looking for insurance, which means they're collecting lead information using methods that are disingenuous to their purpose.
As you may have guessed, that's not good for you, the insurance agent. These leads aren't intentful, because the vast majority aren't actively seeking coverage. Once again, purchasing a list with these incentivized leads can be a waste of your money and your time.
Look At The Big Picture
Growing a book of business isn't about the work you can do in one month. To be successful, you want to make sure you're finding quality prospects who will increase your book of business on all items across the board. With qualified leads from a high-quality, high-intent vendor like EverQuote, you may see a slightly higher cost upfront, but the leads you purchase should be adding up to more, and better, opportunities to sell. Essentially, you're likely trading a higher upfront cost for less time spent chasing down and qualifying cold leads, plus a lower back-end cost and increased ROI.
If you have time to go through the haystack to find the needle (for example, agencies with large outbound call center operations), low-cost leads are a fine option—but keep this in mind: When you waste time, you waste money. With leads from EverQuote, you'll likely find more opportunities, thus maximizing your investment.
At EverQuote, lead quality is at the forefront of everything we do. Every lead we give you we have the ability to show you exactly when and where that lead comes from. We don't sell aged leads, we don't recycle lead information, and we don't incentivize leads to fill out our forms.
Chapter 4: What To Do Once You've Decided To Hire A Third Party To Help Generate New Leads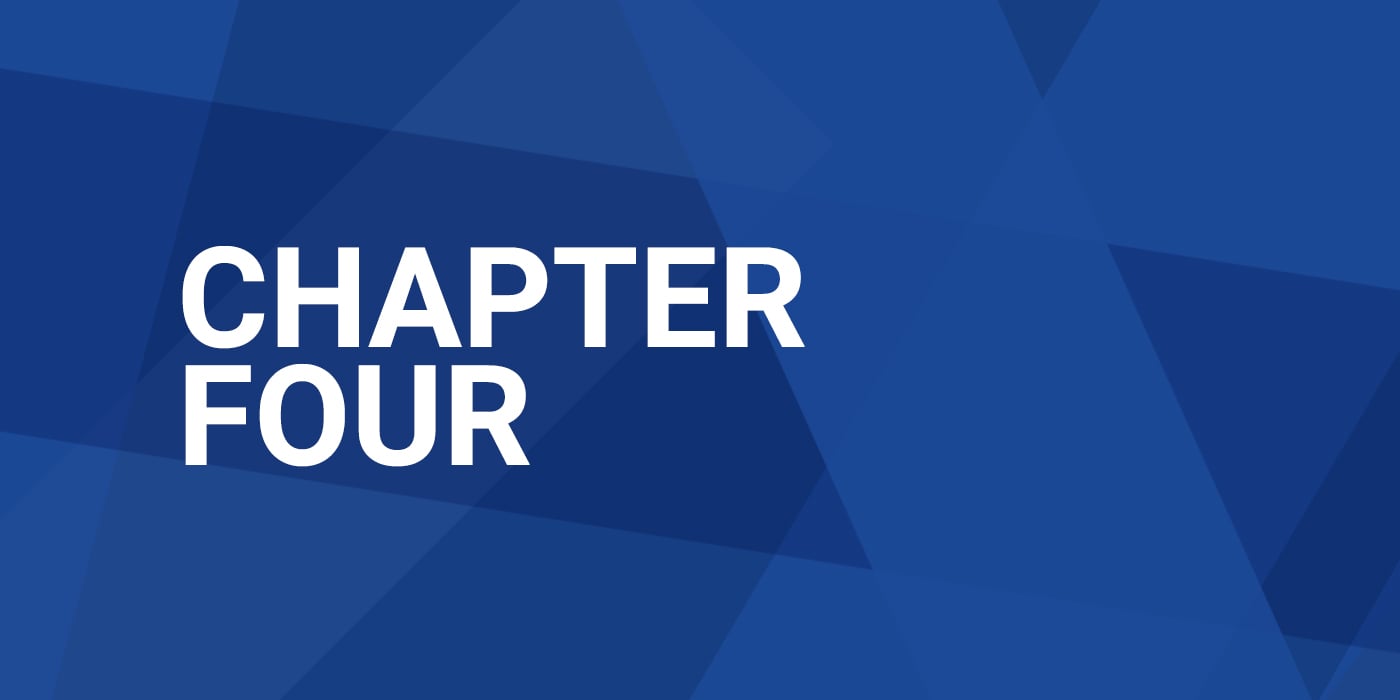 Now that you know the different methods for generating leads and you've considered which options are best for your company, you need to make sure your business is ready to handle the incoming leads. Before you commit to any method or company, do these three things:
Assign staff to call leads. Which producers in your agency will be handling leads? Make sure they are trained in the best practices for these types of calls.
Prepare a sales process and call cadence. You can learn more about this in our white paper, Binding Inbound Leads.
Set the correct budget for leads. Make sure you're investing the right amount of money you need in order to bring in the amount of leads that will provide you with an ROI to help your business grow.
Choosing An Internet Lead Generation Partner
After you've done these three things, you're likely ready to explore a partnership with a firm that provides lead opportunities via the internet, like EverQuote. When you partner with EverQuote, you have the opportunity to experience our onboarding process, where you'll learn about sales best practices, what works and what doesn't when talking with internet leads, and more.
Best Practices For Selling & Things To Remember About Working Internet Leads
Call fast. If you're enrolled in EverQuote's Lead Connection Service (LCS), we've got this part covered for you! If not, you need to attempt to call within 30 seconds of receiving a lead. Promptness is your greatest asset.
Call often. We recommend making at least six call attempts over the entire sales cycle if there is not an immediate pick-up.
Call at the right time. A complete list of best practices for calling is included in this free ebook. Harvard Business Review notes that the hours of 8 a.m. to 9 a.m. and 4 p.m. to 5 p.m. showed higher qualifying rates than other times of the day.
Leverage multiple follow-up channels. Make sure you're abiding by your carrier's rules of engagement, of course, but when you're allowed to, consider adding email and text messaging. These two methods of follow-up can help you keep the conversation going with shoppers who may not want to (or be able to) talk on the phone.
Learn to fight resistance from leads. Resistance—"I'm not interested"—is much different than objection: "I have no money." Use the application information to break resistance and build trust. The best way to fight resistance is to show value and be genuinely helpful. And remember—someone who is "not interested" right now may become interested days, weeks, or even months from now. We recently hosted a free webinar on overcoming objections, with Kirk Fuqua and hosted by Chandler Hahn. In the webinar, Kirk covers a number of common objections and lays out a repeatable process for overcoming them.
Don't forget to follow up. If you get a lead who doesn't answer the first, second, or even third time, continue to follow-up. Use multiple points of contact to stay relevant. Once again, the importance of a call cadence can't be overstated.
Consider cross-selling after you've bound a policy. The most successful agents tend to do three things: Call right away, cross-sell like crazy, and get as many referrals as they can.
Chapter 5: Misconceptions About Using Internet Lead Generation Companies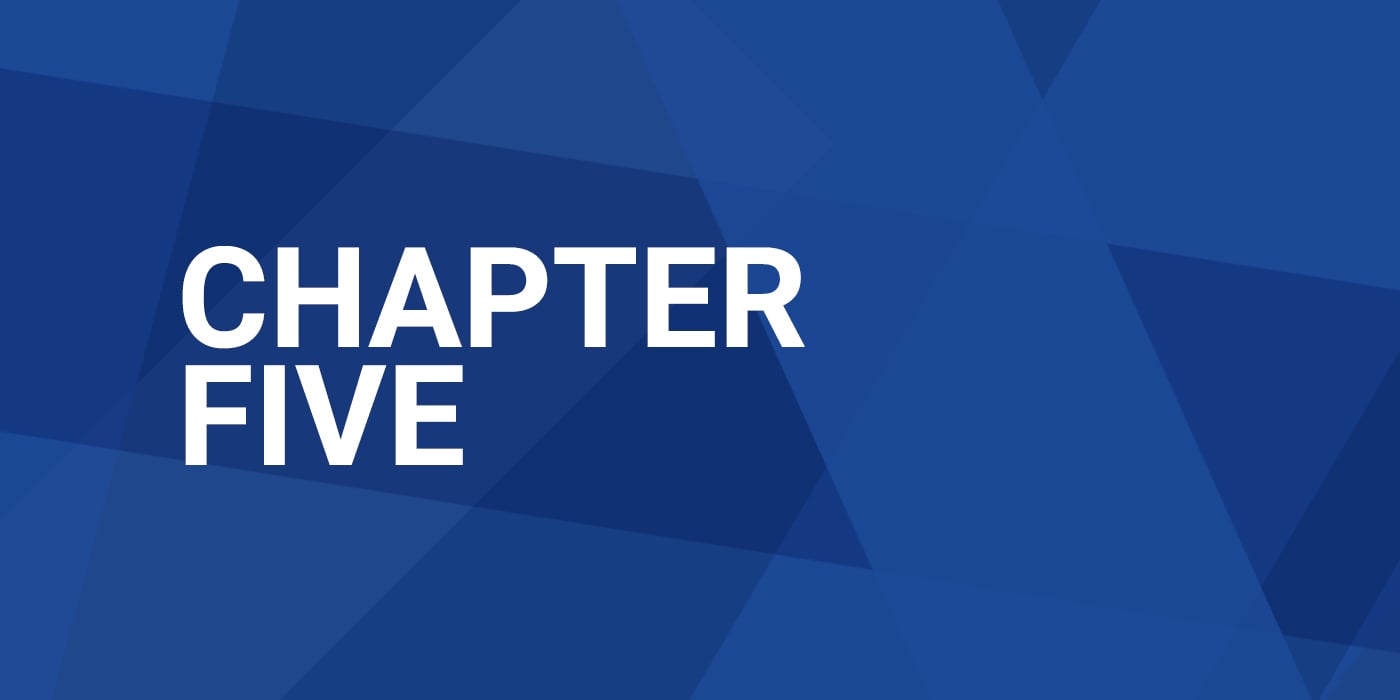 Driving business only through referrals, word-of-mouth, and/or direct mail may be working now, but soon you'll hit a point (if you haven't already) where increasing that offline activity will no longer be as beneficial. Then, where will you go to find that new consumer?
The internet is where. In the past 10 years, insurance shoppers have moved online. According to this study from JD Power, it's where 74% of insurance shopping starts (although 80% of those policies are still closed offline).
If you're not buying or trying to generate online leads, you'll miss 3/4 of your consumer base.
Maybe what's holding you back is hearing horror stories about lead vendors; or maybe you yourself have had a bad experience. Misconceptions abound in our industry—but a few of the most prevalent rumors out there, like the ones named below, are simply not true.
1. "There are no original leads."
Not true! While it is true that many lead generation companies are aggregators, who can resell data eight to ten times to different agents, there are high-quality lead vendors out there: EverQuote.
We source the majority of our own leads and establish personal relationships with the agents who purchase them from us. In fact, we know every step of a lead's history, from the moment the prospect's information was submitted, to the moment it was delivered to the agent moments after the form was submitted.
Unfortunately, if you pick just any lead company to work with, you might pick an aggregator—which means you may be the eighth, ninth, or tenth agent calling a prospect—and you're in an uphill battle from the outset.
So while most leads aren't original, you can rest assured that, when you work with EverQuote, you will get high-quality, high-intent leads.
2. "The data from insurance leads is old and outdated."
"I can't contact prospects and the close rate is terrible!" Sound familiar? For most producers and agents, the biggest pain point with online leads is the contact rate. Agents have an office full of people waiting to work, but the amount of work that can be done depends on the quality of the leads. Aged leads have an extremely low close rate.
Since we're here to dispel misconceptions, let me tell you, this is false, too—not every company gives you old information. EverQuote's leads are much higher quality than others. For example, every autolead has 40+ associated data points we can track back to exactly when a consumer filled out a form.
We also know what source brought in the customer, the time and date they submitted their information, and their IP address. With most leads the typical questions have already been answered with fresh data.
3. "The customer service is terrible with lead companies."
While the common experience is that lead gen companies are full of salespeople who are out to sell data—and the service is spotty at best—that's not true for every company.
At EverQuote, we consider ourselves an online insurance marketplace (the nation's largest online insurance marketplace, in fact!). The majority of our employees are data scientists and engineers, and what's most important to us is identifying the best way to use data to connect consumers and agents.
We dig into consumer behavior to gather data, and use the data we get to improve both the consumer experience and the insurance agency experience.
When you're choosing between insurance lead vendors, look for each company's understanding of your consumer base, and how that understanding fits with your agency and carrier—it doesn't hurt if your carrier works with or approves of the lead company either (like EverQuote!). We've done this to help specific agents grow their business; in fact, our company recently moved toward dedicated customer support reps for our agency partners.
We know training your team is important; to help you do that we'll often assign you channel-specific team members for additional support.


4. "I've bought internet insurance leads before and I've been burned."
If you've said this at some point, it's probably because of one or both of the following: where you got the leads and how you worked them.
Where you bought your leads matters. Were they aged leads, or cheap leads? When it comes to lead quality, you very often get what you pay for.
Also, if you feel like you've been burned by using internet leads, evaluate how your agency handles its online leads. Internet leads must be treated differently from inbound leads. Producers who have never worked with internet leads will, in many cases, fail to utilize them correctly.
At EverQuote, we help you and your producers implement best practices for properly working online leads. We also help you set expectations for training, know when to receive leads and where to target them, and more, based on your carrier and agency profile.
Chapter 6: Tracking Leads Using Metrics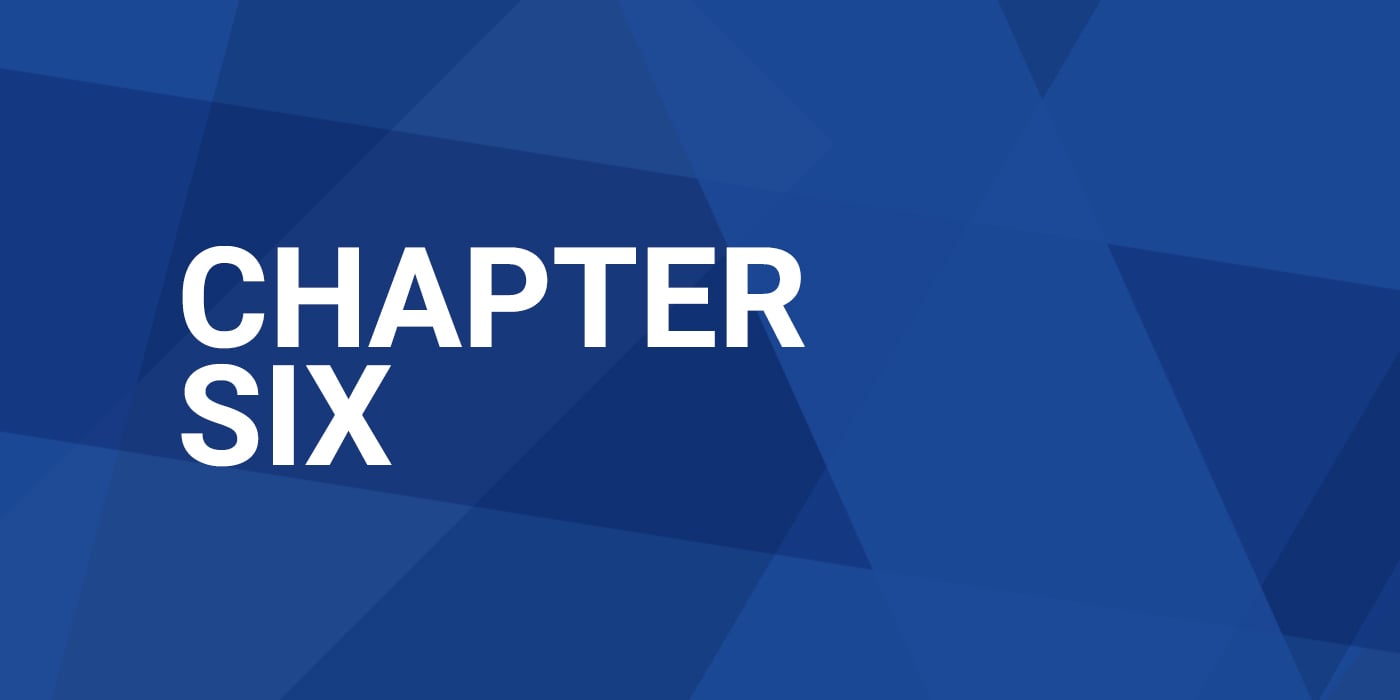 You've got your processes rolling. You've identified the insurance leads that you think will be best for you. You have leads coming in, and you're working them. Now, the one thing left to do is track your success with leads using the right metrics to make sure what you're doing is actually working.
Metrics can help you understand if your lead generation strategy is making you money or costing you.
Too often, we see agents who are partnering with companies and are satisfied that they're closing deals. But because they're not tracking their metrics, an important point goes unnoticed: They're spending too much for nominal return. For example, making $30 off a policy that cost you $200 (because you purchased 20 agent leads at $10 each) is not a good investment. If you can track the amount you spend per lead (along with how much you spend per quote and per bind), you can follow the numbers and see if your lead-generation tactics make sense, or, in this example, if they don't make sense because there's no return on investment.
Metrics/KPIs To Track
At minimum, you should track the following key performance indicators (KPIs):
Bind rate goal
Average bind rate when working leads
Cost per bind goal
Contact ratio
See also: 10 Crucial Insurance KPIs & Metrics For Agencies In Growth Mode (Plus 60+ You Should Be Tracking)
There are a few ways to track your metrics:
Track manually in a spreadsheet. Don't forget to include the following questions and include the cost per leads to make sure you're getting a full breakdown of the ROI:
How many leads did I buy?
How many leads did I quote?
How many leads did I close?
Use an integrated program that helps you understand your metrics. With EverQuote, you'll get an integrated platform that works as a lead management system and allows you to easily track key lead conversion metrics. You'll see your leads, your contact rate, your quote rate, your bind rate, notes pertinent to each lead, the time of day you called, the type of consumer, and more.
Having all this data at your fingertips makes it easy for you to understand where you can spend more money, and where you need to adjust your tactics.
Chapter 7: How To Effectively Follow Up On Insurance Leads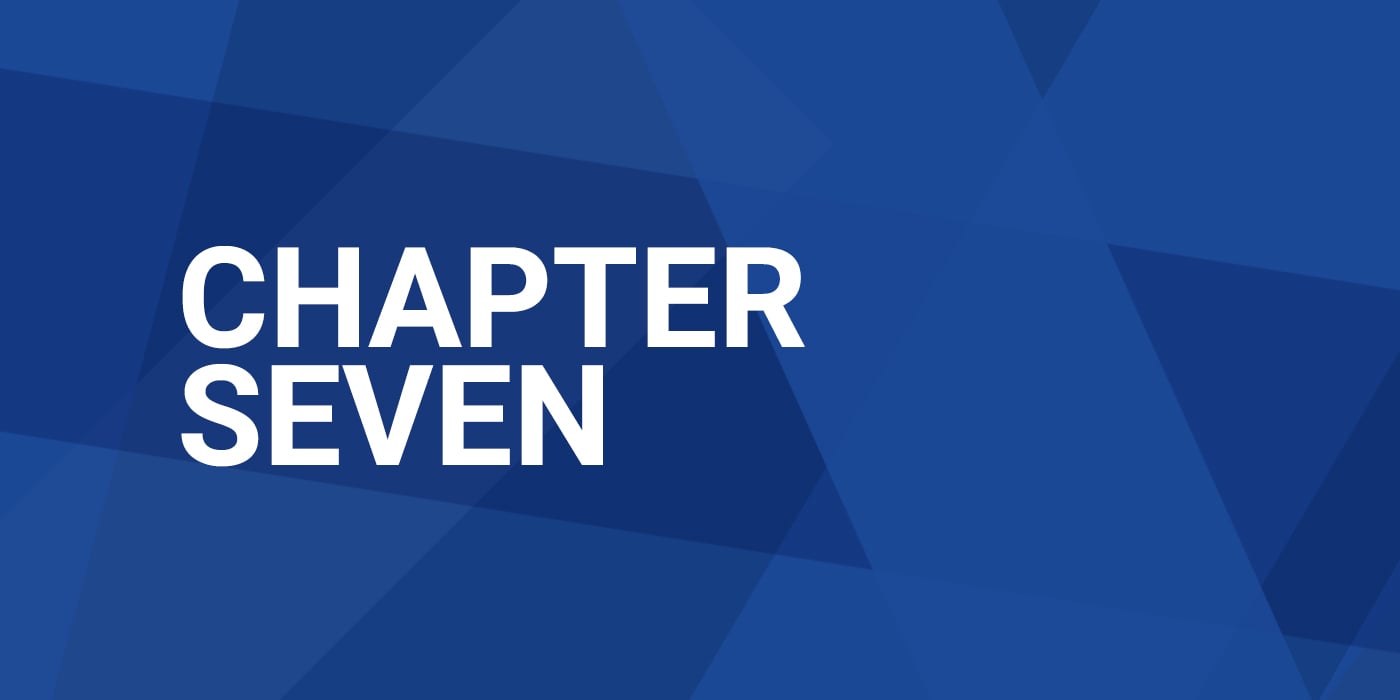 Now that the leads are rolling in, what next? To make your work on insurance lead generation worthwhile, you need to have a process in place for how to convert those leads into customers.
The key to following up with leads effectively is setting the right cadence for your email and phone contact. Always reach out on the first day you receive the lead, making two to three calls and sending an email to make sure you get through. If you use direct mail, drop a postcard in the mail when you first receive the lead as an alternative way to make contact.
If you don't get to speak with the lead on the first day, continue reaching out to them with calls and emails spaced out through a 90-day sales cycle. Plan to make a minimum of six calls to any unresponsive leads over the 90 days.
What to avoid when you're following up with insurance sales leads
An important part of a cadence is making sure you're not constantly calling and emailing the prospect every day. If you do, you're likely to come up against consumer fatigue, particularly as they may be hearing from several other agents at the same time. If this is their experience, chances are they'll say no to everyone, just to get some peace and quiet. Allowing a cooling off period between each time you reach out gives the prospect some space so they're not overwhelmed.
How long will it take to convert these leads into customers?
Following up with an insurance sales lead isn't always a quick process. But don't give up! People submit their information because they're interested in insurance, and many agents find that they convert some of their best leads after 45-60 days.
The quick wins are great, but the leads that take a bit longer to work can end up being even more valuable. Taking the time to build a relationship with the consumer can lead to higher premiums or customers you'll end up retaining year after year.
If you speak with a lead who takes up insurance with another agency or just isn't interested at that time, this isn't a dead end. Make a note to follow up with these leads in six to 12 months to see if they're still happy with their provider, or to offer a competitive price if they switch to work with you instead.
Chapter 8: Using EverQuote's Lead Connection Service (LCS)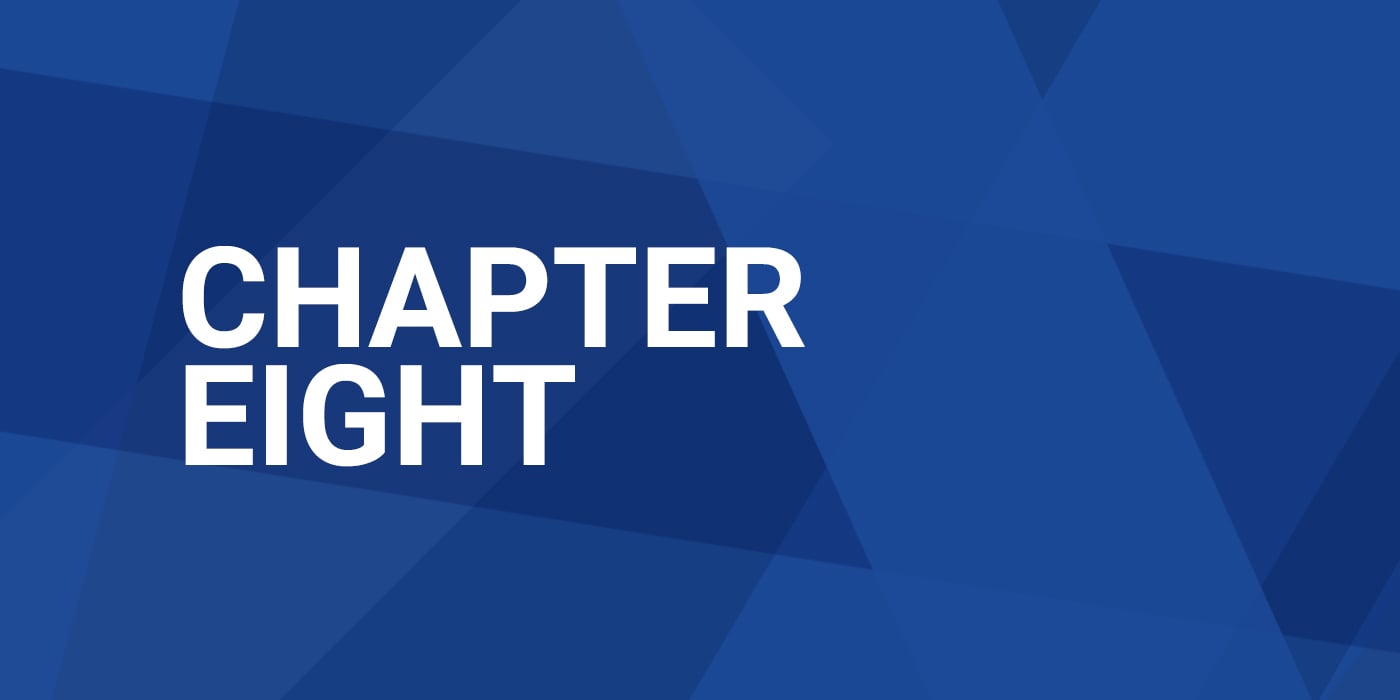 EverQuote's Lead Connection Service (LCS) gives agencies all the benefits of a best-in-class telemarketing team—without the need to hire additional staff. With LCS, EverQuote's highly trained telemarketers take over the most time-consuming activity in an insurance office: dialing leads.



LCS allows agents to continue to buy generated leads as they normally do. However, instead of immediately working a lead, the agent gets a warm transfer from Everquote. When an agent buys a lead, it goes to them and to the EverQuote call center. The call center dials the lead, confirming the shopper's identity and that they want to speak to an agent about a quote now. Once confirmed, EverQuote then transfers the consumer to the agent. You can learn more about how LCS works in this video.

See how lead generation can work for you—contact us today!

With EverQuote, you have complete control, customization, and can even pause your account with no consequences. Click here to get a tour of the software with one of our experts.