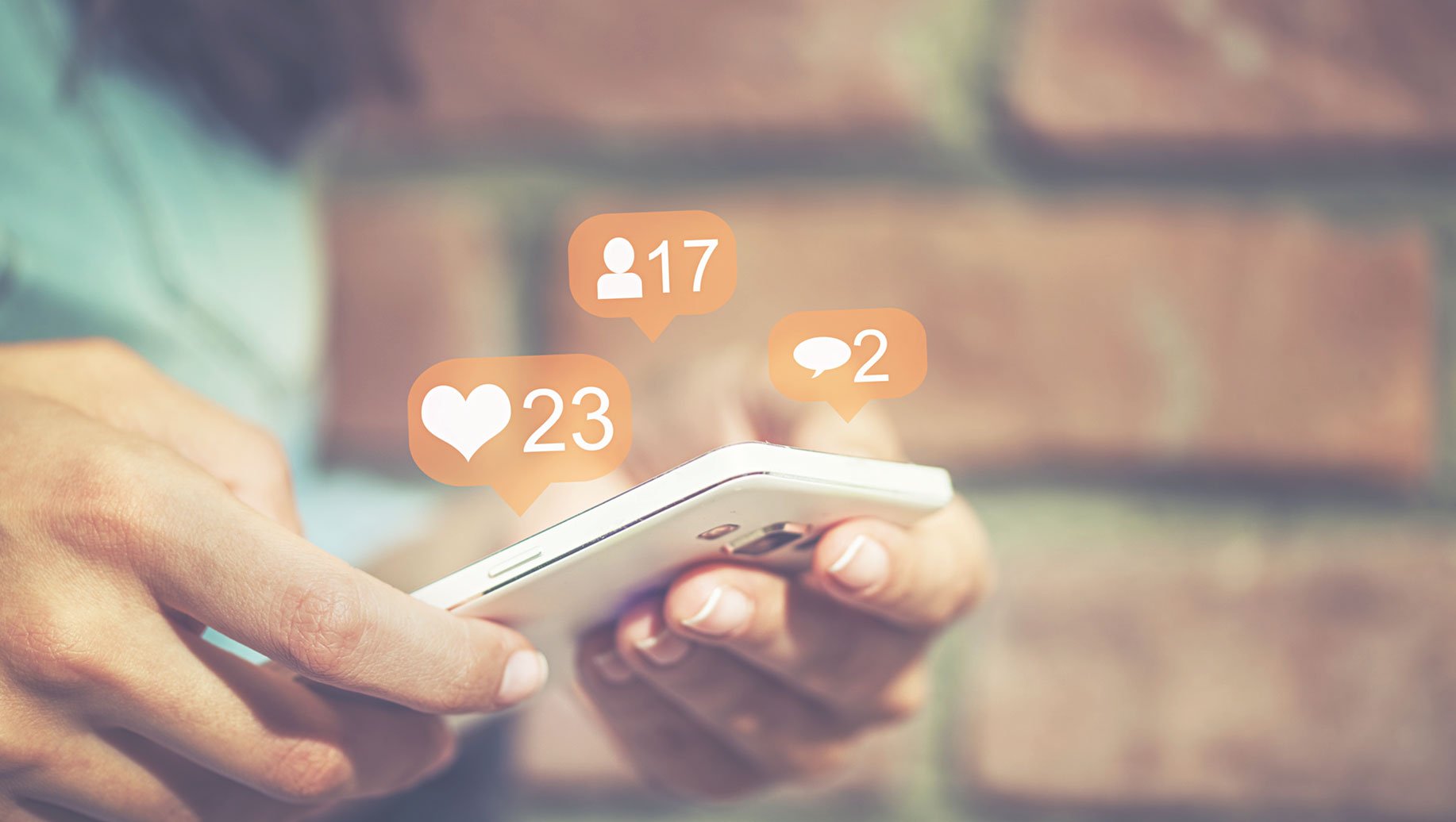 Stats show more than 68% of consumers prefer to use online channels to look for information about insurance—with this many people using the internet to shop for insurance, it's imperative for you to have a social media presence. Considering these tools are largely free or very low-cost, not utilizing them to create an effective social media campaign is a huge missed opportunity!
But simply being on social media and using social media tools effectively are two different things. (Tweet this!) You can have a professional Facebook page, Instagram account, and Twitter profile and still not be using them to grow your business. With that in mind, we reached out to several agents across the country for tips on creating social media posts for insurance agents that get attention. Check out what they had to say below.
8 Ways To Use Social Media Posts For Insurance Agents
1. To Increase Visibility
"Every time I publish a blog post, I use Buffer to automatically send an update to my Facebook page and LinkedIn. This keeps my company in front of people and also provides some valuable content for prospects. Another thing I am doing is sharing client testimonials on social media. This will continue to build my brand and show social proof of how I am helping others and what it's like to work with me. All of these things will help with SEO and will keep my company in front of people when they have a need for insurance."
Chris Abrams, Owner, Abrams Insurance Solutions
2. To Drive Engagement
"Our agency uses social media to drive engagement and stay top-of-mind with our potential customers. We see good results using posts with statistics and facts about how many Americans have life insurance or how much the average life insurance policy costs. We see great response to these types of posts, with many people sharing and tagging family members.
We use both organic and paid posts to reach potential customers and existing customers. It's important to use social media to stay fresh in your customers' minds. People do not get on social media to shop, but you can remind or influence them to take an interest in your brand, which is important for staying competitive in a very saturated space."
John Holloway, Director of Digital Strategy, Noexam.com
"Social media is not to be used simply as a bulletin board to post your new blog posts. To be successful, you must actively participate in discussions. Don't be afraid to make your opinion heard. Quote an article and give your thoughts on it instead of simply retweeting. You are more likely to be remembered in the community for thought-provoking posts."
Brian So, Founder, Brian So Insurance
3. To Introduce Yourself
"Currently, we use social media to drive consumers to our information pages and product review pages. If we write a review for a new product or have a new blog post that is informative, we will set up a Social Media Calendar to share the content and also do some direct paid marketing to the original content.
Once the reader has read the information or review, they might be interested in going to the next stage of the process, and that is how we generate conversions through social media. Usually, social media platforms are going to bring people in at the top of the funnel when it comes to generating leads or sales, so you don't want to try to sell from social media; you are mainly looking to introduce or educate the consumer.
To make the most effective use of social media when it comes to an insurance agency generating leads, I would only recommend using it as an introduction to your company, not as a sales or lead-generating platform."
JC Matthew, Co-Founder, Simply Insurance
4. To Make Public Service Announcements
"I have found that ads with a PSA—which informs people or reminds them of a date or event—tend to work best for me. Also, it seems like I get better results boosting a post as opposed to using Facebook's Ads Manager. (This may be due to the fact that a large number of the boosted post ads are seen by people who already like my page.)
Below are a couple of social media posts for insurance agents I've found successful."
There are only # days/weeks of Open Enrollment left to buy health insurance and avoid being fined by the IRS. If you've had rate hikes, signed up for the wrong plan, or are just plain confused, I can help you! I am licensed with several nationally recognized companies, and my goal is to find you the lowest rate—and my services cost you nothing. I can help you anywhere in Oklahoma or Texas. Call, text, or message me to get a free quote. 317-514-8696
Losing or already lost your health insurance? I can help you! Many people have had this happen, whether it's from changing jobs, losing their subsidies, or for other reasons. There are also many other events such as moving, having a baby, getting married or divorced, or being denied Medicaid that will also qualify you to get health insurance—even outside of Open Enrollment! I have access to several nationally recognized companies and can find a plan to fit any budget. Call, text, or message me today! 317-514-8696
Larry C. Medcalf, Medcalf Advisors Inc., IndyHealthAgent.com and MedCard
5. To Target Baby Boomers
"Targeted social media posts have been great for our industry audience of 65+. You would be surprised how many seniors and baby boomers are on Twitter and Facebook. Social media leads convert well."
Lindsay Engle, Marketing Specialist, MedicareFAQ
6. To Drive Leads
"People like facts and people like people. I post a lot of statistical information that allows people to see how they relate to the numbers. For example: 80% of Americans overestimate the cost of insurance, which leads to me advising them about their multiple options. I also post a lot of pictures of my dad and I, because we are a family-owned business. Seeing our faces and getting a sense of who we are makes people feel like they know us. I would 100% recommend using social media for any insurance agency because it gives you easy access to an unlimited amount of people. It is free advertising and access to a social media market."
Natasha Labbe, Owner, The R. Labbe Insurance Agency
7. To Target Geographically & Demographically
"You want to target high-profile areas and not just Facebook in whole. You can pinpoint what geographic areas you want your ads to appear in, or target areas where salaries are higher than normal or where there's a high volume of home ownership, etc.—for example, in Phoenix, Arizona.
...[But] you have to find the best of the best leads to avoid selling retention-issue riddled leads. People who own their home and bundle their auto are less likely to move their policies than people who have just one policy. Those are the target demographics. Those people stick and are prime leads agents want to buy."
Nick Mathews, Independent Agent, Nations Choice Insurance
8. To Build Community
"One of the benefits of social media is that it can be used to foster community over time. When used consistently, you can leverage your social media platforms to entertain and engage your followers as well as educate them. You don't always have to post information specific to selling insurance—that would be boring! Instead, show your personality, share a little bit about your personal interests, and make people smile. You'll find your following will likely grow just by doing this alone!"
Todd Badolato, Customer Success Representative, EverQuote