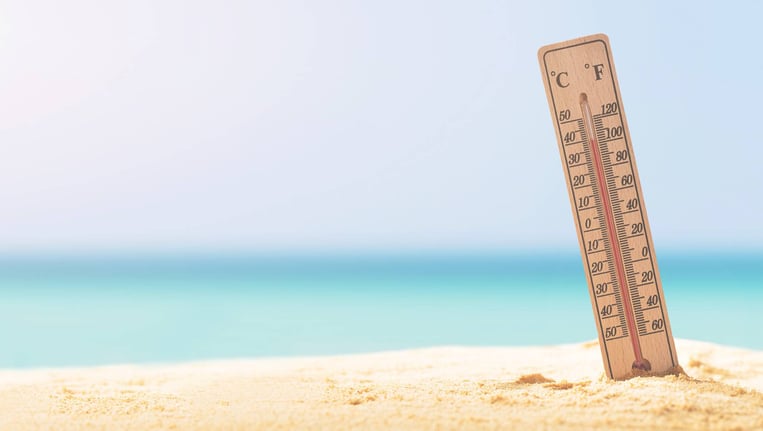 Bringing in new clients is one of the most difficult challenges insurance agents face. You need a continuous flow of leads—people who may have an interest in buying your product—to work with and a good process in place to nurture them into becoming customers. Generating leads is hard by nature, but the amount of competition in the insurance industry adds to the problem. That's why warm leads are so incredibly valuable.
What are warm leads, and how can you get them? We're glad you asked.
In this article, we'll give you our definition of a "warm lead" and describe our process for warm lead generation for insurance agents. (When you're finished here, check out this list of options for getting leads—though beware that some are better than others!)
What is a warm lead?
Here's a warm lead definition to start us off:
A warm lead is a person who has shown some interest in your product or service by taking specific actions, whether it's downloading information from your website, providing personal data for the purpose of being contacted by your company, following your company's blog, etc.
A warm lead is likely to fit your typical buyer profile, meaning they resemble your usual customers. Note that there's no expectation that warm leads will always convert into customers, but their level of interest makes them a very good prospect.
It's easier to understand the meaning of a warm lead when you compare it to a cold lead and a hot lead:
A cold lead is someone who provides a limited amount of personal data in exchange for something unrelated to your product, service, or company. The fact that you have their contact information makes them a lead, but they are considered "cold" because they've shown no interest in you or your product specifically.
A hot lead is someone who is in the decision-making stage. They've learned all about you and your product and have high interest in making a purchase. Typically, they only need a nudge to close a deal.
As you might expect, agents handle these various types of leads differently. You'll want to warm up cold leads first—they need to learn more about your business and product before any selling can take place. Warm leads are already familiar with you. The best strategy here is to focus on trust-building, in addition to showing how your product can address their pain points. Hot leads are nearly a done deal. All that remains is perhaps answering some final questions and making the sale.
Why Agents Should Strive For More Warm Leads
As an agent trying to run a business, it's in your best interest to chase warm leads. That's probably pretty clear from the descriptions above, but here's why in a nutshell:
Working warm leads drives more sales than cold leads. Clearly, starting the sales process with more interested prospects is an advantage over starting from scratch. Why wouldn't you want to make things easier for yourself?
Working warm leads is a more efficient use of your time. A cold lead requires double or triple the amount of time and effort you would spend on a warm lead to make a sale—if you even make one at all. You might get there eventually, but spending too much time on a single sale could prevent you from meeting your sales quotas, thus reducing your commission dollars. Warm leads present more opportunities for sales in a shorter amount of time, so you reach your goals sooner.
Working warm leads is easier from a psychological standpoint. To put it bluntly, agents often take a beating from cold leads. When you call someone who has no interest in talking to you, that person may yell, hang up on you, or play games with you. When that happens day after day, it burns you (and your producers) out. That's why people would rather deal with referrals any day of the week—they present an easy conversation and most likely, the person will work with you. A warm lead is somewhere between a cold lead and a referral—it's a person who has interest; you just need to build some rapport and hopefully have a good conversation.
How do agents generate warm leads?
One good way for agents to get warm leads is through their website. All agents should have, at a minimum, a basic website for their agency describing the products they offer and contact information. Once you have your website up and running, you can use it in tandem with your social media platforms and keyword search terms to bring high-quality leads in the door. You can also customize your website to allow visitors to submit their information for a quote. This provides an easy way to gather contact information online very quickly.
A simpler way to get warm leads online is to partner with a lead vendor who sells qualified insurance leads. This tactic should not be confused with buying aggregated leads, as they are two different things:
An online lead aggregator sells cold leads. They've acquired databases filled with the names, phone numbers, and email addresses of tens of thousands of people—all gathered in contexts that have nothing to do with insurance—and they're willing to sell that information to you. As an insurance agent using these lists, you're essentially contacting people who have no known need for insurance—and know nothing about your product. Nine times out of 10, these attempts to sell won't be fruitful.
A qualified online insurance lead generator (like EverQuote) sells warm leads. These companies connect local prospects who are looking for insurance with agents like you. When you do speak with someone, you'll know they're interested in your product, and your chances of making a sale increase.
Here's how agents get warm leads from EverQuote:
First, a person goes online and performs a search for an insurance quote. That may mean they're typing in certain search terms, clicking on an insurance ad, or doing something else that shows they have interest in insurance.
The searcher is prompted to go to the EverQuote website and fill out a form. We ask for more than just their name and number. Auto shoppers supply 40+ pieces of information about their life and needs; home shoppers supply 25+ —everything from date of birth and marital status to education, occupation, home/vehicle information, and more. By the time they're ready to submit, they've put in eight to 10 minutes of their time and a lot of information to get a quote—that solidifies their intent.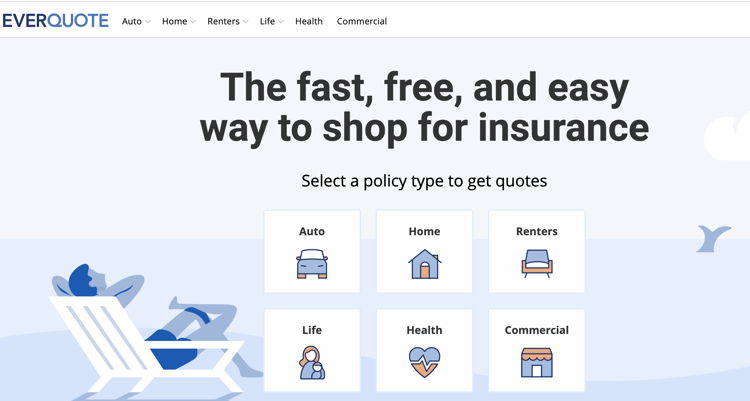 We feed that information right into the subscribing agent's lead management system so they have access to it within seconds of the submission.
The receiving agent contacts the warm lead immediately. Because the agent has so much relevant information, they can build rapport quickly and give the lead an effective quote.
What kind of results can you expect from working with us? Agents typically see bind rates anywhere between 3% and 5% within the first 90 days.
Take It One Step Further With EverQuote's Lead Connection Service

Some agents take the partnership one step further for even better results: When you work with our Lead Connection Service, our top-notch telemarketing team calls your leads for you within 30 seconds of submission, verifying the information they provided on the phone. Then, we ask if they would like to talk to an agent right now. If the answer is yes, we'll transfer them to you live. It's the ultimate warm lead!
Ready to see for yourself what EverQuote warm leads can do for your agency?
We'd love to explain how we work and how our partnership could help grow your insurance agency. Schedule a time to talk with us and take a tour of the software today!