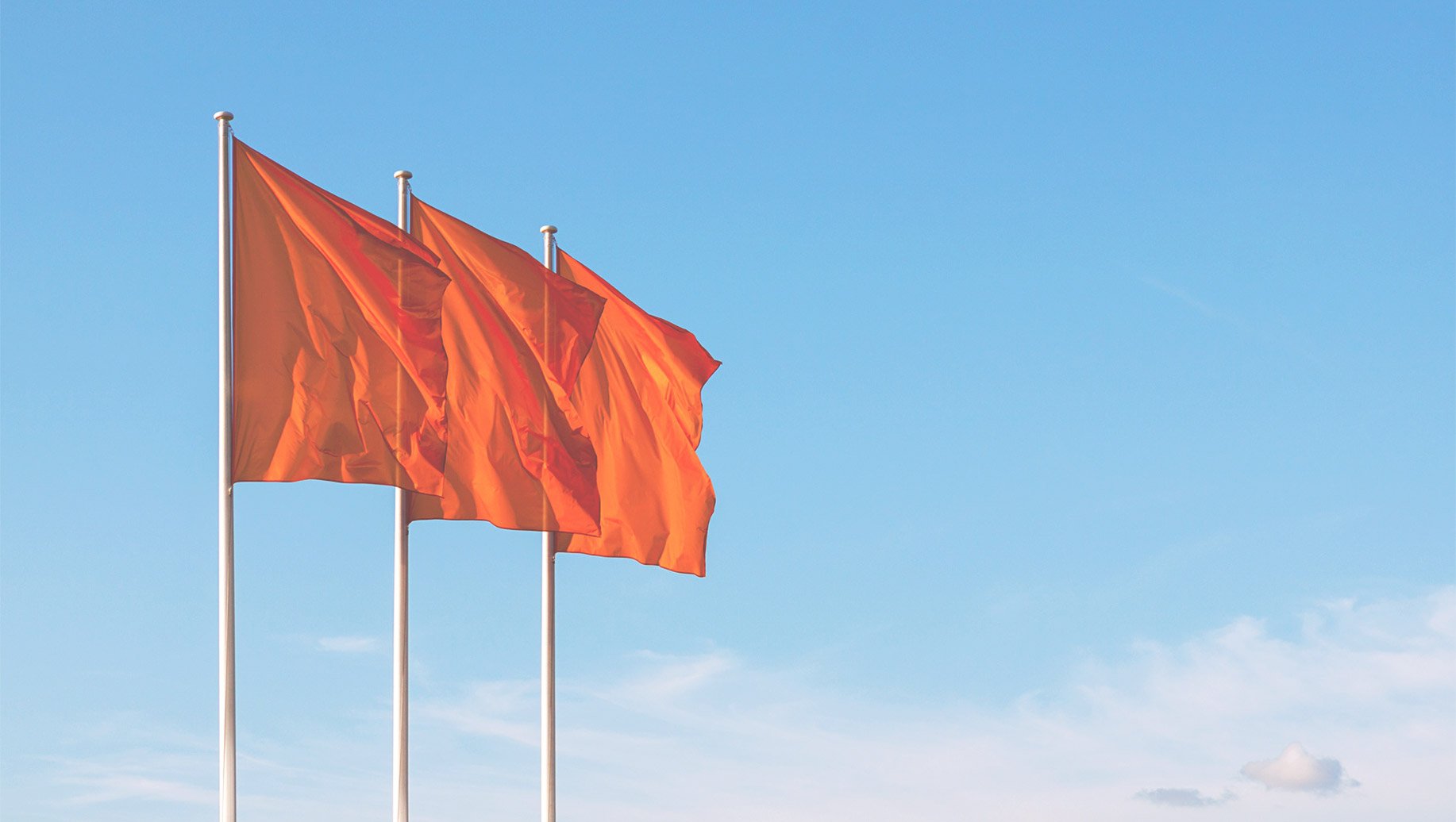 If you're considering paying for leads from insurance lead companies, there are three red flags that are absolutely critical to watch out for when conducting your search. These red flags are typically signs that the insurance lead generation company you're considering could waste your time, sully your reputation with leads, or waste your money—maybe even all three. So, without further ado, here are three flags to beware:
1. The company is a lead aggregator, not a lead generator.
This is so important. You'll save yourself a great deal of time and money simply by knowing what kind of company you'll be working with when you buy insurance leads. But do you know the difference between a lead generator vs. a lead aggregator?
Here's the difference in a nutshell:
Lead aggregators purchase leads from other aggregators or from generators.
Often times, these aggregators share lead information within the same insurance carrier, so you end up competing against people who offer the same rates as you.
Leads who come through lead aggregators might have been looking for insurance days, weeks, or even

months

ago. They're likely tired of talking to agents (they've already been solicited by dozens of them).
Leads from aggregators may have already signed up or decided not to change the insurance products they already have, which means you may potentially waste your money and your time in contacting people who you can't bind a policy with.
If you ask a sales rep if they can show you exactly where every lead comes from, and they can't give you a straight answer, it's a good sign you've found an aggregator.
On the other hand, lead generator companies like EverQuote are the original lead source for every consumer that comes to us. Lead generators get leads when consumers are actively seeking quotes—their intent is to buy insurance and they want to be contacted by insurance agents.
What does this difference mean for you?
Leads that come from a lead generator are consumers looking for insurance right then and there—they're very warm, up for renewal, or need a new product.
All you need to do is ask the company you're considering buying leads from if they are an aggregator. Or, better yet, ask them if they can show you exactly where every lead comes from. Since EverQuote sources 100% of our own leads, we can show you exactly where a lead originated (i.e., Did the consumer come to us from Google? Did they come to us from Facebook?) as well as the time they filled out a form and all the details of the dozens of questions they filled out.
2. The company recycles lead information.
Do you want to talk to a lead who has been contacted by a bunch of other agents already? Nope.
What about a lead looking for coverage a month ago? Nope.
But if you buy leads from a company that recycles lead information, that's exactly what will happen. If you want to know if the company you're buying leads from does this, then ask them the following questions:
Where does your lead information comes from?
How many other agents get this info?
Are your consumers actually looking for insurance quotes, or are they being incentivized in some way to fill out a lead form? (e.g. signing up to win a free iPad)
Are leads delivered in real-time?
How much information will we get about the consumer?
Can you prove this information?
Here's the problem: Most companies who recycle leads couldn't give you legitimate answers to even half of these questions. This means the leads you buy can't be sourced, aren't real time, and may not be intentful.
When I talk to agents who are shopping around for insurance lead generation companies, I never discourage them from talking to other companies and seeing what's out there—the truth is, companies that can't honestly answer the questions above just don't compare to companies that can (like EverQuote).
3. They incentivize lead information.
Win a free trip to Aruba! Just give us your name and contact information below!
If I sent you a form that said that, do you think you'd fill it out because you wanted to go to Aruba for free—or because you wanted to buy insurance? ...Exactly.
Companies who incentivize lead info with free giveaways or trips (or in any other way) are far more likely to get "leads" who are rarely looking for insurance, which means they're collecting lead info in methods that are disingenuous to their purpose.
As you may have guessed, the result for insurance agents who buy leads from companies who incentivize leads is not good at all. These leads aren't intentful, because they aren't actively seeking coverage. Once again, purchasing a list with these incentivized leads can be a waste of your money and your time.
Look At The Big Picture
Growing a book of business isn't about the work you can do in one month. To be successful, you want to make sure you're finding quality prospects who will increase your book of business on all items across the board. Avoiding these three red flags for insurance lead generation companies is the first step.
If you're wondering how to take the next step—and find quality leads that are 100% originally sourced—we are experts who can help you. We'd love to answer your questions, talk to you about how we source our leads, and help build a game plan to set you up to win. Contact us today, and let's get started.