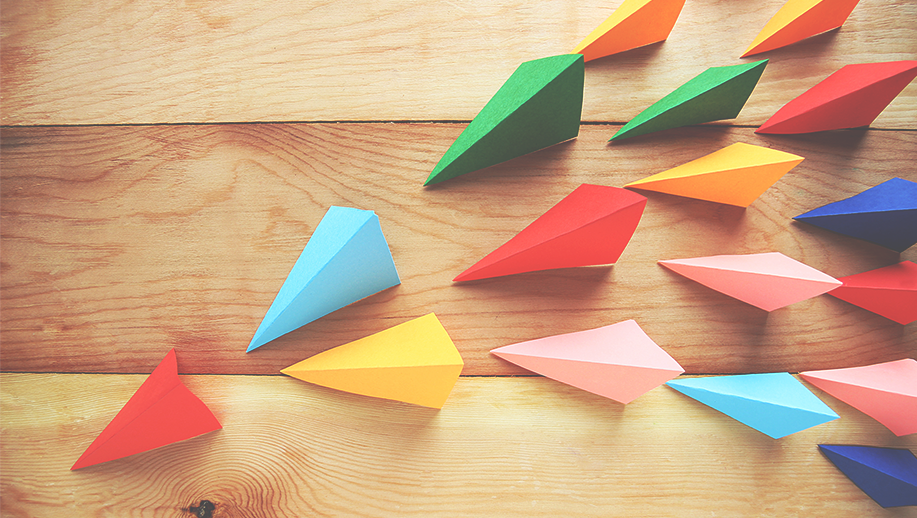 If you're considering buying leads to help boost your business, be aware that not all leads are created equal—and neither are the companies they come from.
To help you gain a full picture of the landscape, this article tackles lead-buying from two angles: One, what are the most popular insurance lead companies out there? And two, what questions should you ask them to ferret out whether a particular lead generation company will actually help you acquire new customers—or waste your time and money.
5 Insurance Lead Companies To Consider
Below are five well-known insurance lead companies that agents commonly use. To learn more about each of them, ask a company representative the questions that follow this rundown. Getting good leads is a crucial part of your business, so dig deep!
1. SmartFinancial
SmartFinancial is run by a team of "insurance and technology experts" that touts its advanced technology platform as giving agents a competitive edge. Their prices are substantially higher than other vendors on this list, but they do offer good customer service and verified live transfers.
2. Datalot
Datalot is a live transfer service only; they don't offer traditional shared leads. (Note: If you're a new agent who doesn't yet have any leads, choosing a vendor that only offers live transfer calls could make it more difficult to build a pipeline.) Datalot is a bit pricier than some of the other options on this list, but they are cost-share eligible for Farmers agents.
3. QuoteWizard
QuoteWizard provides both real-time and aggregated leads for auto, home, health, renters, and Medicare insurance. The company touts low prices and discount packages for agents; they also claim to have a high conversion rate. (Note: vendor conversion rates do not translate the same for every agent - it's like comparing 'apples' to 'oranges.' In addition to looking for a vendor that simply provides a high-volume of leads, look for one that also helps you build an effective lead management system so you can optimize every lead you're given.)
4. Hometown Quotes
Hometown Quotes provides auto, home, life, and renters insurance leads. As might be expected by the name, it strives to offer a more personal touch in its agent communications. Their prices are competitive; however, they don't focus on volume. If you're looking to buy in bulk, they may not be able to deliver.
EverQuote offers auto, home, and life insurance leads and warm transfer calls. The Lead Connection Service program is unique to EverQuote in that professional telemarketing teams work leads and transfer them to agents in real-time, eliminating the most time consuming (and frustrating) part of the sales process – outbound phone prospecting. Agents can also purchase calls, and data leads to build a prospect database for the future. In addition to providing high-quality leads, EverQuote is also focused on helping agents implement processes to optimize the outcomes with these leads, ultimately growing their business.
8 Questions To Ask Insurance Lead Generation Companies
As you compare insurance lead vendors, the following questions will reveal important information about the leads and the companies that provide them—both of which will play a significant role in your growth as an agency.
1. Are you a lead aggregator or a lead generator?
This is the most important question to ask. You'll save yourself a great deal of time and money simply by knowing what kind of company you'll be working with when you buy insurance leads. What's the difference between a lead generator vs. a lead aggregator? In a nutshell: Lead aggregators purchase leads from other aggregators or from generators; lead generators source all or most of their own leads (this is what we do at EverQuote) .
Often, aggregators share lead information within the same insurance carrier, so you can end up competing against people who offer the same rates as you. Leads who come through lead aggregators might have been looking for insurance days, weeks, or even months ago. They're likely tired of talking to agents (they've already been solicited by dozens of them). Leads from aggregators may have already signed on with a company or decided not to change the insurance products they already have, which means you may potentially waste your money and time pursuing people with whom there is no prospect of binding a policy .
Ask a sales rep to show you exactly where every lead comes from. If they can't give you a straight answer, it's a good sign you've found an aggregator.
Lead generators, on the other hand, pass on prospects who are actively seeking quotes ("warm" leads)—their current insurance may be up for renewal, or they need a new product. Their intent is to buy insurance, and they want to be contacted by insurance agents. EverQuote sources the vast majority of our own leads, so we can show you exactly where a lead originated (i.e., Google, Facebook, etc.), as well as when they filled out a form and all the details of the dozens of questions they answered.
2. Do you recycle lead information?
Do you want to talk to a lead who has been contacted by a bunch of other agents already? Nope.
What about a lead looking for coverage a month ago? Nope.
But if you buy leads from a company that recycles lead information, that's exactly what will happen. To reveal whether or not the vendor does this, then ask them the following questions:
Where does your lead information come from?
How many other agents get this info?
Are leads delivered in real-time?
How much information will we get about the consumer?
Can you prove this information is correct?
Most companies that recycle leads couldn't give you legitimate answers to even half of these questions. This means the leads you buy can't be sourced, aren't delivered to you in real time, and may not have an intent to purchase insurance—they may not have even realized the purpose of the form they were filling out.
When I talk to agents who are shopping around for insurance lead generation companies, I never discourage them from talking to other companies. The truth is, companies that can't honestly answer the questions above just don't compare to companies that can.
3. Do you incentivize lead information?
Win a free trip to Aruba! Just give us your name and contact information in the form below!
If I sent you this form, do you think you'd fill it out because you wanted to go to Aruba for free—or because you wanted to buy insurance? Exactly.
Companies that incentivize lead information with free giveaways or trips (or anything else) are less likely to get "leads" who are looking for insurance, which means they're collecting lead info in methods that are disingenuous to their purpose.
As you may have guessed, insurance agents who buy leads from companies that incentivize leads do not see good results. These leads aren't intentful, because they aren't actively seeking coverage. Once again, purchasing a list with these incentivized leads can be a waste of your money and your time.
4. What is your level of customer service?
Customer service is one of the pillars of a good insurance lead company. Make sure you're familiar with the customer service experience offered by each of the companies you're considering.
What is their response time for answering questions?
What do other agents say about buying leads from them?
Do they offer a return policy for leads?
Do they assign a dedicated Customer Success Manager to support you?
How invested is the company in sharing effective lead strategies and best practices?
At EverQuote, our industry-leading Customer Success teams partner with thousands of agents, leveraging data analysis and industry expertise to help optimize your account and drive results. We also invest heavily in creating agent-focused content – from weekly webinars featuring some of the Country's most successful insurance agents and industry thought leaders, to eBooks and videos on best practices and strategies for success.
5. Can I scale my lead purchasing as my business grows?
The number of leads you purchase when you sign on shouldn't be the number of leads you're locked into forever. Find out whether the company you're considering partnering with will allow you to revisit the number of leads purchased as you become more successful—or, if for some reason, you need to scale back.
The best insurance lead companies not only allow you to adjust the number of leads you need, but will also help you identify what steps you need to take to make the most of every single lead you buy. (That's what our team does at EverQuote!)
6. Do you offer different tiers of programs?
Not every agent needs the same type of service; it depends on your particular needs. Hopefully, the vendor you work with recognizes this fact and offers a variety of service packages (with varying price points) for you to choose from. To give yourself maximum flexibility, look for a company with three or more service packages.
EverQuote has the following packages for agents:
Entry—Just like it sounds, this is an entry package that offers minimal support and service but gives you the flexibility to do what you want, including cancel at any time.
Core Growth Program—This program offers insurance agencies a true partnership with a dedicated account manager who will provide support and insights to help you grow your business. With a 90-day commitment, we'll help optimize your geographies, lead and product types, hours of delivery, agency operational efficiency, and much more.
Lead Connection Service—Building on the Core Growth Program, agents still have an account manager and a 90-day commitment requirement but gain a telemarketing agency that works your leads for you and delivers live transfers.
Accelerated Growth Program—For agents with aggressive goals, our "white glove" service includes more data analytics and an agency business consultant.
7. Can I cancel (or pause) my account at any time?
For any entry-level program, the short answer should be yes. However, higher-level service offerings will likely have a minimum commitment period, so be sure to ask what it is and make sure you feel comfortable with it.
Also, for any entry-level program, the ability to pause (and resume) your account at your own convenience is crucial for addressing staffing shortages, days off, holidays, etc. For vendors that don't allow this functionality (at least for entry-level tier accounts), you may end up paying for leads that you receive when your office is closed or when no one is available to work the leads.
8. What can I expect in terms of return on investment?
Lots of agents ask the typical questions about prices, contracts, support, etc. But the biggest question of all—and the one few agents ask—is: What can I expect to gain from this partnership?
The best insurance lead companies understand that you're investing a fair amount of money into lead generation, and you should have a concrete idea as to how far their program will take you. After signing up, what might your agency be doing in 60 days? 90 days?
At EverQuote, we try to paint the long-term picture for prospective agents:
Based on our average close rates, this is where you should be with this much spend, if you're doing A, B, and C.
If the vendor you talk to can't tell you that with any certainty, you might be in for some surprises down the road.
Grow your book of business faster by partnering with the best lead generation company.
Growing your company isn't about the work you can do in one month. To be successful, you want to make sure you're finding quality prospects who will increase your book of business on all items across the board. Researching different vendors and asking them each of the above questions as you compare insurance lead generation companies is your first step.
If you're wondering how to find quality leads that are 100% originally sourced—EverQuote experts can help. We'd love to answer your questions, talk to you about how we source our leads, and help build a game plan that sets you up to win. Contact us today, and let's get started.