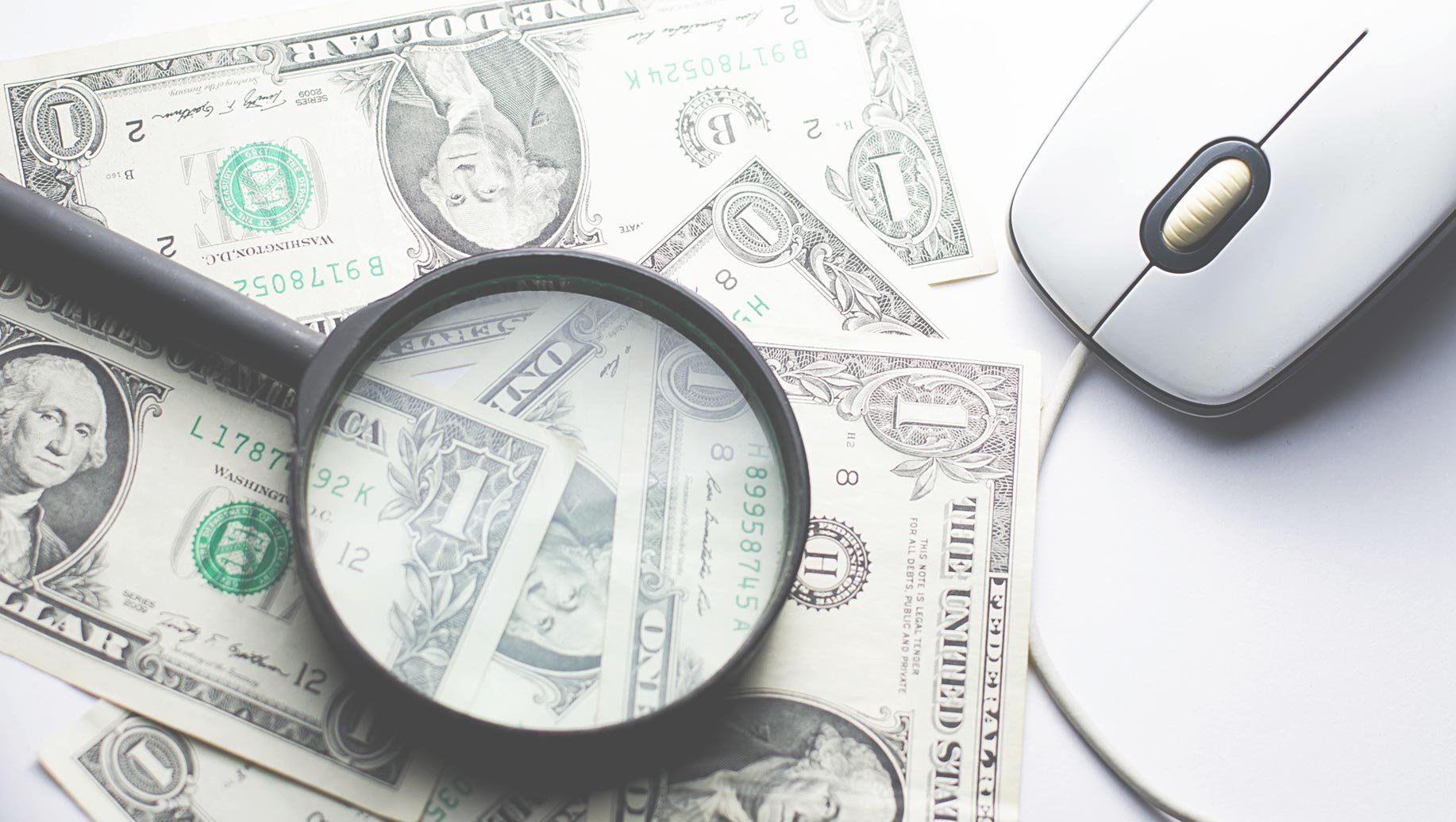 For insurance agents who are looking to write more business consistently week after week, chances are you've considered buying leads for your business (or you already are paying for them!). The problem is there are a plethora of lead vendors offering different services and insurance leads for sale of various types and levels of quality. No matter what type of prospecting strategy you use, adding a lead vendor (or multiple lead vendors) to your pipeline can help you achieve and maintain top producer status, and ultimately exercise much more control and predictability when it comes to scaling your agency's growth. In this article, we'll review 12 types of insurance lead services and point out some things to consider about each of them when it comes to buying leads for your business.
Buying Leads For Your Business: 12 Options
1. Direct Mail
Direct mail insurance leads services can often be relatively costly. The price of printing and postage is baked into the prices for direct mail leads, and running a high quality mail campaign can be expensive compared to other outreach methods.
You may wait four weeks or longer to start seeing returns on a mailer, and results could vary (according to JWM Business Services, the average rate of return on direct mail is as low as 0.5%).
It's often challenging to ensure leads generated through direct mail consistently reach the desired marketing personas (or consumer profiles), and that the messaging aligns with the audience. For example, if an agency does really well with homeowners and multi-line policies, but then works with a vendor generating insurance leads through direct mail, the profile of these leads might not align with the agency's core customer profile. This is due to the fact that many direct mail-generated insurance leads have received mailers utilizing language like "free info," "no cost info," "free benefit," etc. This can create a situation where a good portion of the respondents probably aren't going to be the best prospects for that agency.
2. Telemarketing
Telemarketing insurance sales leads are generated from call centers. Vendors selling telemarketing generated leads often leverage third-party call centers to dial hundreds or thousands of contacts daily, with the goal of obtaining enough customer information to sell the contact as an insurance lead. This model is not just limited to the insurance space, as call centers are often "industry agnostic" (for example one day the call center is calling insurance leads, the next day might be real estate leads). These call centers are often not in the United States, and may use robo-dialers, which can violate state and federal laws. Also, some insurance companies forbid their agents from using this type of lead, as it could result in legal troubles if the call centers used by the vendor are not compliant with relevant U.S. statutes.
With telemarketing-generated insurance leads, purchasing intent is typically low. Overall you may end up having more conversations, as many prospects who respond to telemarketing cold calls can often fall under the "too nice to say no" category. This can actually lead to somewhat mixed results–with more conversations, you may be sending out more quotes and might even be seeing more binds, but in my experience when it comes to retention, these customers are often the first to jump when contacted by another agent offering slightly better rates. So while the best case scenario might be that you see a few more overall agreements, in my experience this type of lead (particularly if your agency relies on customer retention) can be risky to rely on.
Related to this idea is the fact that telemarketing-generated leads can ultimately end up costing you more (and generate less ROI) in the long run than high quality, high intent leads which may cost more up front. I mentioned earlier how telemarketed leads are often low intent and require many more conversations with many more prospects to translate into bound policies. And even then these customers may still churn. Central to this problem is the fact that you typically have much less ability to target your ideal audience with telemarketed leads. So if you can't connect with enough of the right prospects (who fit your core customer profiles), you ultimately need to call more people, which means buying more leads (which costs more money)—a tactic that doesn't necessarily result in a great ROI–especially if those people you do bind aren't staying with you for more than six months to a year.
3. Inventory/Aggregated Leads
There are tons of aggregators with insurance leads for sale that are 90 days or older. These are difficult to convert to sales, as the prospect has already been called by many agents over a long period of time. According to multiple studies (here and here) , the more time that has passed since a lead was submitted, the less likely it is to close. The same goes for call attempts—after six calls have been made, the statistical likelihood of closing that lead drastically decreases.
While they may seem appealing because they are inexpensive, aggregated leads are really best suited for those who have specific business models where they're able to contact high volumes of low-intent prospects (for example a very large, independent agency running high-volume, fully-staffed call centers).
4. Facebook Leads
Lead vendors who generate prospects from Facebook ads typically target consumers through banners or advertisements that mention insurance-related keywords like "auto insurance quote," "life insurance," or "final expense," etc. These work great for some agents (particularly those with larger teams of producers able to make many outbound prospecting calls), as they are able to convert and retain enough customers to see a decent ROI. The downside is that – in my experience – these leads may not always be available as "exclusive," and can be lower overall quality. One reason may be that many prospects are hesitant to submit information via Facebook (due to data security concerns). In fact, according to Business Insider's 2018 Digital Trust survey, "81% of [Facebook users] have little to no confidence that Facebook will protect their data and privacy"Alternatively, they may be the type of consumer who has requested insurance through multiple portals, with Facebook being just one of many.
It can be difficult to get good, consistent returns on Facebook generated insurance leads —they often are filled with incorrect information and clients may not remember clicking on them. In fact according to research from MarketingProfs, social trails far behind email, SEO and paid when it comes to lead generation channels with the most impact on revenue.
5. Warm Transfers
With a warm transfer, the lead vendor transfers prospects who have been contacted by a call center (on behalf of the lead vendor), then minimally qualified and transferred on the phone to you during a specified period of time you have previously designated as being open for calls. For many vendors, if you miss the call you will be charged for it.
If you pick up the call, you often have several seconds to qualify the prospect and decide whether to "keep" them and try and proceed with the sale. These insurance leads cost a lot typically—you will be charged a premium for them compared to most other lead types —so it's crucial that you have an effective system in place to work these if you decide to use them.
Warm transfers differ from the other types of leads I've so far discussed here, as they may be initially sourced through different channels (one vendor may source warm transfers through the internet, while another may source them via telemarketing). The key factor is that the lead (however initially sourced) is ultimately contacted by a call center and pre-qualified, then delivered as a live call transferred to the agent end user.
6. Pre-Set Phone Or Face-to-face Meeting Leads
Similar to warm transfers, these may be sourced via different marketing channels. What is distinctive here is that the lead vendor has already scheduled a meeting time with the prospect before it is delivered to the agent/lead buyer.
I've seen pre-set life insurance appointment leads run 10 to 30 times the cost of normal life leads. To get these type of leads from a vendor who can set up a phone meeting and/or a face-to-face meeting, you will generally need to pay significantly more when they are available.
You'll definitely pay a premium for these leads, but depending on the vendor there may be no guarantee that the prospect is even in the market for insurance. However, you are guaranteed a meeting, which may be an opportunity you can capitalize on if you are an excellent salesperson. By their very nature this type of leads is typically going to be low in volume relative to the other lead types covered here.
7. Warm Online Insurance Leads
A "warm" online insurance lead is when a prospect is searching for various terms via a search engine ("car insurance quote," etc.), which then connects with a website. They then fill out a questionnaire related to insurance and consent to sharing the information with an insurance agent, who can then deliver the prospect a quote.
"Warm" online leads have a high close rate of around 10%.
They help insurance agents trying to build their agencies by helping keep their pipelines consistently filled.
Warm leads have actually expressed intent to buy insurance, so it's more likely agents will have a chance to talk to them, and potentially close a sale.
Warm leads make it easier to track your success, if you know your KPIs and monitor your important data (what you're spending, your return on investment, etc.). They are also scalable, so you can add more as your agency grows!
Warm online insurance leads cost more than other types of leads. But even though some agents experience an initial "sticker shock," they eventually realize these leads are an investment that yields high returns. And when you partner with EverQuote to purchase your leads, you'll get more than just leads: We help all our partner agents identify how to optimize their leads and tweak their processes if there seems to be an issue.
EverQuote Internet Leads

EverQuote offers insurance leads for sale for auto, home, and life in all 50 states and does not require any contractual obligations.
Agents can customize leads based on their preferred geographic area, and are able to return any leads with incorrect information.
EverQuote does not resell leads at a future date unlike some lead vendors, so agents can work their leads and know that they can make the effort to follow-up until they get in contact, without having to worry about new competition from the same source. So if we send an agent a life insurance lead, it's up to them to dig in and find out what the client needs.
EverQuote also offers warm transfer calls for auto, home and life (carrier restrictions may apply).
8. Cold Online Insurance Leads
The biggest difference between warm and cold online insurance lead generation is that cold leads did not request a quote (and likely do not intend to purchase insurance). (Tweet this!) Cold leads are generated through web scrapes of people living in certain areas. This information is collected through things like internet pop-up surveys, raffles, Facebook games, etc. This is basically the online version of going through phone numbers in a phone book.
Cold leads are not as expensive as warm leads.
They may be helpful if you have time to make a high volume of cold calls or to comb through numbers in a specific area.
Cold leads did not request a lead and likely do not intend to purchase insurance.
Close rates are near 1%.
These leads cost you time and dedication for little to no return.
When contacting cold leads, agents must be cognizant of federal and state laws that address emailing, calling and texting of consumers for marketing purposes (ie. laws prohibiting the use of auto-dialers, ensuring opt-out or do not call requests are honored, etc.).
9. Referrals & Cross-Selling
Cross-selling means maximizing your book of business by trying to sell additional products to your existing customers. For example, if you sell an auto policy to a customer, you might call them again six months later to see if they want to bundle it with a different type of policy. This tactic helps agents retain business because it's harder for customers to cancel many policies vs. just one.
Cross-selling and referrals help agents retain customers. Referrals are an easy close, and the small cost involved in acquiring these leads makes them an incredible value. Residuals are how agents make money. If 90% of your book retains business with you, that delivers a huge ROI.
There are no real cons to cross-selling and referrals. In fact, if it were possible, we'd recommend employing these two lead-generation methods to almost any insurance agent looking to build their business.
10. Mortgage Leads
Insurance agents and mortgage lenders can partner to share customer names. For example, a mortgage lender might provide contact information to an agent about a person buying a home.
These are the quality consumers all agents want, because they have been vetted by the partner (in our example here, the mortgage lender).
They generally have no cost to agents because the referral relationship is reciprocal.
There are limited quantities of this type of lead.
11. Your Agency Website
All agents should be working to increase the visibility of their website using keywords online. Agents should have, at a minimum, a basic website for their agency describing the products they offer and contact information. Many people purchasing insurance have trouble bridging the trust and legitimacy gap unless they see their agent's website, so this method is well worth the effort.
You can use your website, your social media platforms, and organic search terms in tandem to bring high-quality leads in the door.
Creating a website is inexpensive. Many (if not most) agents are provided a free website through their carrier; it's relatively easy and cheap to optimize it and use it to your advantage. Social media sites are also free to use.
You can customize your website to allow visitors to submit their information for a quote. This provides an easy way to get contact information online very quickly.
You may dedicate a lot of resources to this method and still not end up ranking highly in search engines, so few prospects may be able to find you online.
Websites require regular maintenance.
12. Search Engine Optimization (SEO) Strategy
Your website will perform better if you apply search engine optimization techniques. With this option, you generate your own leads in-house via the internet and your knowledge of search engines. Your goal here is to create informational content around insurance-related topics that search engines like Google will notice. The higher quality content you create, the better chance you have to show up on the first few pages of sites like Google.
When you generate leads yourself, you know exactly where your leads are coming from and can speak to their validity.
You gain visibility locally and on a larger scale.
This method of lead generation can be very expensive. Unless you have a lot of money or a very large insurance business, in most cases you will get only a limited number of leads.
This method requires a substantial time investment—you'll either need to hire someone to do SEO or do it yourself, which will take time away from more valuable tasks. Because the operating and labor costs associated with SEO activities are very high, we don't recommend this option as a core strategy for most agents.
Which type of insurance lead should you choose?
There's no one-size-fits-all answer. To find out what works best for you, you'll have to do the following:
Evaluate your business type. Do you have an existing book of business you can sell to? If so, cross-selling and referrals may be a great first step. In fact, we suggest that every agent work with their existing network, because it's the cheapest way to get leads that will last you at least a month or two. However don't plan to rely solely on referrals!
Evaluate your local market. How saturated is it? If there's potential to grow locally, you may want to invest in local advertising. But be sure you do this in a way that's trackable, so you can see if your efforts are paying off.
Evaluate your willingness to grow your agency. Are you looking to grow your business beyond your local market? If so, then an online insurance lead generator like EverQuote is a great option because it can give you the numbers you need outside of your local market to potentially bind more policies.
Choosing A Lead Generation Partner
After you've done your research and analyzed your needs, you may be ready to find out more about partnering with a firm that provides high quality lead opportunities via the internet, like EverQuote. When you partner with EverQuote, you have the opportunity to experience our onboarding process, where you'll learn about best practices for sales, what works and what doesn't when talking with internet leads, and more. With EverQuote, you have complete control over your leads. And you can even pause your account any time, with no consequences. Click here to get a tour of EverQuote's tools with one of our experts.