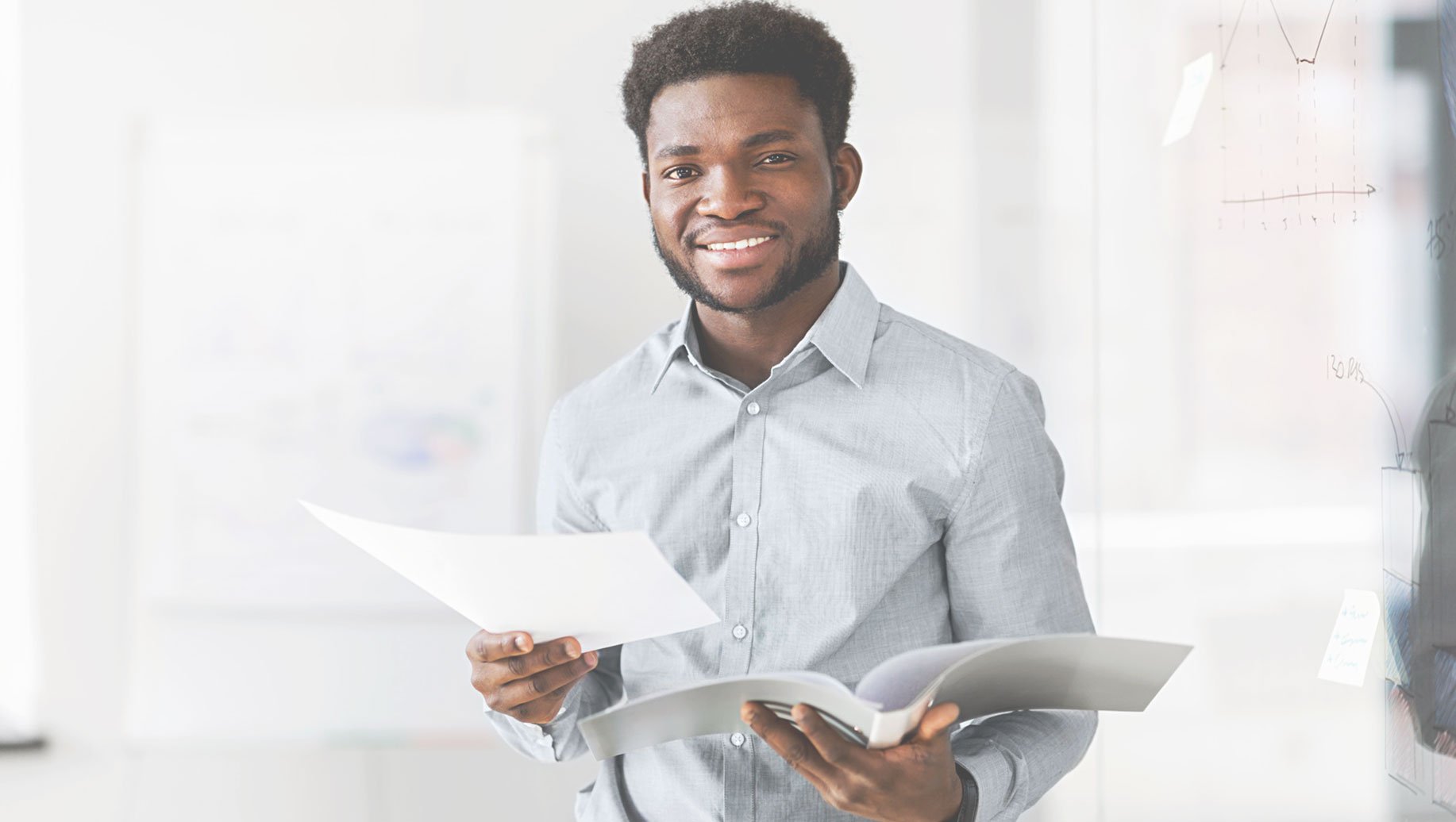 Today, there are countless ways to connect with potential clients, but with 92% of all customer interactions happening over the phone, the traditional phone call remains the most effective means to line up leads–and to grow your business. While it may seem more and more difficult to reach your prospects via telephone, the last thing you should do is give up. It's true that if you don't have the right strategy, phone prospecting can seem exhausting and ineffective (especially cold calling). But armed with the right resources and a solid plan, your phone can become an incredibly powerful, revenue driving machine. Here are some helpful tips and life insurance prospecting ideas to help you up your dialing game and potentially drive more dollars to your business.
Tip #1: Just do it.
In an agent's first year, there are often required phone sessions, called "phone clinics." "Phone Clinic" refers to a mandatory time in the calendar (that is usually sacrosanct) when the team hits the phones to set up appointments. The important metrics of dials, conversations, and appointments set are the leading indicator of future success.
After year one, that "phone clinic" requirement usually disappears—but the need to prospect does not. Despite the importance of prospecting, many veteran producers forgo taking the necessary time to make calls. Client requests, distractions and other to-do items can creep into prospecting time, but you must make sure you have dedicated call times throughout the week and make them a top priority. You wouldn't no-show an in-person client appointment, so treat your phone prospecting the same way.
Tip #2: Have a script (but don't sound scripted).
Many producers resist using a sales script. When it comes to appointment-setting, many salespeople believe they have an innate selling ability that allows them to "just wing it," but we consistently see the opposite: Producers who use proven language all the time achiever higher appointment rates.
Simply having set language doesn't mean you have to sound like a robot. We've all talked to customer service reps with a robotic, impersonal tone, and it hardly engenders trust or comfort on the phone. It is truly about both what you say and how you say it. Check out two examples of life insurance prospecting scripts.
Example 1
If I call my friend, I might say, "Hi Robert? (pause) It's Brian... Brian Harrison, how are you doing?" Without thinking about it I have a natural tone and energy, which eases us into the conversation. Your prospecting calls should start with the same natural tone and energy.
"Hi Robert? (pause) It's Brian... Brian Harrison, how are you doing? Is this a good time to talk? I'm calling from the XYZ Mutual office in Cambridge. My partners at EverQuote asked me to reach out to see if I could help you with life insurance. What prompted your interest in a quote today?"
Example 2
Contrast the example above with how some producers start a phone prospecting call:
"Hi, can I speak to Robert Jones? Good afternoon, Mr. Jones. My name is Brian Harrison, and I am a licensed representative with XYZ Mutual Life insurance company. I'm calling to follow up on the life insurance quote request that you entered into EverQuote.com on Friday evening. XYZ Life insurance has been in business for over 100 years, and my job is to provide you with excellent service. I have some questions…"
The content of both approaches is almost identical, but there are some key differences that make example number one the far better choice:
A pause and initial greeting that sounds like a "normal" phone call.
Asking permission to connect, then offering alternative times if necessary.
Using language about being referred to them and offering to help.
Stating the town where you're located, to show you're local.
An open-ended question to get to the "why" behind the life insurance request.
A tone that helps the prospect lower their guard early in the call.
Most importantly, language that is inviting and natural vs. robotic/scripted.
How can you go from robot to real person with your scripting? Record yourself using your mobile phone and listen to your calls. Ask a peer to listen in and critique. With some tweaks, you'll go from sounding like a telemarketer to becoming a trusted advisor.
Tip #3: Focus each dialing session on a particular audience, and adapt your approach.
You wouldn't use a canned greeting when you call your best friend or your Aunt Lucy. "Hello Aunt Lucy, my name is Brian Harrison and I am a representative of XYZ Mutual. I wanted to call you…" Similarly, you should approach a referral from your best client differently than a call to an orphaned client you're calling for the first time.
Most producers diversify their prospecting, getting clients from a combination of referrals, seminars, networking, natural market contact, and online marketplaces like EverQuote. Some prospects may be business owners or retirees; they may work in the public or private sector; they may have varying degrees of financial resources. But many producers toss all those leads and prospective clients into one big pile to call during their phoning sessions. This is a mistake.
Instead, group your calling sessions by particular audiences and use a script geared toward them. Then, for example, Monday afternoon you call referrals from the past month, and Monday evening you'll call your online leads. Then, Tuesday morning you reach out to business owners you met at a recent Chamber event, and so on.
Another thing to keep in mind: Your first few calls of the day aren't nearly as good as the ones made after warming up. Keeping a consistent audience for each session improves your chances of setting more appointments.
Tip #4: Make the first call an easy one.
Everyone has call reluctance. The fear of rejection hangs over your headset and keypad before every calling session. How can you rid yourself of that fear and reluctance? Make the first call to someone you love talking to. Maybe it's a great client or a referral that you know will book an appointment, but regardless of who it is, having a good first call helps set the tone for the rest of your calling session.
Tip #5: Be willing to phone prospects at any time.
While your target markets may dictate a consistent calling time, you're generally more likely to reach clients in the early evening and on Saturday mornings. While it may not be possible to work every night or every Saturday, setting aside times to call during off-hours can make a difference.
In addition to calling at times when people will pick up, it's also important to call as soon as you get a lead. At EverQuote, we connect consumers to agents in seconds. So if you can call them just after they hit submit on the quote request, you'll reach them at a time when they have insurance on their mind.
Tip #6: Partner with EverQuote for better referrals.
"I have too many qualified prospects and meetings!" said no life insurance producer ever. In addition to these life insurance prospecting ideas, our EverQuote Pro platform can help you see more prospects and sell more policies. You define the geography and demographics, and EverQuote goes to work bringing you qualified and interested consumers. If you're not seeing enough people, let's talk.