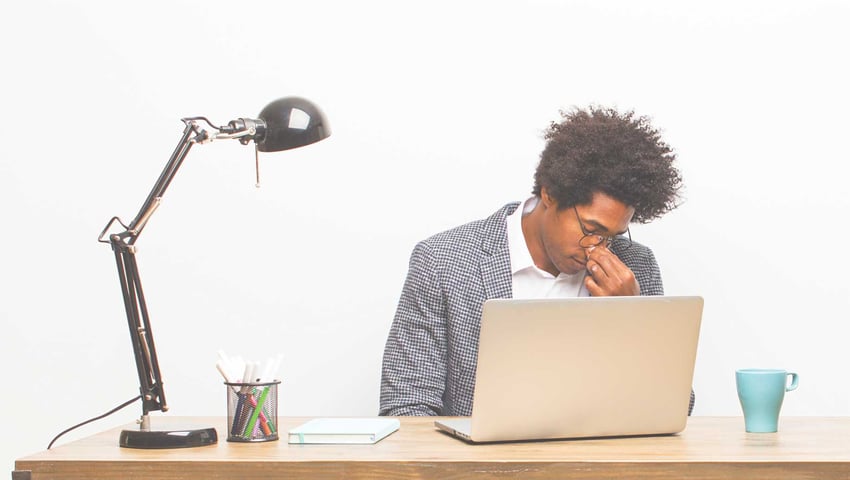 When you're considering a career as a life insurance agent, the prospect of an exam may feel daunting. (After all, didn't you finish those for good after you took your last college final?) As someone who works in the field, I can say that, with the right preparation, passing the exam isn't as hard as it may seem—and it leads to a fulfilling career that's well worth the effort. In this article, we'll sort through some key information and study tips so you know beyond a doubt how to pass the life insurance exam, and feel confident going in.
How To Pass The Life Insurance Exam
First, it's important to understand what you'll get out of this test: If you pass, you'll get your resident license to sell life and/or health insurance, which means you can practice within your state of residence. However, once you gain this resident license within your home state, you have the ability to pay for a non-resident license in any other state via the National Insurance Producer Registry—without taking the licensure exam again! The fee varies by state for a non-resident license, and usually needs to be renewed every two years; you can learn more about rules and fees here.
Before taking the test, find out the rules, regulations, and fee expectations for your state. Some states allow you to take the life insurance exam on its own, which usually takes 20 hours of studying and/or pre-licensing education (more on this education later—your state may or may not require it as a prerequisite to taking the actual exam). However, some states or agencies require you combine your life insurance exam with another license class to maximize the areas in which you can negotiate policies. Some of these license classes may include:
Accident and Health Agent
Public Insurance Adjuster
Automobile Insurance Agent
Bail Agent
Cargo Shippers' Agent
Casualty Broker-Agent
Credit Insurance Agent
Life and Disability Insurance Analyst
Life—Limited to the Payment of Funeral and Burial Expenses
Life-Only Agent
Portable Electronics Insurance Agent
Property and Casualty Broker-Agent
Property Broker-Agent
Rental Car Agent Licensing
Self-Service Storage Agent
Stock Agent
Travel Insurance Agent (Limited Lines)
There are single exams available that combine multiple categories above. They're longer and take longer to study for. Generally, if you see the word "and" in the exam category, plan on dedicating double the studying time to gaining that combo license—40 hours or more.
The Test Basics
The life insurance test is a timed, proctored exam with anywhere from 75 to 150 multiple-choice questions. You can take the test in person on a computer or (sometimes) from the comfort of your own home. There are four potential answers to each question, and similar to other standardized tests, you can skip questions or mark them for review at the end of the test.
Your state will have specific requirements, but in general, to pass, you need to achieve a score of 70%.
When the test is taken in person, you're required to put away all personal items and empty your pockets; you're allowed only a pencil and paper, a calculator, and possibly noise-canceling headphones (depending on the testing center).
Time and fees for the exam vary by state, but most life-only insurance exam locations allow you two hours and 30 minutes to complete the test. It will cost between $40 and $150 for one test.
Keep your spirits high if you don't pass your first exam! Exam questions can be tricky, and you may feel anxious. But many—if not most—potential agents who fail the first time pass the exam on their second or third try. (Often you get 10 or more attempts.) The key is to keep trying and stay confident.
Tools To Help You Pass
There are multiple online pre-licensing educational courses that you can take for a fee to help prepare you for this exam. Some states require you to take them before you schedule an exam—but even if your state doesn't require one of these courses, we strongly recommend you try one. They offer comprehensive reading- and quiz-based materials that take you through the essential exam topics.
To help you pass your life insurance test, check out some of the following courses:
Free materials exist, so if you prefer to not spend any more on your prep and your state doesn't require a paid course, feel free to make use of those resources. These include:
Study Tips
The following study strategies will help you make the most of your shot at a life insurance license.
Study smarter, not longer. Don't stretch your studying out over too much time. We suggest you study hard for a matter of weeks or days, not months.
Take mock exams. Many paid study courses offer practice exams that are exactly like the real ones. Take these again and again, and try to achieve a score of 85% or above consistently. Taking a practice test repeatedly is key to passing the life insurance test.
Focus on weaknesses. Always pay special attention to the questions you get wrong in study quizzes and mock exams. Redouble your efforts to study these topics.
Study the glossary of terms. Know your life insurance terms inside and out. On exam day, you may even want to bring a printout of the glossary with you to re-read right before testing so the terms are fresh in your mind.
Be prepared for curveballs. Exam makers usually test about five new questions on each exam—those five questions won't count toward your score. Study well, but know that you may encounter tricky and unexpected questions.
Exam Day
Here are three tips for a smooth test-taking process:
Get a good night's sleep ahead of your exam and have a good breakfast or lunch ahead of your exam.
Don't start the exam immediately. This is proven to increase your anxiety and make you forget more of what you studied. Instead, sit quietly for a minute or two and gather your thoughts. Don't worry about the time at this stage—you'll gain back far more time by letting your brain relax.
Move through questions slowly and confidently, taking a stab at every question. Try not to use the skip button. Remember: these are multiple choice questions, so even eliminating one silly answer increases your chances of guessing correctly from 25% to 33%. You can always "mark for review" any answers you want to take a second look at once you've made it to the end.
Trust your gut. Slow down, break down phrases, and copy any confusing wording to your note taking paper, underlining keywords. Ask yourself, "If I was an insurance agency, business owner, or the government, would I allow this?" Change your perspective for a tough question just a bit and let the answer come to you.
Prepare the day of. Don't arrive at the exam rushed or confused. Know where you're going and arrive one to two hours early.
Ready to start a promising new career?
After you pass the life insurance test, in most states, you're ready to begin your career. That means you'll have a whole new set of things to learn, including how to grow your business by generating leads.
For more resources on how to improve your skills and get the best out of your newly-minted life insurance license, check out more of the EverQuote Pro blog.