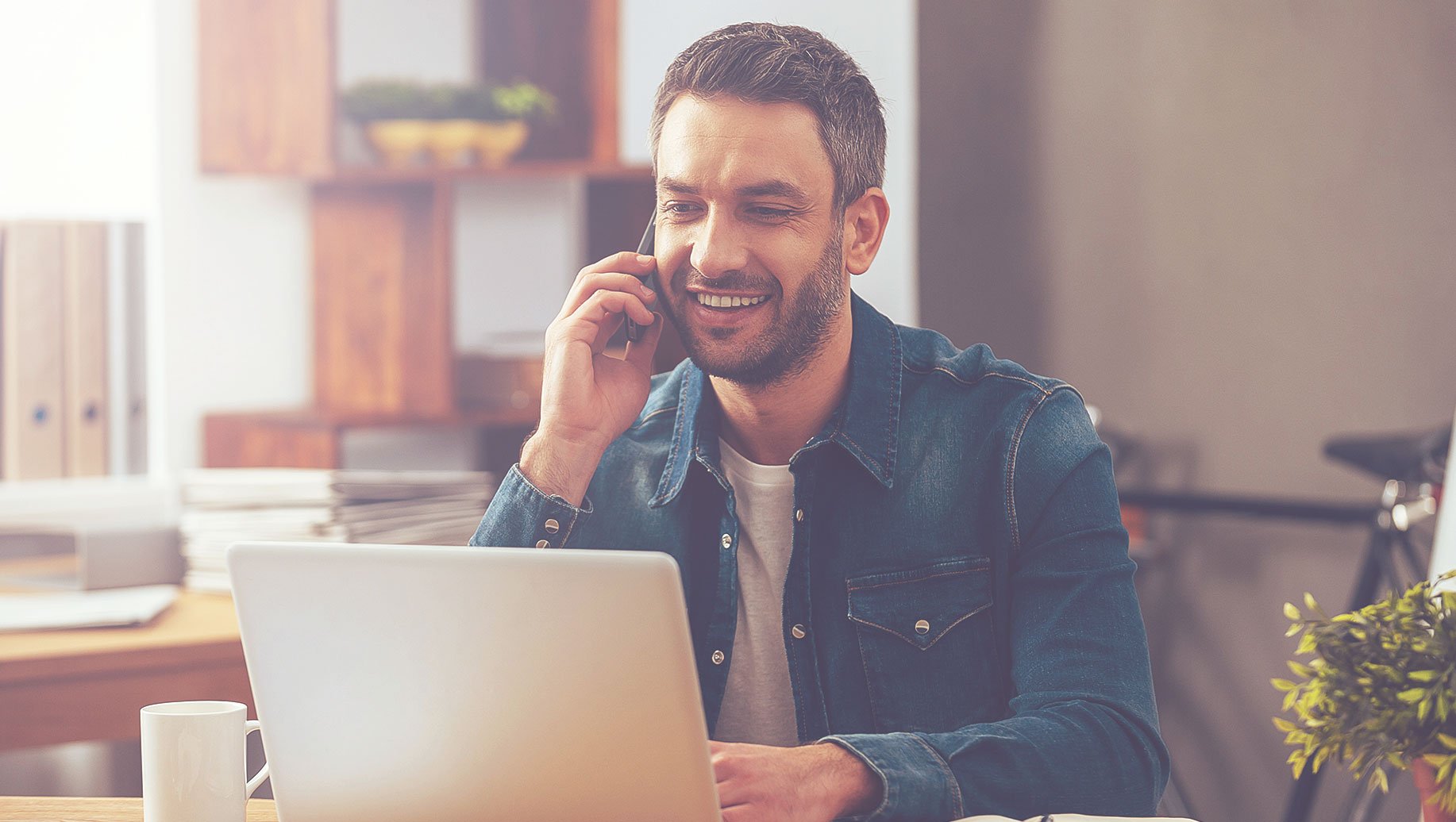 What are the most important things new insurance agents can do to set themselves up for a profitable agency and a successful future? To find out, we spoke with an insurance agent who grew his business from scratch to the point where, after just two short years, he's writing over 1,200 auto policies a year. Based on his own experience, here are five pieces of advice he gives to all new agents.
One Successful Insurance Agent's Story: 5 Crucial Recommendations
1. Understand the world of sales before you open your doors.
From the moment your agency opens for business, you'll be inundated with hundreds of things to do, people to meet, and tasks to check off your list. For this reason, it's imperative to have as much sales training as possible before you open your doors. Chances are, once your agency is up and running, you won't have time to do as much studying and learning new sales tactics as you'd like (at least at first).
Take at least one type of sales training course to improve your skills in this area, and encourage your team to do the same. (Sandler Training, Challenger and Craig Wiggins Coaching all are great options to look into). Gaining the right sales mindset is one of the most helpful things you can do.
2. Know how to work a sales process from start to finish.
The success rate of insurance agents depends heavily on whether or not they have a proven sales process in place—and know how to execute it backward, forward, and in their sleep. (Tweet this!)
New agents often cobble together different types of sales processes from things they've heard and researched. You don't have to do this! We've written extensively about sales processes that actually work for insurance agents (and we have the data to prove it). Here are our top resources for agents just getting started:
Go ahead and check out both these free downloads right now… they may be the most important things you read all day! (We'll wait here while you read them.)
3. Learn how to use talk tracks.
A non-negotiable quality of a good insurance agent is knowing what to say and when and how to say it. Unfortunately, many fledgling agents and producers fail in conversations with leads because they jump into calling people without thinking through what they should say—they have no plan for their time on the phone with leads, and they don't know how to take charge of conversations or overcome objections.
Learning the right things to say in any given situation is a major contributor to an agent's success. Many use scripted game plans, called talk tracks, to help prevent conversations from going off the rails.
We created a free guide that includes talk tracks around four common objections:
"I didn't request a quote."
"I've been called too many times."
"Stop calling me! I wanted to do this online!"
"I can't talk right now."
Download it and give it to all of your producers to make sure your team's not losing out on deals because of objections they can easily overcome.
Also, as a bonus, we've included a special talk track from one of our partners – Role Play at the Olson Agency. They've created a great talk track for dealing with the objection "no thanks – you're the 5th agent that's called me!" Check it out here.
4. Purchase leads to give your agency more opportunities to succeed.
For many successful agents, the formula for using leads to bind more policies is a simple one: Lots of quality leads purchased equals lots of opportunities. (Wondering what we mean when we say "quality lead"? Learn more about different types of leads in our article, Auto Insurance Leads: Exploring Every Option. ) This particular agent attributes his success over two years largely to using EverQuote leads exclusively alongside his polished sales practice.
Why EverQuote leads?

EverQuote leads provide qualified insurance leads—it's what we do better than anyone else! When you choose EverQuote to help fill your pipelines, here's what you can expect:

An abundance of insurance leads that will keep your producers busy working auto, home, and life products in all 50 states.
Customized leads based on your preferred geographic area.
Leads that aren't resold at a future date. You can work the leads you purchase without worries about new competition from the same source.
Live transfers for auto, home, and life policies.
The ability to return leads with incorrect information.

EverQuote partners also benefit from our onboarding process. It teaches you about best practices for sales, how to talk to internet leads, and more. Lastly, you can pause your account at any time, with no consequences. Ready to get started? Click here to get a tour of EverQuote's tools with one of our experts.
5. Focus on speed to contact and multiple dials.
One of the biggest indicators of the success rate of insurance agents working leads, is what they do with the leads they've purchased. Do they try one dial and hang up, or do they attempt to work each lead several times using various methods? This agent stresses the importance of using every single lead to its fullest potential. Two ways to do that are by optimizing your speed to dial (how quickly you call every lead you receive) and dialing multiple times (or contacting via email or text if your carrier allows). To equip agents with a proven method, we created this contact strategy white paper. It's one of our most popular downloads for a reason; in it, we detail when agents and producers should contact leads, how frequently to call or contact leads, and which methods to use.
Learn More From Agents Who Are Winning
This was just one successful insurance agent's story of how he built his company from the ground up; if you implement the same things, they may help grow your agency, too. Want more articles like this? Subscribe to the EverQuote blog to receive weekly expert advice and tips for beginners from successful insurance agents across the country.