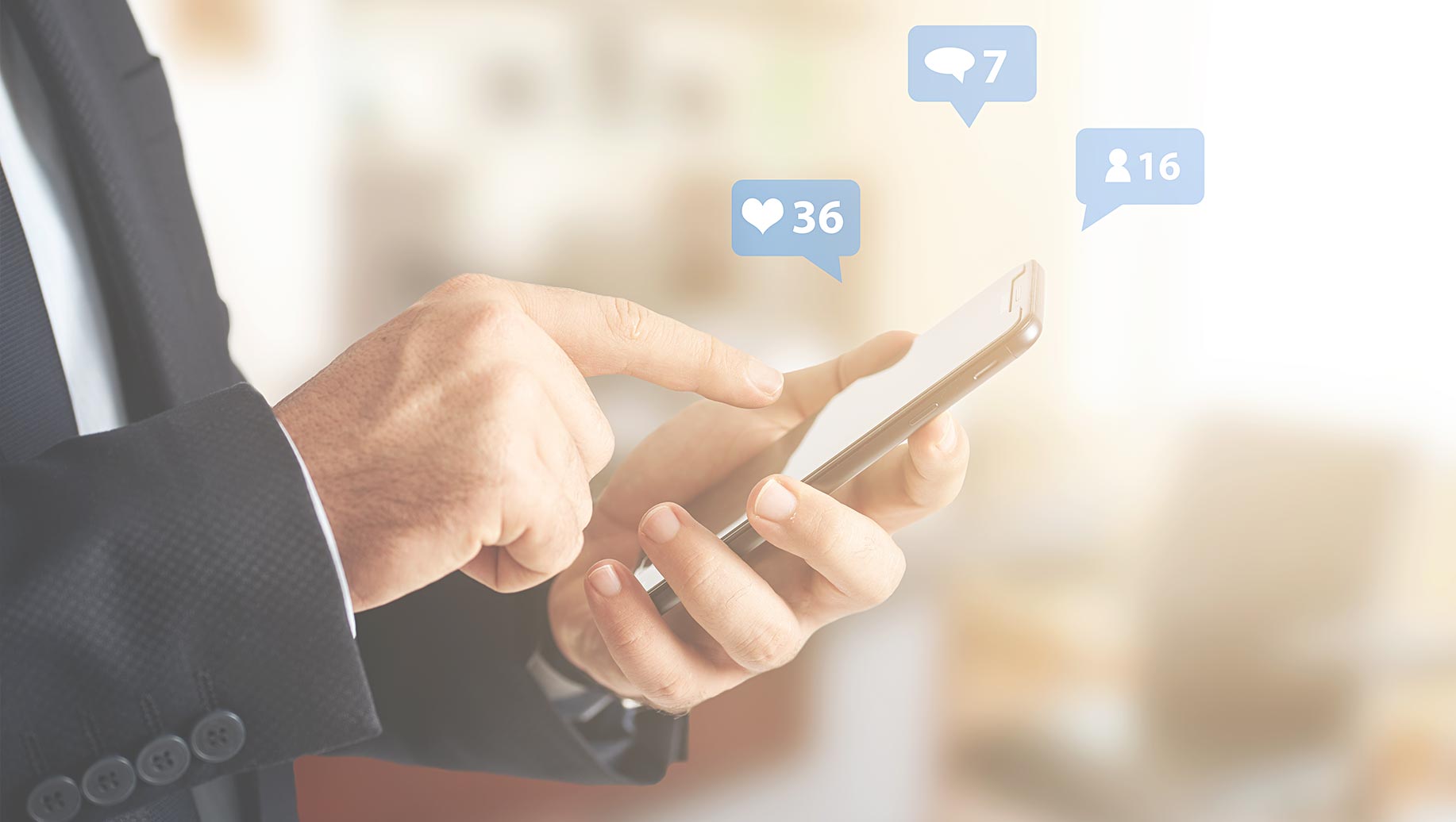 Engaging in conversation, being helpful, being present—these are all relationship-building techniques that help insurance agents make sales. If you're like most agents, you've probably called upon these skills in years past when you found yourself sitting at an association lunch, a chamber of commerce meeting, or other traditional networking event. But these days, networking has a new look—and it can multiply the impact of your relationship-building efforts many times over.
The new face of networking is LinkedIn. For insurance agents, this digital business networking platform can help build credibility, expand their connections, and even attract sales opportunities. All that can happen, but only if you're using this platform to the fullest.
Sales expert Connie Kadansky specializes in helping professionals of all ilks to proactively promote themselves and their businesses; she uses LinkedIn strategically to build her own brand and get new customers. Keep reading for Connie's best advice on how to use LinkedIn for insurance agents before you get started creating your own online network.
How To Make The Most Of LinkedIn For Insurance Agents
As a digital platform, LinkedIn is essentially a virtual networking tool that encourages social interaction. As you already know, virtual versions of just about anything expand the potential audience and increase reach; the same is true for LinkedIn and insurance. Rather than meeting 5 or 10 people at an in-person event, using LinkedIn you can "meet" hundreds of people and even develop relationships with them, which can absolutely lead to more business for you. Unless you already have all the business you want (really?), there's no reason not to give it a try.
One thing to keep in mind: LinkedIn itself isn't a sales tool. Its purpose is to help you start conversations that lead to sales discussions, which in turn leads to writing policies. It is also then used to develop those relationships with clients, which can ultimately increase your referrals.
How exactly do you get that chain reaction started?
1. Create a strong profile.
Your profile is an online summary of you and your business and should make you come across as professional, knowledgeable, and approachable. Even current LinkedIn insurance agent users should review their profile occasionally to make updates and ensure it remains representative of yourself and your agency. Every profile should have:
A professional picture/headshot (not showing you on your boat or playing with your dog!)
Your agency's website address
A direct phone number (Use call tracking to measure LinkedIn ROI.)
A minimum of three recommendations
2. Actively work to increase your connections.
Agents should strive to make at least 500 contacts on LinkedIn over time. Why? Because it shows you are savvy, knowledgeable, and open for business.
To add to your connections, look to your client base, prospects, and other business contacts—don't count anyone out. Connecting with your insureds is a good way to continually "show up" and be of value to them; connecting with prospects is a good way to reinforce your presence and helpfulness. (A simple, "It was nice talking to you, let's connect," is sufficient.) Rather than trying to connect using a hard-sell approach, give people a reason to connect—we work in the same industry, you're a business in my neighborhood, etc.
3. Engage with the platform regularly.
People who are active on LinkedIn get noticed. To participate meaningfully you should try to spend a minimum of 15 minutes a day on LinkedIn. Here's what I recommend doing:
Read what other people post. Notice the types of posts that attract you, and what people are commenting on. Paying attention to what other people are doing will help you understand what types of posts work.
Thoughtfully comment on things. If someone you know has exciting news to share, congratulate them! You could also ask questions or share related knowledge as a way of developing a relationship. For instance, someone who's just moved into a new apartment might be interested in a helpful snippet about renter's insurance.
Share other people's posts. Spreading good news goes a long way toward creating goodwill!
Create your own posts. When you're ready, start crafting your own interesting posts. Posts could center around insurance-related news or issues that are affecting your audience; you could also ask a question and encourage people to respond. One agent I know of successfully used LinkedIn to promote her insurance agency's windshield repair day—anyone with a chipped windshield could show up at her office on a specific day to get it repaired for free. Events like these are terrific for relationship-building, and perfect for LinkedIn promotion. Post once a week for the best results.
Get and give recommendations. Another way to build loyalty and relationships is through LinkedIn's recommendations feature. Ask for recommendations from your current customers, and offer to provide recommendations for community businesses or services you've used.
4. Consider using LinkedIn's paid platforms.
Because LinkedIn is a business development platform, it has multiple ways users can engage with their audiences. The free version of LinkedIn is excellent, and a good place to start. As you become more comfortable with the platform, you might want to take advantage of its more sophisticated features, which require payment. Moving up the successive package tiers gives you greater search functionality and the ability to send targeted information to specific audiences.
Even if you never advance to these tiers, using LinkedIn's free platform to its fullest will give you a leg up on your competition—and give you a way to connect authentically with nearly everyone you meet.
Getting Leads Outside LinkedIn
While it's imperative to build connections through LinkedIn, for insurance agents that isn't always enough. You need a way to consistently bring in leads. EverQuote delivers high-quality internet leads to you so you don't have to generate them all yourself. When you partner with us, we'll not only provide you with leads, but we'll also show you our best practices for sales, marketing, and how to make the most of your lead opportunities—wherever they come from. Schedule a consultation with one of our experts to get started!