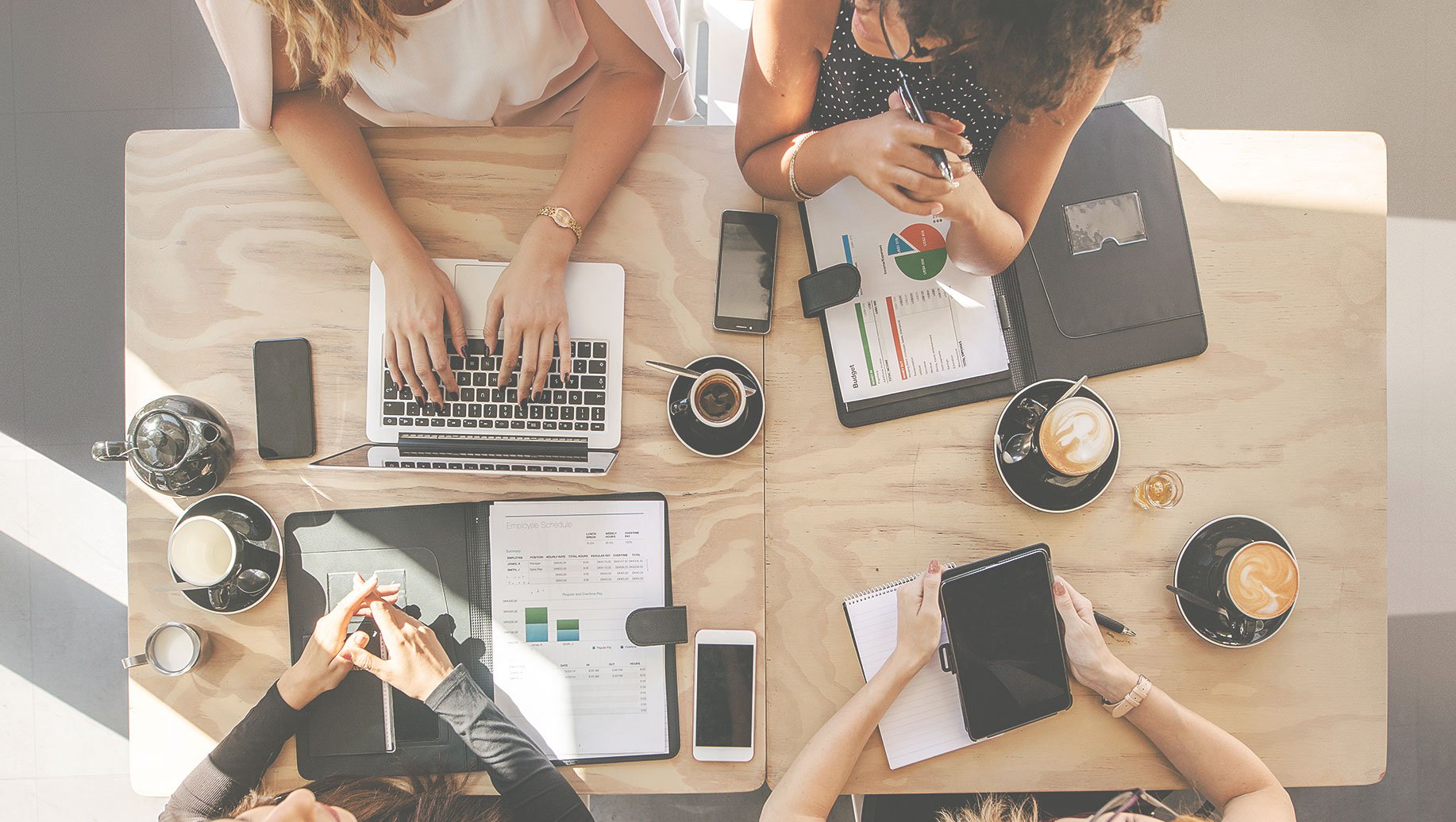 Is insurance social media marketing a waste of time? Only if you're doing it the wrong way. And because most of your prospects are active on at least one social media channel—like Facebook, Instagram, YouTube, LinkedIn, or Twitter—you should be there, too!
You may be thinking, "no one buys insurance on social media." And you're exactly right—social media isn't the place for a bottom-of-funnel sales transaction to occur. Using social media for insurance marketing works best for connecting with prospective customers on a relational level—that "first step" of building trust with someone before you begin any sales pitches. Social media can help to humanize you if use the tools well—that means not writing only about insurance products, but speaking to the needs of your clients and their communities.
But where should you start? If you're attempting to use social media for the first time as an agent, you may be unsure of what you need to share to be successful. These three Cs of social media marketing can help you get up and running.
3 Cs Of Social Media Marketing
1. Content
2. Creativity
3. Community
1. Content
Content is the cornerstone of social media posting, but it shouldn't necessarily be related to insurance sales for your company. In fact, very little of what you post, blog about, or take video of should be what you'd consider a sales pitch for your agency. Use the following guidelines to choose and post content:
Let your content serve as an ambassador from the insurance world to your community. Content should answer specific questions you've been asked that are related to insurance, but should not focus on selling your services and products.
Update your content frequently. To engage followers, aim to post at least a couple of times a week. Scheduling managers are available to help you plan and schedule several days' or weeks' worth of posts at once.
Consider posting content that focuses on your community. If you can do this, more people will visit your page simply because you're playing a role in the community, not necessarily for insurance advice.
Social Media Marketing For Insurance Agents: Change Your Mindset
Get the idea of "selling insurance through social media" out of your mind. Social media marketing is about building community through your posts and interactions as a way to gain trust.
You can always have an option for customers to contact you if they're interested in talking to you about your products, but in my opinion, this should rarely be front-and-center of your marketing efforts.
Content is the most important aspect of a great social media campaign. If the content is well written, targeted to your consumers' interests, and updated frequently, then the groundwork is set for it to be a very successful strategy for your business.
2. Creativity
When using social networks to promote your business, be creative with your content. This could mean posting an engaging video on YouTube or coming up with a promotion for Facebook fans or Twitter followers. If your content is identical to your competitors' content, then there is little reason for customers to view your networks. Similarly, if all your posts seem to be similar, engagement might fall off. In addition to written content, explore other formats, like contests, videos, even "Live" features on Facebook and Instagram, and photos. Mix it up!

3. Community
Finally, marketing insurance with social media should focus on establishing and then building community. Having a community of followers will help your network become more interactive, and a place your target audience wants to frequently visit. You can help build a community by answering customer questions individually and trying to facilitate conversations between customers. If content and creativity are done well and consistently, then you will see the third C, community, develop naturally.
The idea of cultivating community is more than a nice-sounding idea—it's crucial for insurance agents. (Tweet this!) Your livelihood is dependent upon people in your area, so being in touch with the people and businesses local to you—and engaging them—must be a priority.
Just do it.
Insurance social media marketing can seem intimidating if you've never tried it before. One way to make it a little more bearable (and perhaps even enjoyable) is to block out a few hours once a month to curate your content.
Start with an empty calendar, and pick two or three days each week to post. Note the social media platforms you want to post on, the content you would like to share, and "posting dates" on your calendar. You can then use scheduling tools to automate posting (Buffer, Sprout Social, or CoSchedule all come to mind), so you don't have to go in each day to post individually. If you can follow a schedule like this consistently, you will find insurance social media marketing can be a powerful tool for growing your business.