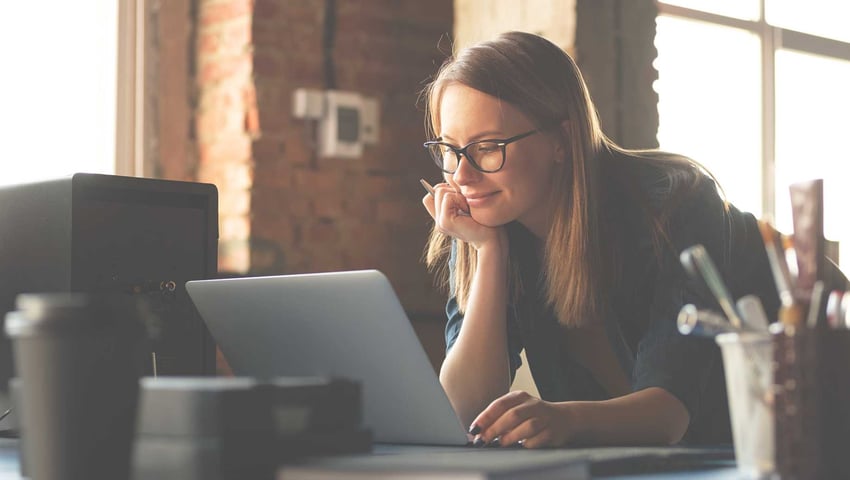 Most would-be insurance agents think the only challenge in being an agent lies in finding new leads. But experienced agents know that, while lead generation can be difficult at times, it's certainly not the only issue you face in your profession. You must jump over numerous administrative hurdles, manage customer expectations, implement and learn new technology, and more.
Together, these distinct challenges can overwhelm agents who don't have the right insurance resources to lighten the load. There are a number of companies with product offerings that can make your life easier as an agent; check out the list we curated below with the help of several insurance agents and agency owners.
12 Best Insurance Resources For Agents
As you're perusing the list, remember this: "When evaluating a tool or service, consider how it will make life easier for you or your agency staff," says Anthony Martin, CEO of Choice Mutual. "Every agent does things a little differently, so just because the solution is tailored to insurance agents doesn't mean it will be right for you."
For software specifically, Martin recommends looking for features that will address workflow needs and add to your team's efficiency. "For example, features that address commission, contact management, and insurance policy management are all valuable."
Matt Schmidt, who has been working in the life insurance business for 18 years and is the CEO of Diabetes Life Solutions, recommends ClearVoice, a one-stop shop for your content, SEO, outreach, and marketing needs. He notes that many insurance agents don't know about this platform, but it's been a "godsend" to his team.
"What we really enjoy about the platform is how the team behind it can address so many of your needs while you only have to work with a single point of contact," Schmidt explains. "Too many times in the past we've had to work with one person for blog posts, another person for SEO, and yet another person for social media marketing."
Schmidt has been "very pleased" with the company's communication and turnaround times on his projects. "As more consumers turn to the internet for information, it's imperative you have better content than your competitors. ClearVoice is one company you should learn about to help give you that competitive edge."
"A software solution we use is QuickBooks, which is great for small businesses," says Kelly Maxwell, founder of Seniors Mutual. "Insurance agents can use this tool to track expenses, calculate ROI, and see all the important numbers for your business. If you're an independent agent wanting to start an agency and grow your team, it's crucial that you know these numbers so you can scale effectively."
Maxwell also uses Mint to plan monthly budgets and track cash flow. "Its user interface is similar to QuickBooks but focuses more on budgeting and finance management. Also, we have partnered with Mint to showcase our company as a business partner to their offerings, which generates many leads every month."
While digital marketing is the default for many agents, there's still a market for offline marketing. That's where MailCo comes in, which Maxwell says is a "very good" option for direct mailers. "The MailCo team is full of experts of direct mail marketing, but how much value you receive will depend on the type of agent you are and the customers you target."
Linda Chavez, CEO of Seniors Life Insurance Finder, recommends Radiusbob, a lead management and CRM software solution. "The solution is designed to make it easy for agents to connect with new prospects, manage their clients, and grow their businesses. As insurance resources go, Radiusbob is a commonly used tool among agents since it was created especially for the sector. For example, you can create your own form fields, lead temperatures, client statuses, and more."
Chavez says the solution is also useful for email marketing, including autoresponders, mass emails, and SMS. "I think this is the most effective email marketing software for bringing in new clients and keeping your contact organized."
But software isn't all the company offers. In addition, Radiusbob offers training and consulting services for insurance agents. "With the team's help, you can streamline your operations, stay ahead of the competition, and improve customer satisfaction. Overall, it's an affordable solution. And with its free trial, you can test it out before making a commitment."
"If you need help with mobile marketing, Trumpia is one of the leading third-party software solutions in the space," says Chavez. It offers a range of tools that make it easy to create campaigns and reach customers via text, voice calls, emails, social media posts, and video messages.
Chavez says Trumpia is an ideal option for insurance agents who want to stay connected with their customers and build stronger relationships. "The software is simple to use and helps you create personalized campaigns based on your clients' needs and interests."
Some of the key features Chavez finds especially useful include automated functions like autoresponders, alert triggers, and SMS blasts. There are also advanced analytics tools that help you measure the effectiveness of your campaigns and determine how to improve in the future.
"Invest in good CRM technology," says Martin. "While Excel spreadsheets used to work well enough, an effective CRM will make everything customer-related much easier—task management, email follow-ups, and even marketing efforts."
Randy VanderVaate, CEO of Funeral Funds of America, recommends Zoho CRM. He says it helps his insurance agents manage their customer relationships more effectively. "Our agents can track all interactions with clients, including emails, phone calls, key data points about each contact—name, address, phone number, etc.—and notes about each client's past interactions and future goals. This helps agents track pipeline opportunities and forecast future sales."
"Zoho CRM also provides valuable insights into customer behavior, so our agents can better target their marketing efforts," VanderVaate explains. "Not to mention it integrates with many popular insurance carriers' systems, so agents can easily upload customer data and automatically generate quotes and policies."
VanderVaate also recommends InsuranceToolkits as it offers various tools and resources to help agents manage their clients and policies more effectively. According to its website, the tool suite is designed for final expense, term life, and Medicare supplement insurance agents. includes a policy editor, client management tool, and claim tracker, among other features.
"It really makes insurance agents' lives easier by providing them with a convenient solution for virtually all their insurance needs," says VanderVaate. He also notes that InsuranceToolkits includes a variety of features that enable agents to quickly and easily find the information they need, including:
A comprehensive directory of the best insurance companies for insurance agents
Detailed policy information for all major types of insurance coverage
A search function that allows agents to find the information they need quickly
News and updates on the latest developments in the insurance industry
"InsuranceToolkits provides a variety of built-in reports that help agents stay on top of their business. It's a handy solution for insurance agents who want to stay organized and productive," says VanderVaate.
Mike Raines, owner of Raines Insurance Group, says one of the companies that has helped him "tremendously" throughout his career is COMPULIFE Software, a life insurance comparison company that gives agents the ability to compare rates from hundreds of insurance carriers within seconds.
"The company has been around for over 30 years, and it keeps me updated on changes in rates and product lineups," says Raines. "The company also offers a zip code lead service for individuals who go online and use their software to shop for life insurance rates. Those prospects then reach out to the agent in their zip code to discuss the policy. COMPULIFE makes my job so much easier by doing all the research for me."
Josh Snead, CEO of Rainwalk Pet Insurance, recommends adding RingCentral to your arsenal of insurance resources. It's a collection of cloud-based business communications solutions that include message, phone, and video options.
"RingCentral is a great communication tool for insurance agents that consolidates all the various ways you communicate with your team and clients," Snead explains. "Having everything in one place significantly simplifies internal discussions and client outreach."
Snead also recommends CamScanner, an all-in-one smart scanner for your phone. "The tool enables you to scan physical documents into PDFs using your phone. This capability is invaluable for saving time in digitally converting documents and sharing them with clients."
Agency MVP is a sales and lead management system for property and casualty agents looking to scale up by helping them collect more premium dollars in three ways:
Ranking & prioritizing leads
Instantly quoting customers (using EverQuote lead integration)
Automating workflows
One of the aspects that makes Agency MVP so powerful is the ability to rank households based on over 30 factors—e.g., when claims are falling off, competitor rate changes, and renewal dates—so you can focus on the leads that are most valuable and most likely to close.
Agency MVP also includes powerful automation tools for text and email follow-ups, allowing agents to sell 57% more on average. When lead ranking and optimal timing are combined, the most valuable prospects (MVPs) rise to the top, giving you an incredible advantage over your competition. And Agency MVP is also integrated with EverQuote's API, so you can automatically import your leads and contact them instantly with a quote.
If you need new clients, try EverQuote, an online insurance marketplace and lead generation service that connects agents to consumers shopping for auto, home, and life insurance through the EverQuote Pro software platform. The service includes advanced targeting and dedicated customer support, among other user benefits.
"EverQuote has provided me with the best quality leads. Unlike any other vendor we have worked with, we have been able to quote the majority of the leads we have purchased from EverQuote. EverQuote has enabled us to connect with consumers who are truly intentful," says Amber R., an agent in West Virginia and one of many agents who recommend EverQuote.
While these are some of the best insurance resources on the market we recommend doing a little digging of your own to find additional ones that may make a good fit for your insurance business.