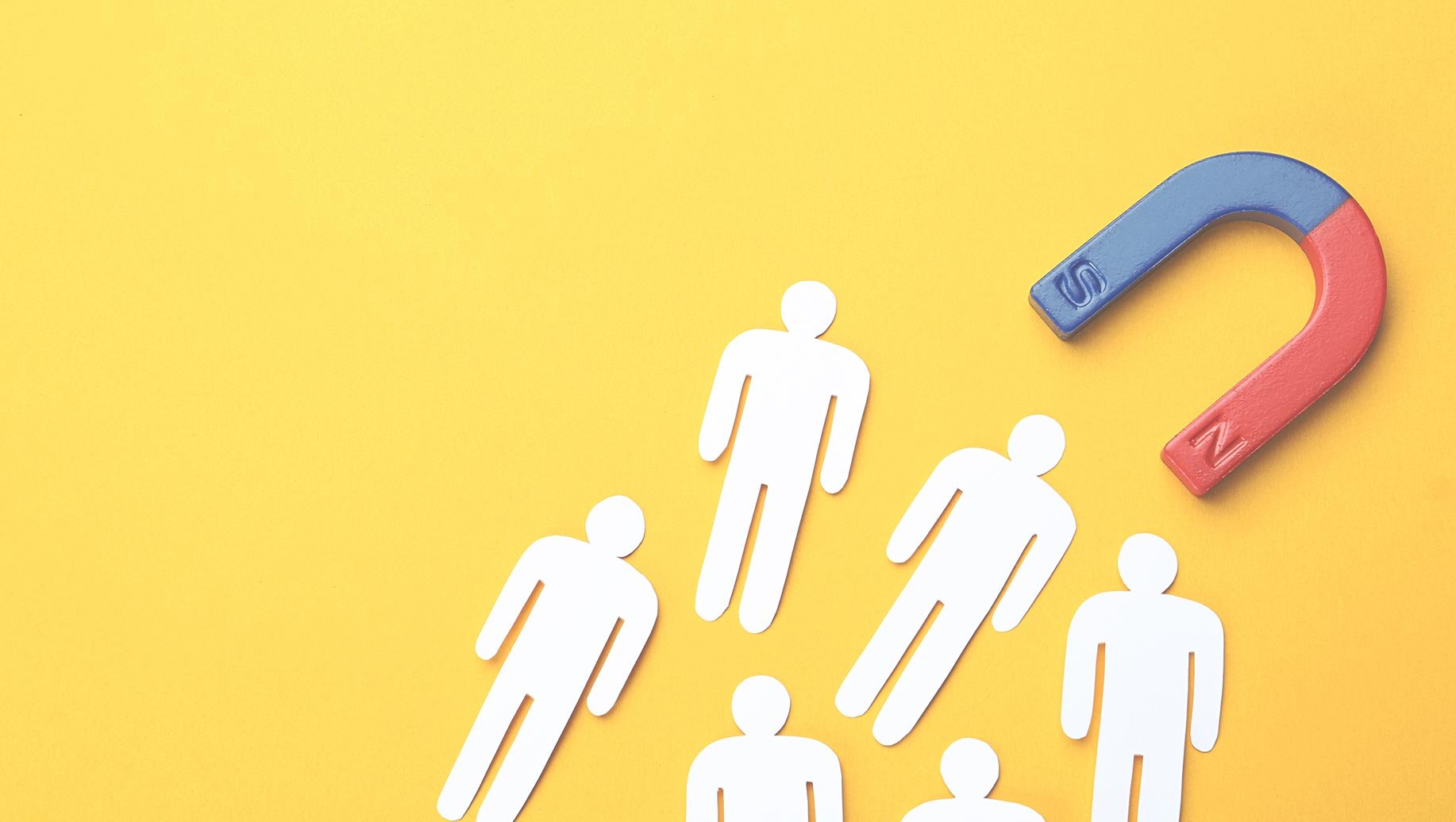 As you look to grow your insurance agency in 2020 and beyond, one of the first things you'll need to do is create an insurance marketing plan. But how can you know what tactics are worth your time and effort, and what you should avoid?
Here's our suggestion: Learn from others who've been there, done that, and have the positive ROI to prove it. We've spoken with 7 successful insurance agents from across the United States to get their suggestions for new agents and agents looking to move into growth mode. And while this isn't a comprehensive marketing plan, it is something you can use as you develop your own processes for marketing your insurance products and services successfully in the new year.
Your insurance agency marketing plan: Best practices & advice from 7 agents
1. Network and build a strong web presence.
Eric Salinas, El Mag Insurance:
The marketing practices that have been successful for our agency are a two-pronged strategy: Attend networking events, showcasing ourselves as an authority figure in health and financial products, and build a strong web presence. To carry out this strategy, we:
Offer our knowledge freely and answering all questions without any stipulation attached, which builds rapport with people and earns their trust (which is always key)
Build a presence online via our agency website (with low competition keywords and blog posts with 2000+ words) and social media
Use downtime to learn about new marketing methods; add content to the website (outsource content creation if this is something you don't have the expertise or bandwidth to do yourself—it can be quite affordable); and work on our public speaking abilities (a skill you'll need if you hope to make a substantial income in this industry)
For new agents, I would advise against spending big money on advertising, whether it's offline or online. Instead, concentrate on making a name for yourself locally by standing out from the crowd and offering something that all the other agents around you do not offer. Go to networking events; offer your knowledge and build rapport, and they will look to you to help them with their policies. Build an online presence and practice your public speaking like crazy.
Ethan Kosmin, Owner, EK Insurance:
A big tip for new agents is to get involved! Join your local chamber of commerce, professional groups, and other community organizations. Always have a business card on hand and network, network, network! Not only will you be able to identify potential clients, but also people will be able to put a name with a face for you—and hopefully look to you in the future for their insurance needs.
2. Utilize search engine optimization (SEO) to bring organic leads to your website.
Daniel Ray, PinnacleQuote Life Insurance Specialists:
Above all, our best insurance agency marketing plan is to use SEO for organic lead generation. This involves researching competitive keywords and keyword tails with our competitors, and writing and optimizing unique content. For the new agent out there, it is a brick-by-brick process; however, if you stay focused, your site will take off.
Tony Arevalo, insurance agent and co-founder at Carsurance.net (Follow Tony on Twitter):
Considering that my business is in a highly competitive niche, it's important to invest in marketing that increases the visibility of my website. I'm putting a lot of effort into SEO marketing, employing in-house SEO experts and outreach specialists as well as content writers. My plan was straightforward: Write compelling and informative content and distribute it as much as possible.
I've invested in quality keyword research, exploring the gaps in the niche that my writers could bridge under my supervision.
This approach has gotten me two amazing results: better Google rankings, and the trust of my readers. Just skimming through the content on Carsurance.net will tell you that our ratings of best car insurance options are worth considering—there is so much we know related to the industry.
3. Use social media to target pros you want as referral partners.
Brian So, founder at Brian So Insurance:
Use LinkedIn Sales Navigator to target professionals that you want as referral partners. You can target accountants, financial planners, lawyers, mortgage brokers, or other professionals. Once you have a list of potential partners, send them your pitch to connect. Start with a friendly opener to get them to chat. The purpose is to set up a call or meeting so they know the benefit of working with you as a referral partner.
If you've ever been to a networking event, this is sort of like that—but much more targeted, efficient, and quick. You don't even have to leave the comfort of your home to connect with these professionals! Although some people might scoff at the price of LinkedIn Sales Navigator, it's the only way to get detailed targeting you need to succeed with this marketing plan. It's also a lot quicker to see results versus other marketing strategies, like SEO.
Bottom line: Use the social aspect of LinkedIn to your advantage, and you can start finding referral partners in no time!
4. Use social media to build trust with potential customers.
Kevin Tan, Blair Insurance:
I've been marketing more so online with social media platforms including Twitter, Facebook groups, and LinkedIn. Methods involve having a drip feed of related articles written by me or others in the insurance industry that can benefit consumers. Other methods involve going through popular forums such as redflagdeals.com as well as through Reddit threads (personal finance or geo-located threads important to me). There I search for people talking about finance topics and answer questions. This helps build a sense of trust and expertise.
Ethan Kosmin, Owner, EK Insurance:
Have a social media presence! It is free and doesn't take a crazy amount of work to maintain. Investing in a solid social media plan is always a good idea as well. Putting yourself out there helps humanize you and your company. You can post about clients, helpful hints, and even yourself.
5. Pick an insurance niche and stick with it.
Justin Norcross, President at L Squared Insurance Agency:
My advice is to look for a community that is being underserved and serve them better and faster than the markets that are taking care of them now. Find an insurance carrier that is flexible on the type of risks they will write, one that will work with you on developing a book, and (if possible) one that will help you with the marketing costs of growing that book. Don't be afraid to ask the carrier for resources and materials as well. They are the ones who know what their program is—and is not—designed to cover.
Whatever your marketing plan is, you need repetition. Don't expect a one-time postcard mailing to develop a significant amount of business—it won't! (Tweet this!) Instead, focus on a community that you can develop ties within and become the go-to resource for that community. Often this takes many years, especially if there are already existing agents servicing the community. Don't get distracted by the one-off policies that take a ton of time to write and that you will rarely use again.
We use mailings for a large part of our marketing, and we do a lot of them. We use a simple three-page letter that includes a short form for a firm to give us enough information to offer them a quote. We also use Google AdWords and email marketing with a quarterly newsletter. This works well for our market. But we are always looking to tweak our marketing to be more effective, and hone it to attract those insureds we know we will have the best chance of success in writing because they have a need for our services.
6. Let your happiest clients refer you by word of mouth.
Ethan Kosmin, Owner at EK Insurance:
The insurance business is all about relationships: who you know, how you know them, and how you have treated them. Those positive relationships often lead to quality referrals, which can lead to a client for life. Getting customer testimonials and quality backlinks are quick ways to help boost your online presence.
And one additional piece of advice for marketing insurance products and services...
Stop Googling "how to market my insurance agency" and check out the EverQuote Agent blog instead. You'll find vetted information from successful agents across the nation as well as our own pros. Get updated every time we post a new article by signing up for blog updates here.