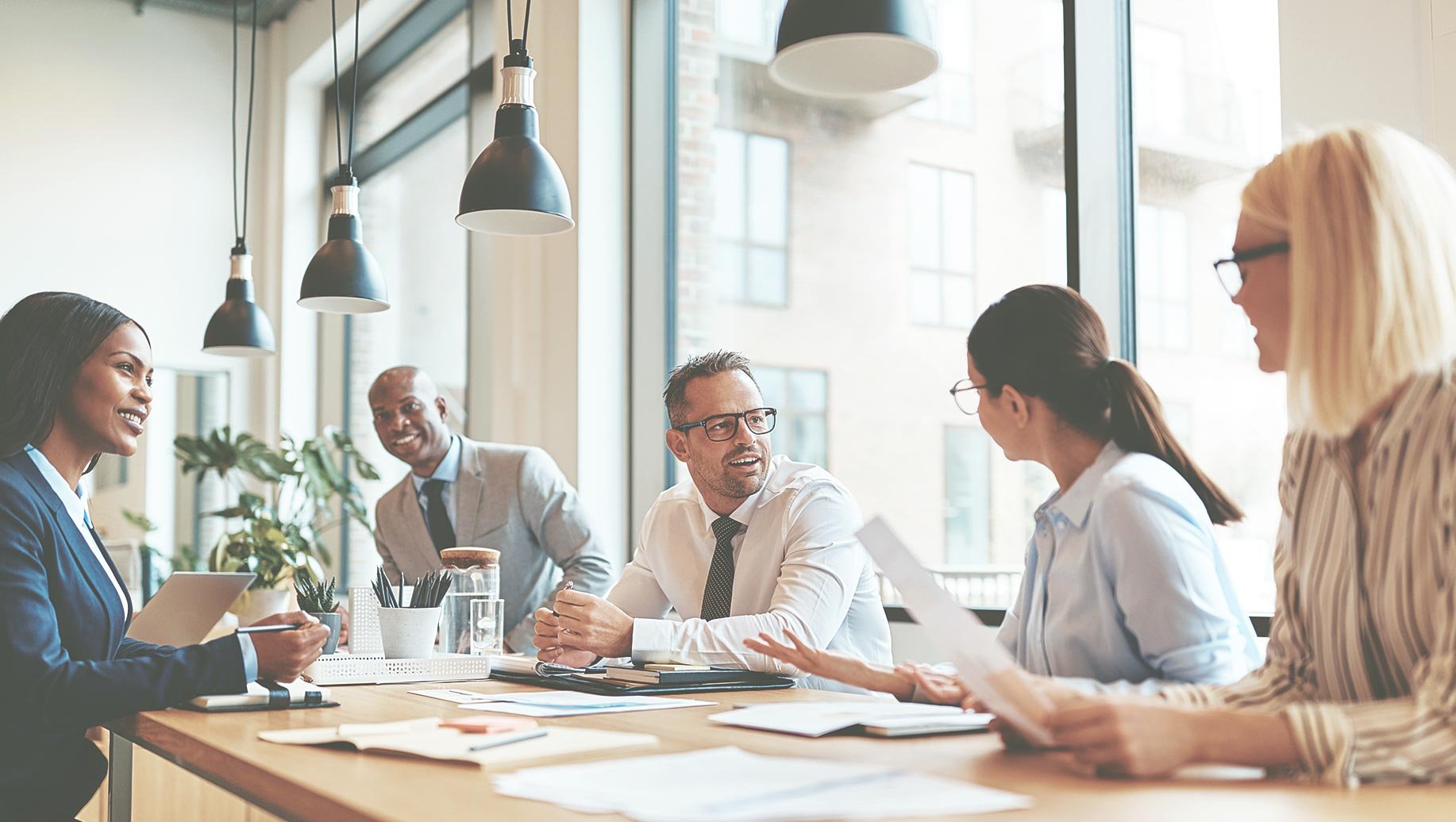 If you could run your entire insurance agency only on referrals, you would, right? Insurance referral programs are the holy grail of lead types for agents: Referrals don't cost anything to get, they're almost always qualified, and they are interested in buying your products. So the question is, how do you get more of them?
In this article, we'll discuss 15 tried-and-true, creative ways to increase referrals that are easy to implement.
How To Get Insurance Referrals: 15 Creative Tactics To Try Today
Create a customer-centric culture. The best way to get referrals is to show how much you love the customers you already have. (Tweet this!) Prioritizing customers should come from the top down, which means you, as the agency owner, set the standard for an excellent customer experience. If you have a robust plan for great customer service, people will want to refer others to you.
Train your client-facing producers. Service-specific producers will likely already have a pretty good handle on how to treat clients, but hybrid producers may require some extra training. No matter whether you have hybrid or sales and service-specific producers, make sure they all participate in an initial onboarding program. After that, continue to provide opportunities for training and skills development throughout their tenure with your agency.

Use data to see how well your agency serves its customers. Metrics should be used to track exactly how well your agency is performing in terms of client satisfaction, length of time a customer stays with your agency, etc.

Track and incentivize referrals. In addition to data gathered from customers, I'd suggest tracking certain key performance indicators (KPIs) and using them to motivate your team. Two important KPIs include:

The number of referrals generated by each producer
The number of referrals who actually convert into customers

A referral is only useful if it's genuine, so focus on conversion rate specifically. You can even run internal competitions or provide rewards for converted referrals as a way to encourage your producers to hit their numbers.

Determine the opportune time to ask for referrals. The best way to get referrals from clients will be at a time when they are happy and well aware of the value you provide. Some "flash points" might include times like:
When the customer first signs-up for the policy (particularly if you are saving them money for a better policy)
After providing a positive customer service experience (for example when a customer calls with a question about their policy, or after helping them with a claim)
Incentivize your clients to provide referrals. Establish a "reward program" for referrals, where you increase the value of the prizes clients can earn as they refer more people to your agency. Or, you can do something simple and offer the same benefit or prize each time. It's very important that you are aware of your individual State laws regarding paying clients referral bonuses. In some States, you can not pay someone who is not a licensed insurance producer for referring you insurance business, and in other States there is a cap on how much you can pay someone.
Make it easy for your clients to send you referrals. One mistake we see with some agents looking for insurance referrals is that they don't tell their clients exactly how they can help. Be very clear about the information you want your clients to pass on to their circles: Your email address? Your phone number? Or, should interested parties stop by your office?
Use account health scores to determine who to ask for referrals. One agent had a fantastic idea to build out his client base into tiers based on their account health scores. The tiers were identified using data about which of his clients were the best fit for his agency, thus showing him who would be the best candidates to ask for referrals.
Add links in your email signature. This is a one-step solution that makes it super easy for your existing clients to refer you to someone else.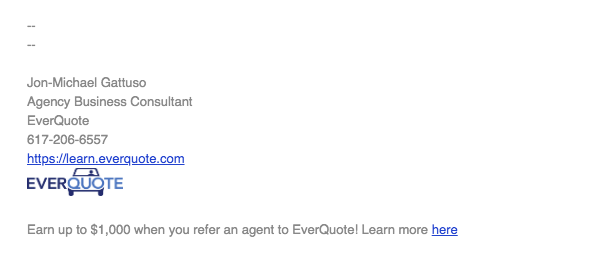 Give your clients your cell phone number. If your contact information is stored on your existing clients' cell phones, it will be easy for them to share that contact information organically with their friends and family should it ever come up in conversation. You can share this contact information immediately. Don't forget to mention that it's important they have your contact info in case of an emergency!
Go old school and write handwritten notes. You can wow people by doing this simple gesture—all it takes is a penned note to a client to stand out. Consider writing one when you've had a flash point (see #5) and are ready to ask for a referral.
Separate your customer service and referral programs. Though the two go hand-in-hand, you never want one of your customers to feel like they're not getting equal care and treatment from you. Even in cases where specific clients do have an excellent referral relationship with you, you should never treat them better than other customers. All of your customers deserve your very best.
Ask for a referral the right way. Consider from the client's point of view why they should give you a referral. When you can, talk about how much you enjoy working with the client, and share personal memories you have about working with that client.
Example Of A Referral "Ask"
[Name],
I just wanted to write a quick note to say thank you for choosing [your Agency Name]. I've enjoyed our partnership, and I hope I've been able to provide value to you and your family.
If you're ever in a situation to share my information with your family or friends, I would appreciate the opportunity to serve other clients like you!
I've included a couple of business cards to pass along in case you find them helpful. As always, please let me know if there's anything I can do to better serve you and your family.
[Your name]
Refer others. Establish two-way partnerships with parallel companies you respect and trust. Many of our partner agents build friendships with companies that refer to them—and who they refer to in return. Some examples of two-way referrals include:
Banks and financial institutions
Car dealerships
Accountants
Financial planners
Attorneys
Real estate agents
Home builders
Contractors
Track the ROI of your referral program as you would any other marketing source. Benchmarking and tracking the data on your referral marketing is imperative to know if the referral process you have in place is actually making you money. For every tweak you make, continue to measure and analyze your program (looking at the variables you've changed) to see how small changes can add up to big returns.
When you need to speed up the lead generation process...
At some point, most agents will need to supplement their referral program with high quality leads. When you're ready to increase your client base, talk to us at EverQuote. We provide high quality leads that are delivered in real time and are never recycled, which means you have the best chance to reach out to people who actually intend to buy insurance, and who fit your insurance model. We tap the internet to find you customers who can bring in real business, real growth, and real ROI.