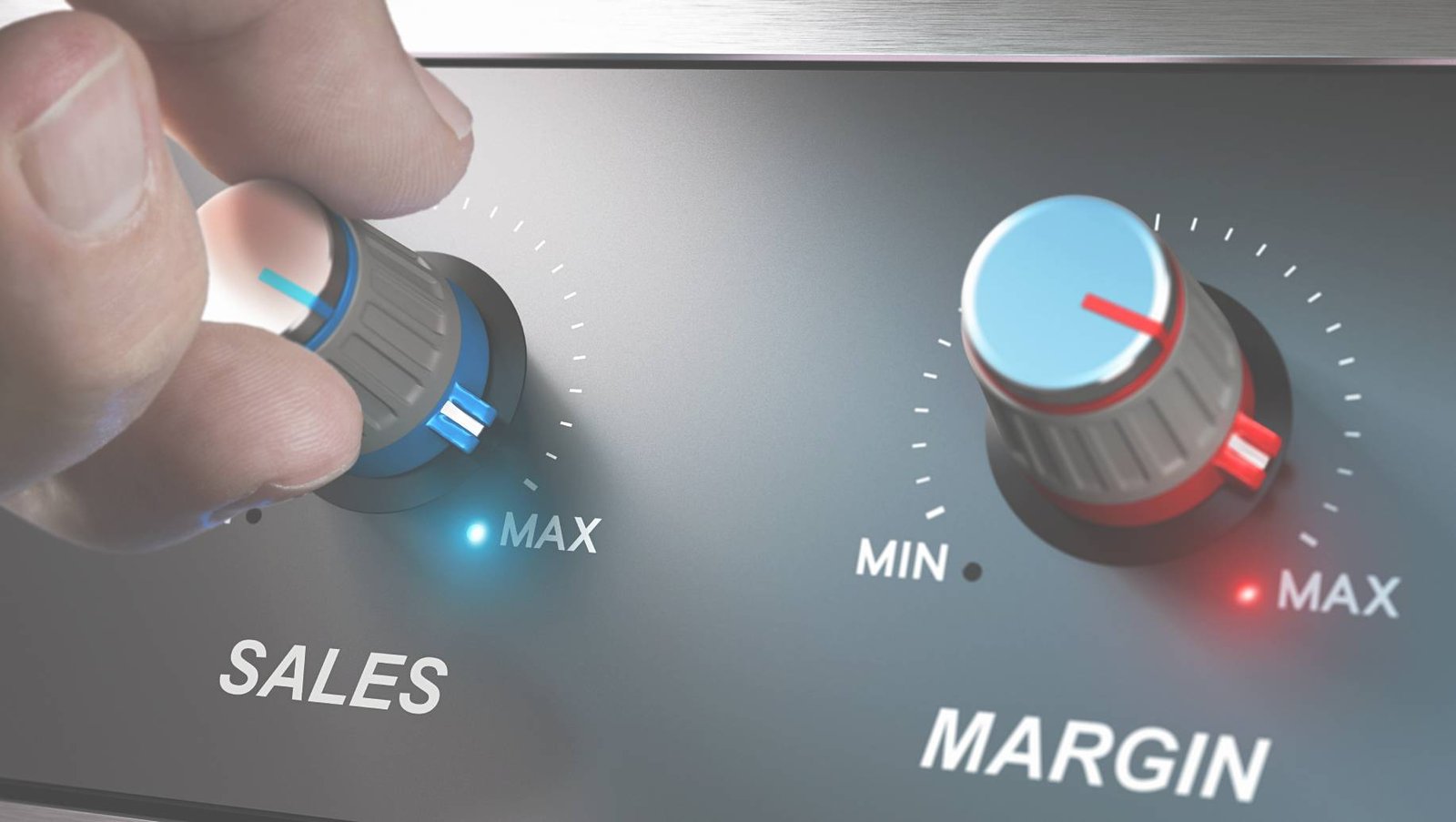 The trick to generating more leads as an insurance agent is connecting your agency with the right consumer and the right product, at the right time.
You need the appropriate balance of lead generation tactics to consistently connect you with consumers over time. We spoke with lifetime President's Club & multiple award-winner insurance agent Perry Olson for his thoughts on the nitty gritty details of B2C insurance lead generation, and how you can start executing today.
What is B2C lead generation?
B2C is short for business to consumer. B2C lead generation, sometimes referred to as B2C demand generation, is the process of finding consumers that are interested in your product, typically by capturing their email and/or phone number and adding them to some sort of contact list.
This contact information is then used for further marketing campaigns or for sales teams to nurture until these leads eventually convert to sales. In short, B2C lead generation is how insurance agents connect their agencies with potential customers.
B2C lead generation is different from business to business (B2B) lead generation, which is when businesses look to capture leads from other businesses to sell their service or product.
Types Of B2C Lead Generation For Insurance Agents
There are a ton of ways insurance agents can tackle lead generation, or B2C demand generation, including both online and offline strategies, which are defined as follows:
Online lead generation is conducted using online inbound activities like content marketing, online advertising, webinars, social media marketing, and more.
Offline lead generation captures leads through in-person events, phone calls, referrals, and more.
There are numerous offline and online lead generation strategies, so to narrow it down, we'll focus on what are, in our opinion, B2C lead generation best practices for the three most important strategies for insurance agents: purchasing internet leads (online), purchasing live transfer leads (offline), and SEO and SEM (online).
Purchasing Internet Leads
An internet lead is one type of B2C marketing lead. Once someone has filled out a contact request or custom quote form on a website, they become an internet lead. This action usually signals some level of interest and intent to purchase insurance.
These leads are then sold in bulk by third-party lead providers, like QuoteWizard, NextGen, or ZipQuote. Buying these packages will allow you to gain access to a large database of B2C sales leads, or people who may be interested in your product—but purchase wisely, because these types of leads are typically the hardest to convert.
As such, there are a few best practices to keep in mind before you purchase internet leads:
Don't always jump at the preferred package. Some agents think they can close more deals faster by buying leads packaged as "premium." Premium packages are the most expensive, but for many agents there's little justification for the extra cost. In fact, these leads are often the same as standard leads with just a few extra filters, like home ownership status, years with insurance, income bracket, and more. For internet leads, these additional filters don't mean that those leads are more likely to close.
Don't be afraid that standard leads won't stick around. There's a misconception that standard internet leads are just "window shopping" for insurance, and they're unlikely to eventually convert. Or, if they do, they won't turn into loyal customers. This just isn't true—if you provide a good experience for someone and the right deal to fit their needs, any lead will convert.
Only buy leads from companies with the customers' best interests in mind. When you work with someone who wants their customers to find the best deal for them, you know they'll also provide you with the leads that are the best fit for the business you're trying to write.
Only buy leads from companies that have been in the game for a while. These companies are more likely to provide quality leads and won't resell the same leads you already bought down the road.
These best practices will guide you toward a lead list with better prospects, that will provide you with a better return on investment (ROI) down the line.
Live Transfer Leads
A live transfer lead is when a call center representative hands off a live call to an insurance agent, who then takes over speaking with the lead. When the agent picks up, the call center will introduce the agent to the lead, and then drop off the line to give the agent the opportunity to close the deal.
Live transfer leads typically cost a lot more than internet leads, but also close at a much higher rate. However, your ROI could be a lot lower depending on how often you close on these calls. Since live transfer leads are purchased at a higher cost, your revenue from each closed deal will be lower than if you were to close an internet lead, typically purchased at a signifiantly lower price.
When purchasing live transfer leads, keep these best practices in mind:
Understand the business you're writing for, so that you can purchase the perfect premium leads and close them easily. Unlike purchasing internet leads, in my opinion the premium packages are worth it when it comes to purchasing live transfer leads. You'll want to pay a premium for more filters, like age bracket, whether or not a lead has owned a home, or how long they've owned insurance. But before you do, have an ironclad understanding of the business you're writing for, so you're purchasing the most relevant leads for you.
Don't shy away from leads in other states. These days, you can create a warm connection with a customer over Zoom or other video chatting software, opening up more possibilities when it comes to live transfer calls.
Have a robust internal process in place. Closing live transfer leads is less about buying the perfect lead than it is about making sure you have a good process in place when those calls come through. Have your prices ready to go, and create a standard follow-up process where you're reconnected either over the phone or through email with a lead a few days and a month after each call. At the beginning of the call, make sure they can contact you directly if the connection drops.
SEO & SEM Marketing
SEO stands for search engine optimization, which is the process of optimizing your landing pages and website so people find you when looking up relevant keywords on search engines like Google and Bing. When someone finds your site through a keyword search, they are considered part of your "organic traffic"—site visitors that find you naturally rather than by clicking on a paid ad. It takes time to create the content for your site that draws organic traffic, but this strategy is a good way to connect with consumers who are interested in what you have to offer.
For insurance agents tackling SEO, focus on the following:
Collect backlinks (links that occur when sites you don't own link to yours) anywhere you can. Whether it's through partnerships, events, donations, or another type of connection, gain as many backlinks to your site as you can to show Google you're an authority that people trust.
Collect authentic Google reviews. A lot of people think the more reviews they have, the better their ranking will be, but it's just not true. A business that has collected 40 helpful reviews consistently over time might rank higher than a business with 500 reviews that contain little real insight.
SEM stands for search engine marketing, and is essentially the process of purchasing search ads from sites like Google and Bing to get in front of people searching for insurance quotes at the right moment.
Every insurance agent should do some SEM marketing. By purchasing search ads, you're essentially eliminating traffic that is not interested in your offer, making the lead quality incredibly high.
We have one hot SEM tip to keep in mind:
Save some budget for nighttime hours. You might think that buying search ads during the day is the best strategy, but most daytime insurance traffic is looking to make a claim or find a service number. Test running ads at night after the work day, when people are actually shopping for insurance.
The Right Mix Of Lead Generation Strategies
The right mix of lead generation strategies depends on your business, but there is one golden rule of thumb: Keep it diverse, because you never know where the market is going next.
Internet leads are the cheapest, but can be more difficult to convert, so balance those leads with live transfer leads to ensure you always have a healthy pipeline.
SEM marketing should always be part of your marketing mix, even if it's a very small portion of your budget, as these leads have the highest ROI.
Finally, no matter where you get your leads, shave off as many filters as you're comfortable with to reduce their cost, and have a process in place for every lead type. At EverQuote, our mission is to help you identify your bound policy goals based on your carrier and products your agency offers and then provide high-quality leads that help you reach those goals and make sales.
When you purchase your leads through EverQuote, you can rest assured that the quality leads we provide will meet your specific criteria. This expertise increases your chances of selling to each lead, thus boosting your success rate across all categories of these KPIs. As part of our Accelerated Growth Program (AGP), we'll help you keep an eye on these criteria and make changes when necessary, so you can grow your business. To learn more about how EverQuote leads can grow your agency, schedule a no-obligation consultation.