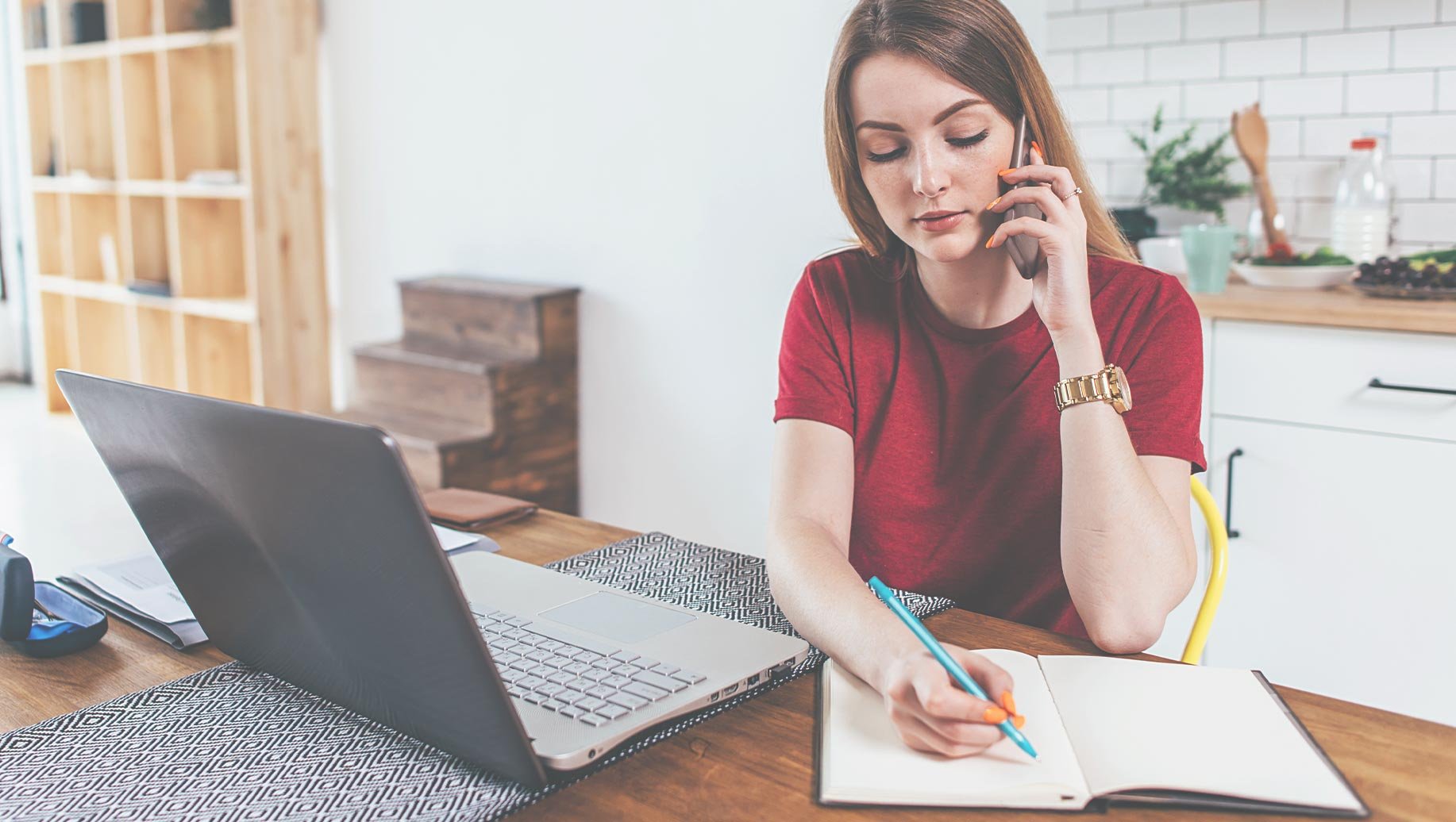 At EverQuote, we understand that the learning curve of going from working nearly 100% in person to 100% remote is steep. To help agents whose businesses are transitioning to these new circumstances, we wanted to share some best practices and real-time lessons learned since our EverQuote team started working remotely.
Establishing New Team Norms and Routines
Managing a remote team can be a challenge, especially for any employee who has never experienced a 'Work From Home' environment. You can support your team as they adjust by establishing new team norms in the first few days:
Create a daily team standup to make sure communication and visibility continue to flow in all directions
Start each team meeting with a "how is everyone doing" round robin before you dive into business. Keep a close eye on your team's anxiety level and general well-being and have individual conversations with producers when needed
Create a "living document" with remote team norms. You can use Google Docs for free. It should include a cadence of check-ins, strategies for maintaining concentration and how the team can/should share external challenges as they arise. Allow all team members to access and edit the document
Keep in mind that everyone is facing unique challenges as they work to maintain "business as usual" (juggling childcare duties, finding quiet space, etc.) - lead with empathy and flexibility in the next few weeks and your team will reward you
Rethink Your Approach to Internal Communications
Once you have established a new routine for your team, it is important to calibrate your new methods of communication to ensure they work for your employees, their circumstances and their individual work objectives. Protect productivity by balancing communication with concentration:
Err on the side of over-communication and over-sharing as the team gets accustomed to collaborating remotely - forward, forward, forward those emails!
Create a space for people to share lists of what they are working on for visibility, accountability, and celebration - this can be a Google Doc, Slack channel or even group text

Pro tip: set a calendar reminder for 9 AM Monday morning to nudge team members to update their lists

Help your team optimize for 'burstiness' (or the peak of the creative brainstorming process when you are bursting with ideas) by establishing deep concentration time. Research shows that one standard deviation increase in 'burstiness' increases team performance by 29%. Give your team plenty of time to do solo, deep, focused work, then make sure they come up for air and interact with others to collaborate, share, and exchange questions and feedback.

Pro tip: if your team uses Slack, you can use the "do not disturb" feature to discourage interruptions during designated solo work periods
Working Through Roadblocks
Finding new and creative ways to communicate with your team, your clients, and prospects is key to replacing the in-person interactions that we are used to. (Tweet this!) Practice communicating and being as transparent as possible with those around you each day to work through roadblocks:
This is a marathon, not a sprint. No one knows how long we will be kept in tight quarters or how everyone will adjust. Be extra patient with yourself and your team.
Hold a mid-week check-in to talk through what's working well and what can be improved - what hacks have team members uncovered that others may benefit from?
Pick up the phone - it's easy to get frustrated waiting for a response via email or slack. For many conversations and most problem solving, there is no replacement for real time back and forth.
Adapting for Different Working Styles
While your team has had years to figure out what works for them in an office environment, they will need to figure out how to be productive and motivated in a remote environment. Just as you would for new hires joining the team, take time to adapt for different working styles:
What motivates and demotivates your team members? Do they rally when there's a time crunch? Or go all in for positive reinforcement? It's a great question to ask regardless of where you're working, but it's especially important when you have to manage at a distance.
Know what works for your team members and try to build structure to support different styles. Working from home can be excellent for people who thrive on crafting their ideas independently before sharing with others. It can be brutal for people whose creative juices flow best through collaborative brainstorming.

Pro tip: if your team has collaborative brainstormers, create "open office" hours a few times a week where people can log on to a hangout just to work around others

Take time to check in on the mental health of your team. Everyone is facing different, challenging circumstances at home and should get some extra attention in these first few weeks remote.
For those with kids at home, this new reality is really, really hard. There has not been another time in history where parents have been expected to be caregivers, teachers, housekeepers, entertainers, chefs. . . and productive employees all at once. While there is no single solution or policy that is going to work for everyone, reaching out to team members with children at home to proactively figure out a plan is a great first step. Some suggestions include:
Make sure your team member knows that you trust them and that you trust that they are doing their best
Cut down on non-essential meetings (which is generally a good practice) and/or make it clear that it's okay for team members who cannot swing certain timing to catch up later
Explore using PTO or alternative hours
Have a frank discussion as a team about what needs to get done and how work can be most effectively redistributed in these circumstances.
Expressing Gratitude
Lastly, one of the most important best practices to adopt during these uncertain and challenging times is investing in expressing gratitude:
There is data to suggest that expressing gratitude and creating "positive experiences" for employees leads to lower stress and fewer health issues, something we could all use right now!
Great work is still happening, but it's harder to see than usual. A little extra effort on your part to highlight your team's wins, particularly to partners and cross-functional teams, will go a long way.
Before closing your laptop on Friday afternoon, consider sending a "Friday gratitude" message to your team (email, text or an instant message). Highlight something awesome each person did individually and why it matters. And if that approach doesn't feel authentic to your team, find something that does, whether it's a small gift or remote happy hour to celebrate.
At EverQuote, we are continuously working with our employees and customers to provide support during this change. We are fully committed to providing content for each and every person we interact with in hopes that it will bring value to your business. Check out the recording of our webinar from March 26th on "Work From Home Best Practices for Insurance Agents" with EverQuote's Chief People Officer (and author of this piece) – Elyse Neumeier. And stay tuned for future blogs and webinars that will highlight additional topics relevant to these challenging times.