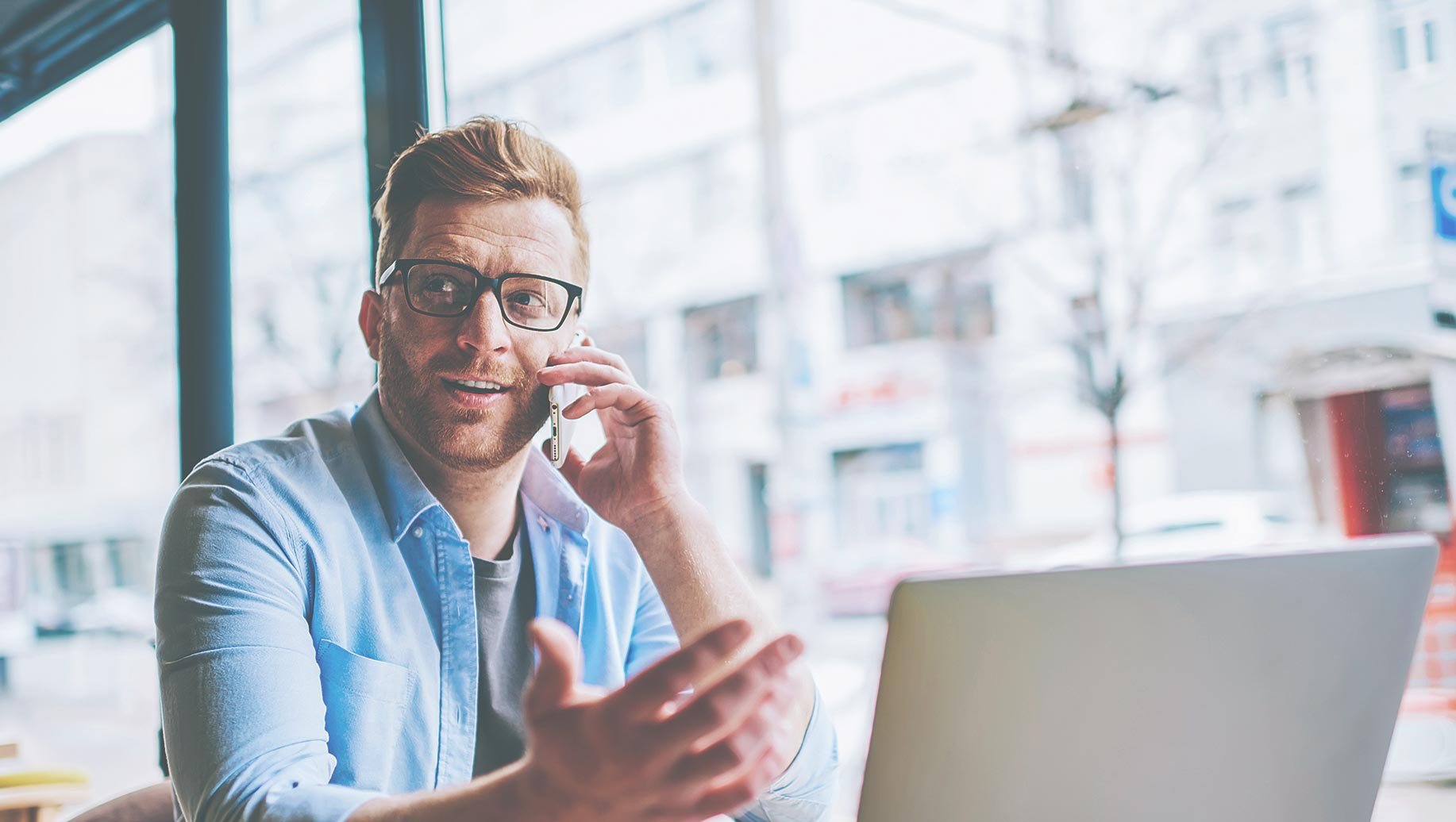 Recruiting insurance agents is always a challenge. Finding great ones is even more difficult, especially when you're short-staffed and need someone to follow up with all the qualified leads you're getting. You might be tempted to hire from the first batch of decent candidates, but you know that probably won't bode well for the long-term success of your business.
So what's the best way to recruit insurance agents (producers)? First, it's crucial to identify the qualities associated with a great agent. Then, consider trying some of the insurance agent recruiting ideas listed below.
3 Must-Have Characteristics To Look For When Recruiting Insurance Agents
Insurance agents come in all shapes and sizes, but veteran insurance professionals agree that the following qualities are indicators you may have found a potential high-performing producer:
They are skilled at selling.
For customers, insurance is about protecting themselves, their family, and their possessions. While insurance agents see that perspective as well, they also have to understand that the name of the game is selling.
Ellen Mullarkey, vice president of business development at Messina Staffing Group, says, "Insurance agents have to be good salespeople. It helps to be a naturally good seller, but if you're not, you must be ambitious enough to learn and tenacious enough to keep going after hearing no."
They handle rejection well.
As Mullarkey alluded to, you're going to hear no—a lot. Rejection goes hand-in-hand with sales. That's why Randy VanderVaate, CEO of Funeral Funds, says perseverance is key. "An insurance agent needs to be able to confidently handle rejection and keep a positive attitude. The ability to filter through a multitude of no's to get to those wonderful yes's is vital for agents to succeed in this industry."
They're honest.
"In my opinion, honesty is the number-one quality that any insurance agent should possess," says Nikola Djurkovic, editor-in-chief at PolicyAdvice. He knows that customers are always wary of insurance agents, expecting to be upsold a variety of insurance products they'll never use. Customers need to trust their agent in order to purchase from them. "That means agents should focus more on establishing long-term relationships with customers and less on improving next month's commission bonus."
Make Recruiting Insurance Agents Easier With These 10 Tips
1. Find candidates on social media.
Mullarkey says most experienced agents, or general salespeople with the skills to sell insurance, have a LinkedIn profile and are active on other social channels. You can start on LinkedIn and check other channels to get a glimpse of their experience and sales approaches. "Find people who have the work history you're looking for and reach out to them. You won't get a reply from everyone, but you may be able to scoop up a talented person who wouldn't otherwise apply for the position cold."
2. Reach out to local universities.
If you're willing to give less-experienced candidates a chance, Mullarkey says local universities are a good place to recruit. She notes that colleges are often "desperate" to place their graduates into high-paying positions. "It looks good for them if their alumni land good jobs after school."
She recommends contacting the career resource centers at the universities in your area and asking them to list the position in their student bulletins. "The staff will probably be receptive to the idea—plus, you'll have a flood of applications by the end of the semester."
3. Ask current agents for referrals.
Whether they're friends, former colleagues, or people from their professional network, agents often have referrals they can pass along. "If they've been in the game for a while, they probably know a few folks who fit the bill. All you have to do is ask whether anyone they know may be a good fit for the position," explains Mullarkey.
4. Consider hiring freelance agents.
Hiring full-time agents is not the only approach you can take. Djurkovic provides another option: Engage freelance talent. He notes that sales jobs often have a high turnover rate, and that only the most self-motivated individuals tend to survive in the insurance industry. "Freelancers often have to find their own clients and tend to work based on output, so they have a natural inclination toward being self-starters. This will help you avoid the revolving door that is most sales roles."
5. Look for candidates with a sales background.
As noted above, insurance agents are salespeople who should be familiar with challenges like rejection. Someone who hasn't faced such a challenge may find it difficult to overcome.
That's why Djurkovic suggests placing a higher priority on candidates with a sales background. "This industry is all about retaining clients, and good insurance agents should have the people skills to be able to pull this off. Candidates with successful sales experience—even if not directly in insurance—should be able to fit the mold of an insurance agent and perform well because they've excelled before, despite similar challenges."
6. Pay attention to their attitude.
"Don't hire people with bad attitudes," cautions Jeremy Schaedler, president of Surety First Insurance Services. He explains that an attitude is one of the hardest things to change about someone, so if the candidate has a less-than-enthusiastic outlook on work or dealing with customers, that will continue once they take on the role.
Schaedler also points out that if the candidate's attitude is questionable before even being hired—when they're meant to be showcasing their best self—it will only get worse after you've employed them. "As soon as the going gets tough, they'll get going—as in quitting. And you'll be happy when they do. So try to avoid that mistake."
7. Be upfront and truthful about sales expectations.
VanderVaate provides a tip that focuses more on you and your business than candidates. He explains that if you want to attract great insurance agents, ensure you have a worthwhile position and work environment to offer. You can track your sales data and show it—along with commission terms—to potential hires so they have a realistic idea of their potential income. "Don't inflate numbers. Be honest and realistic. If you don't have an exciting employment opportunity to sell, work on changing that before hiring more salespeople."
8. Challenge their opinion during an interview.
In the interview, ask the agent a question where they are free to answer with their own opinion, and then respectfully challenge that opinion. Even if you agree, it helps to challenge their answers to see how they recover from rejection. Were they defensive? Did they agree with you? Did they respectfully debate or try to see your side of things?
If you feel offended and put off with their follow up, then you can be sure your customers will feel the same. However, if they handled adversity with grace and charm you may have a budding superstar on your hands.
9. Try a panel interview.
McMillan also suggests a panel interview in lieu of the traditional, one-on-one approach. "Bring in top performers. Not only can they help assess the candidate, but getting their stamp of approval makes them more likely to help develop the new recruit's skills once onboarded."
Whether the adversity comes in training or later in the candidate's career, it helps to have some mentors around when it happens. Rejection is a force of nature in the insurance business and it exists at every phase of the sales process. To recruit insurance agents who are going to be successful, look for those who handle rejection with dignity and recover from adversity quickly. (Tweet this!)
10. Maintain a stable lead flow for agents.
The hiring process isn't over after you've onboarded a new agent. Nearly a third (31%) of employees leave their jobs within the first six months. To avoid having to restart your candidate search, VanderVaate says to keep leads flowing in. "Always having new leads not only generates revenue for your business, but also keeps your agents fresh and engaged."
He notes how agents need to have leads to work or they'll become restless, which could cause your new recruit to leave before they're even settled in. "You must invest in high-converting leads for your team—and your business—to succeed!"
See how online lead generation can benefit you—contact us today to get started!
With EverQuote, you have complete control over how many leads you receive each day. You can even customize your parameters and pause your account. Click here to get a tour of the software with one of our experts.