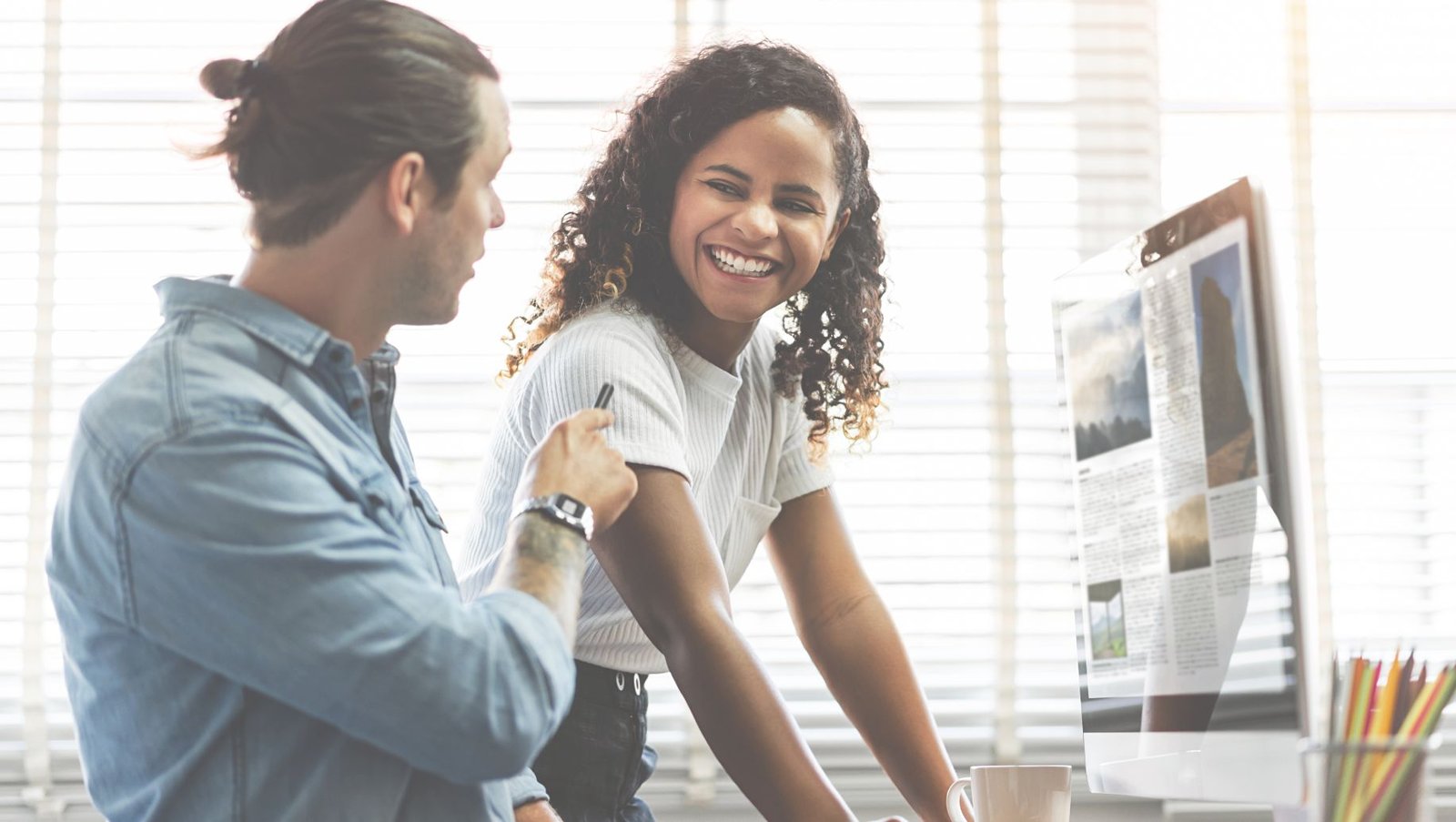 Can a positive attitude really help bolster sales performance and set your producers up for more success? Absolutely—data shows that there's a correlation between positivity and productivity in the workplace. So, how do you encourage positivity in your producers and agency teammates? Keep reading to learn some proven methods.
9 Ways To Foster Positivity In The Workplace
Remember your "why." Why are you in the insurance industry? If it's only to make money, you will burn out quickly and likely never find fulfillment. I remind people all the time: We come to work to help families. Period. That's what insurance does, at its core, and saying that in the mirror every day can help set the stage for positivity in the workplace.
Adjust your attitude when something goes wrong. Obviously, not every call will go well. When it doesn't, you need to stay in control of your feelings and reactions to the person on the other end of the phone. You can control only yourself.
Move on to the next call. Once you've hung up from an especially difficult call, stand up, take a quick break, and move onto the next potential customer. Every single person in the industry has had a bad experience; dwelling on it is a quick way to negatively impact future sales.
Tell your own story. People love to know who you are as a person. When you can share with them parts of yourself, they're more apt to like and trust you.
Learn how to try to turn around a negative call. The power of positivity in the workplace is that you can take on tough situations with clients. When armed with a toolkit (like our scripts for overcoming objections), you can take a prospect's negative attitude and potentially turn it around. Here are two quick ways to do that:

Listen to the person on the other end of the phone. They tell you everything you need to know about how to approach them if you really listen closely and don't do all the talking yourself.
Ask the person questions. "Why do you feel like this is a waste of time?" "Why do you feel like this product won't benefit those you leave behind?" Keep digging in with questions to see if you can get to the core of the issue.
Be OK with being assertive. You know that on every call, you're not calling for yourself (see number one above). Insurance isn't for you; it's for the lead you're talking to. Be calm, kind, and in control. Again, scripts are a fabulous tool to help you control the conversation and guide the client where you need to go if you need some help with being assertive.
Don't take negative comments personally. Maybe the prospect isn't mad at you or irritated by what you're selling—maybe they're just having a bad day. Maybe they got in a fight with someone in their family. Maybe they're just tired. Keep in mind that you don't know their situation, and do your best to ask questions and show genuine care toward them.
Remember, everything is temporary. Don't ever get upset over a phone call. Don't let name-calling affect you. This call will end, and the next call will come in, and you can help someone else. Forget about the bad and keep moving forward with the good. Why is a positive attitude important in the workplace? By keeping positivity top-of-mind, you won't allow tough situations or tough people to get the best of you.
Ask yourself: What will you do today to affect your tomorrow? Every person you talk to is put on your path for a reason—you're there to help. You also have the benefit of potentially making a living to support yourself and your family by providing products to families like yours. By taking good care of the people you serve, you can also be successful.
Why not be positive?!
The way I see it, we all get up and go to work every day. Why not enjoy yourself while doing it? Positive attitudes are contagious, and when you have the opportunity to go in and help families every day, you really have one of the best jobs around.