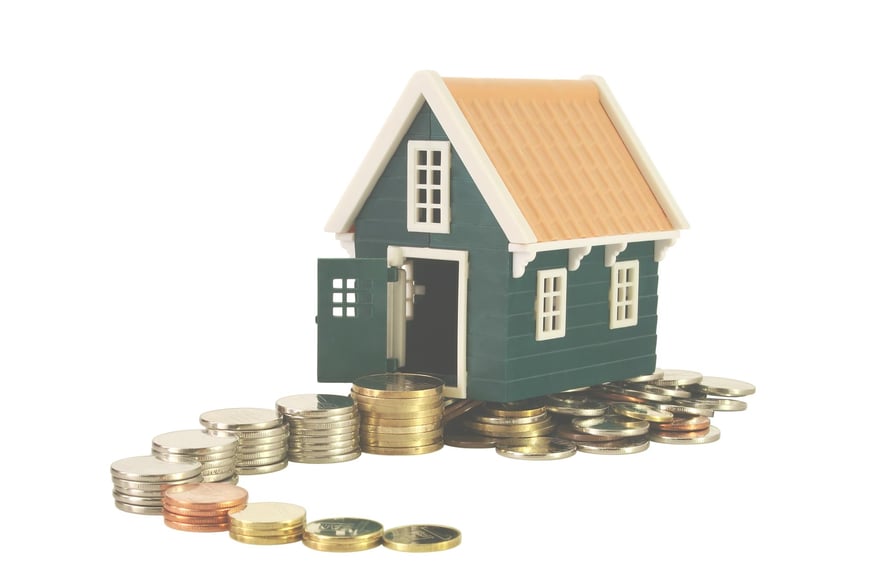 When it comes to working insurance leads, writing a multiline policy for a new client is one of the best outcomes an insurance agent can ask for. But what if there was a way you could not only write significantly more multiline policies, but also (on average) generate much more premium per household (and per item) for every lead you convert? The great news is that there is a solution available right now for agents that checks all these boxes - home insurance leads.
At EverQuote we regularly hear from agents that our home insurance leads provide some of the best opportunities to bind multiline policies and write new homeowner customers who remain with their agencies year after year (like this captive agent in Louisiana or this agent in Georgia – both who increased their bind rates by 100+% after switching to EverQuote home leads). So we've committed to doubling down on our home leads! Right now our engineers and data scientists are hard at work improving both the overall quality and the volume of EverQuote's home leads available to our agents.
We wanted to take this opportunity to re-introduce you to our new and improved home leads product and share what we're doing to help ensure insurance agents using our home leads see the best possible results and return on their investment.
Why Home Leads Are a Win-Win for P&C Agents
One of the best things about EverQuote's home insurance leads is that they connect you with a prospect who is actively shopping for home insurance. This is in no way a knock on auto leads – thousands of agents have built huge books of business using auto leads. But even with "Premium" auto leads (where the prospect is a self-reported homeowner) the consumer may just be shopping for an auto policy and may not be interested in purchasing homeowners insurance. That's not the case with EverQuote home leads, where the shopper has specifically requested a home insurance quote.
Because you're getting a consumer who is shopping for home insurance in earnest, and because carriers typically offer significant discounts for customers who bundle their auto with their home (and with other ancillary products), agents generally have a better opportunity to write a home insurance lead for multiple lines. As EverQuote's VP of Business Development, Kevin Zygmunt explains, "home leads are a great way for our agents to build a profitable book of business by targeting consumers who are looking not only for home insurance, but also the potential of bundling other insurance products." And as most P&C agents could probably tell you (and the data backs it up), customers that bundle their home with their auto (or with other insurance products) retain significantly better than monoline customers. In fact, a 2022 study by JD Power found that "the average retention rate among homeowners who bundle their auto and home policies is 95%. Among non-bundlers, that rate drops to 85%."
The auto insurance industry is continuing to push through turbulent times, and as most carriers are in a holding pattern until additional rate increases can be taken (and earned), now is the perfect time to invest in home leads. Home is a great way to find profitable, high-lifetime value consumers who could also be looking for a bundled insurance product.
Kevin Zygmunt, EverQuote VP of Business Development
Why EverQuote is Doubling Down on Home Leads
So while many agents already love EverQuote home leads (they're one of our most "in demand" products), a core part of our company's mission is to constantly innovate using data and technology to make insurance simpler, more affordable, and personalized, and ultimately to connect more insurance shoppers with agents who can write them the best policies to fit their needs. As Kevin Zygmunt puts it, "we have heard from some of our partners about the great results that they have had with our home leads, particularly when it comes to bundling. We want to lean into these successes to drive profitable consumers to our agents." Agents are already having great success with our home leads, so we're investing significant resources to provide agents with more available volume of home leads (particularly in highly competitive geographies, where many agents are vying for home insurance shoppers) and even higher converting home leads.
What EverQuote Is Doing to Deliver Agents a "Better" Home Lead
So what is EverQuote doing specifically to deliver agents more home leads with higher conversion rates? Many of the changes we are making have to do with how and where we source our home leads – what we call our "traffic" sources. EverQuote's VP of Business Development, Kevin Zygmunt explains: "we have aggressively reviewed our traffic acquisition strategy to ensure that we are targeting the best consumers for our agents. We have greatly reduced or eliminated traffic sources that were not performing well across the home vertical so that we could focus on driving more of the highest intent consumers. We are actively managing the traffic acquisition and quality management pieces of the vertical to ensure that we continue to push towards higher bind rates and better results for our agents."
That means we're doubling down on the home lead traffic sources that deliver our agents the highest bind rates, while scaling down or doing away with those sources that are not performing up to par. At EverQuote we work directly with partner agents and carriers to get data on how our leads are performing - all the way from lead delivery to bound policy. This lead performance data is invaluable when it comes to informing our internal strategies around traffic sources and helping to ensure agents have the best possible outcomes with our leads.
What Can Agents Expect From EverQuote's New & Improved Home Leads?
With EverQuote's data-driven approach to proactively managing our traffic sources, agents using our home lead products can expect to see improvements where it counts most - their bind rates. As EverQuote's VP of Business Development, Kevin Zygmunt puts it, "we anticipate that the changes we are making will lead to increased bind rates for agents purchasing our home leads." In fact, according to performance data we've culled from extensive agent testing, we're already seeing overall bind rate increases of nearly 50%. That means agents investing their marketing budgets in EverQuote home leads can expect more conversations with more high intent home insurance shoppers, more quotes, more bound policies and ultimately more ROI on their investment. And as we move forward we will keep working to optimize our home lead traffic sources. "We are continuously reviewing our traffic acquisition strategy to fine tune the volume and types of consumers that we are targeting to send to our agents," says Zygmunt. "We are continuing ways to deliver better experiences for our agents, whether that be better ROI on the money that they spend with EverQuote, or better experiences when interacting with EverQuote. There are many more exciting things planned for the future - stay tuned!"