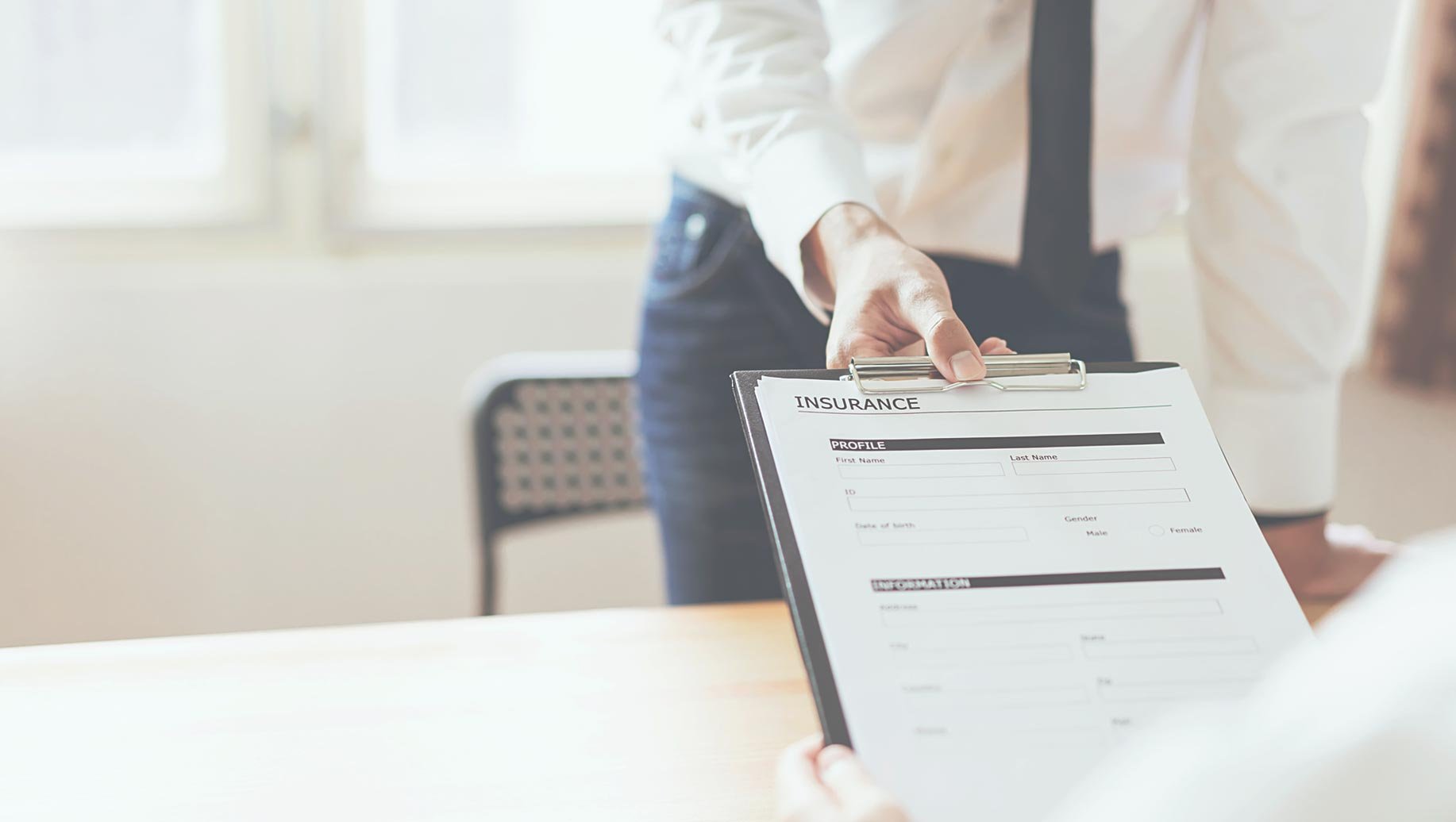 Underwriting is on the mind of every life insurance advisor; it's potentially on the minds of your prospects, too. A common concern consumers shopping for life insurance often have is "Will I be approved—and for a good rate?" When it comes to your "standard" traditionally underwritten life insurance policy (also known as "fully underwritten"), every insurance professional selling Life knows the process – the consumer submits their application and then waits while the insurance company decides if they are going to accept the application for coverage. The underwriter will usually review the customer's driving history, prescription history, family health history, usage of alcohol, height and weight and any prior medical issues or surgeries. If the life insurance policy requires a medical exam, all the exam results will be reviewed prior to making an underwriting decision.
It can take anywhere from six weeks to three months for the underwriter to review the application and come back with a decision on coverage and amount of premium. However there will be cases where the customer simply can not wait that long for coverage or can not pass a traditional underwriting review with medical exam. This is where alternative policy types – specifically "Guaranteed Issue" and "Simplified Issue" policies – come into play. Both of these policy types do not require a medical exam and greatly shorten the amount of time it takes to obtain coverage. In fact, Guaranteed Issue policies do not ask any medical questions, while a Simplified Issue policy does ask medical questions, but with no exam.
While these types of policies can seem appealing at first glance, especially considering how quickly the client can be approved (and the agent be paid), there are definitely pros and cons to each option and in reality they should only be used for specific scenarios. Today we're going to dive into what makes these policies different from fully underwritten Life policies and in what contexts an advisor should be suggesting them to prospects and clients.
Simplified Issue vs. Guaranteed Issue Policies
Simplified Issue Life Insurance policies are often offered by agents when clients are in overall good health but do not have the time to go through the often drawn-out life insurance underwriting process. For example this type of policy is a perfect option for a young, healthy person who is about to travel internationally and can not wait for underwriting to review their application. Or it's ideal in the case of divorce proceedings where the divorce decree requires one of the parties to obtain life insurance coverage within a certain amount of time (and lasting for a specific amount of time).
Guaranteed Issue Life Insurance policies are similar to Simplified Issue, in that there are no medical exams. However with Guaranteed Issue policies, there are no medical questions involved. Often these policies cater to people who can not obtain term Life coverage anywhere else and like the name implies, if the customer pays the premium they are "guaranteed" coverage. Guaranteed Issue policies are ideal for people with serious health issues or older consumers thinking about final expenses.
But with that said there are clear drawbacks with both Simplified and Guaranteed Issue policies for both advisors and clients, including:
Simplified and Guaranteed Issue policies are almost always more expensive for clients, and offer less coverage than traditionally underwritten policies. (Tweet this!) Clients who opt to get a fully underwritten policy often benefit from lower prices and increased coverage. People eligible for low rates and good coverage aren't being led to the right issue simply because advisors may not want to wait up to 3 months for the client to pass underwriting and get paid their commission
Advisors lose credibility when they don't provide the best product to fit their clients' needs. Simplified and Guaranteed Issue policies may be a quick and easy way to insure a client with a limited timeline or health conditions. The agent also gets paid fast, but the cost to clients could be more if they have good health conditions. As a result, advisors can lose credibility and repeat business (not to mention potential referrals) from selling these types of policies if a client is eligible for fully underwritten options.
As we discuss in our article You Don't Need A Life Insurance Sales Pitch: Do This Instead, life insurance is deeply personal; it's one of the most sensitive things you can sell because you're not only selling insurance, but also preparing people for their worst-case scenarios—passing away and leaving loved ones behind.
Taking your agent responsibility seriously and building a reputation for integrity and true customer-focused service means you may need to reconsider suggesting these type of policies for clients who are in relatively good health and would benefit from complete financial underwriting in life insurance.
This can be difficult for many agents to do – particularly if the client doesn't want to wait for underwriting, because it's hard to turn down a guaranteed client. But it's crucial that advisors truly understand their prospect's situation and what products would best align with their specific needs. Still carriers don't provide leads, so advisors and agents are obligated to do their own prospecting, which can be a 24-hour grind. So not only do advisors need to find new prospects, they need to ideally find new prospects who actually can pass underwriting. What can an agent do to keep a steady flow of new business coming?
How To Find Life Insurance Consumers That Fit Your Business Model
Fortunately, there is a simple, proven way to diversify your prospecting. Adding a life lead generation service like EverQuote to your arsenal is a commitment that can yield big dividends.
At EverQuote, we offer 100% originally sourced life prospects that are perfect for independent agents, because they're both affordable and high-quality—you can write them. We also have leads for captive agents, who often have stricter life insurance underwriting guidelines. Whatever your underwriting constraints, we can provide you with the prospects who most closely align.
Why You Should Use Internet Leads Vs. What You're Doing Now
The advent of the smartphone has ushered in the Golden Age of lead generation companies. People looking for life insurance have access to computers at their fingertips—everything is faster, easier, and available. To add to this, people don't necessarily want to go to an office to meet with an advisor face-to-face; they prefer to request information and get a response online. That's exactly what we do for prospects considering life insurance: They give us 20+ pieces of information about themselves—everything you need to run a quote—and we send their names to you based on the specifications of prospects you've told us you're looking for.
This strategy is revolutionary for life insurance agents, only 5 percent of whom make it past year 5 as advisors. Advisors are taught to do the same things to get leads—they undergo the same training as all other agents in the same way agents have been trained for 50 years. Unfortunately, traditional lead generation often fails because leads sourced this way may not really have intent to buy. Conversely, with EverQuote, every single lead has expressed an intent to buy. That's how we got their contact information to begin with.
You can avoid wasting effort and time underwriting just to end up with a declined policy—and you don't have to use instant issue policies to do it. EverQuote is here to help you earn a consistent income by assisting you in prospecting and finding clients that most closely align with your idea of a model customer. Get in touch with us to find out how.