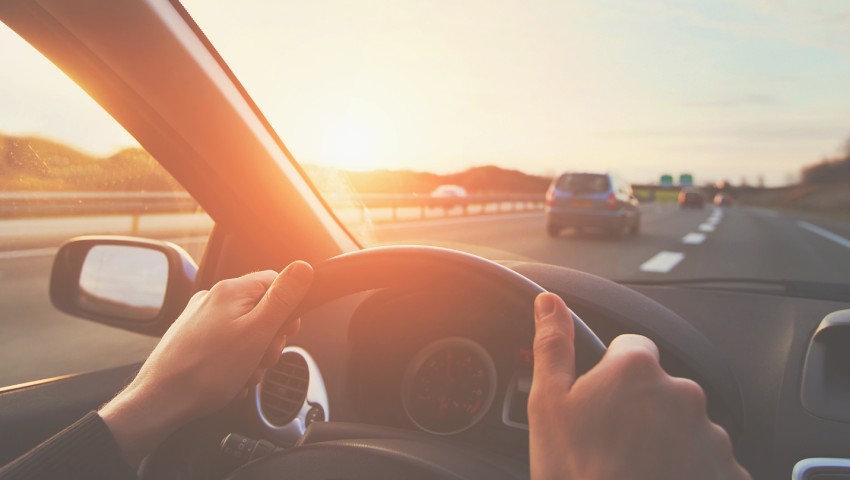 Want to be a successful agency owner? Then your team needs to write a lot of policies.
Want to write a lot of policies? Then your agents and producers must be licensed!
You can't get into the marketplace and make money until your license is in place. So how should you go about getting an auto insurance sales license?
That's what we asked Andy Arter, National Sales Director at Team Hired. Keep reading to learn about his recommended path for obtaining a license to sell car insurance (and some mistakes to avoid along the way).
Andy's agency owner tip: As an owner, it's a challenge when you have someone who fails the exam or isn't ready to take it—you've got dead weight on your payroll. So make sure you have a process in place for training and licensing your agents and producers as soon as they're hired.
6 Steps To Getting A License To Sell Car Insurance (Or Any Insurance!)
1. Be at least 18 years old.
You must be at least 18 years old to be an insurance agent in the United States.
2. Complete a pre-licensing course (for your line of authority) based on your state's laws and regulations regarding the sale of insurance.
You can take pre-licensing courses either online or in-person from many companies, such as Kaplan and ExamFX. The number of hours required and cost for pre-licensing courses vary by state, but typically it takes three to five days. Expect to learn a ton of material in a short period of time.
3. Pass the exam.
No matter how you choose to train, the end goal is the same: You need to earn a certificate signifying that you've passed the state insurance licensing exam. A 70% pass rate is required in most states. If you pass the exam, move to step four (below); if not, you may test again.
4. Complete your background check.
If you pass the exam, you will then need to pass a background check. This process varies by state and may include fingerprinting. There is typically a one- to two-week wait time; at the end, you'll either be issued approval or asked to provide more information.
5. Get bound with the company you work for.
After you're issued approval, you can start working! It typically takes 60 to 90 days until you can enjoy commissions, so you'll have a bit of a wait. During this period it's crucial that you spend a significant amount of time engaged with prospects and customers as you learn the in's and out's of the industry and work on honing your insurance sales skills.
6. Complete required continuing education.
You may need to do continuing education to keep or renew your license. Stay on top of these requirements for your state so you don't lose your license.
Pro Tips For Preparing To Get Your License To Sell Insurance
When preparing for your exam, study in a physical office instead of on your couch at home. Separating yourself from your normal environment creates a mental shift around how you prepare—it also allows you to focus in depth. I suggest training for your exam in an environment similar to where you will take the test.
Be bold and ask questions of colleagues and other experienced people. Leadership should step up to help support those testing.
Study in many ways. Test prep is available not only in book form, but as video training, audio training, flash cards, and more. Find out which way(s) work best for you, and then practice, practice, practice!
Take multiple practice quizzes for each section and topic. Once you've covered each section three to five times, you should be able to pass with your eyes closed. Repetition is very important.
If you fail a question on the practice quiz, the system shows the correct response. The best thing you can do is take out an actual physical book of flash cards and a permanent marker and write down the questions you missed.
Mistakes To Avoid

Don't get discouraged if you fail your first exam! You will have multiple chances to pass.
Don't focus your studies only on the subject matter you've failed. Review the information you did well on, too, so you don't forget it.
Practice with partner(s), whether they are other new producers taking the test along with you or tenured insurance professionals, working with others can make studying much more enjoyable and allow you to learn from your study partner(s).
More Resources