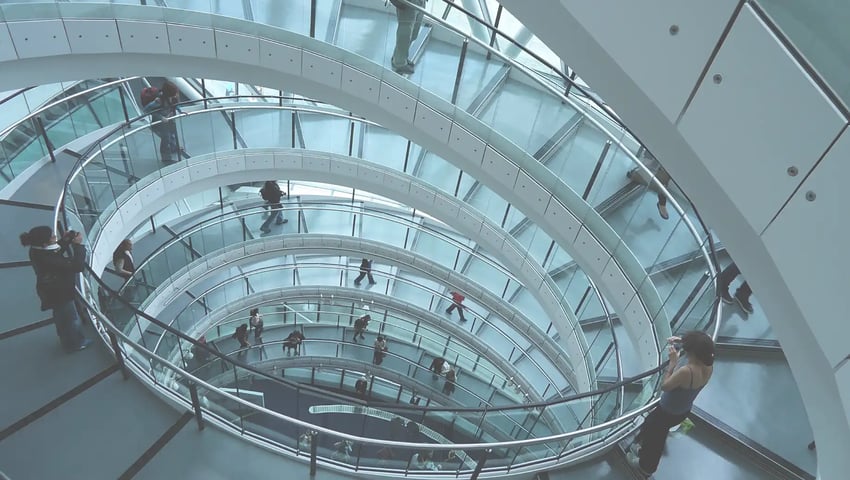 When you get a lead from EverQuote or anywhere else, some are bound to convert fairly quickly. But the majority of sales arise over time as the result of a mature lead nurture process, which is a long-term follow-up strategy you stick to over weeks, months, or even years.
Unfortunately, many new (and even some established) agents don't have a lead nurturing process that is proven and effective. Instead, they spend a ton of money and time acquiring new leads, and neglect to make the most of those opportunities they've already spent money on. So how can you ensure you're not making this mistake? The answer is to have a solid, proven lead nurturing strategy in place.
What is lead nurturing?
Quite simply, lead nurturing is how you work every lead that comes into your agency, guiding them along a path that will hopefully lead to a sale. You'll encounter several different types of leads, including the following:
Leads from referrals, cross-selling, or networking events. These leads are incredibly valuable because they are typically easier to close and cost little to acquire.
Leads from social media
Leads from direct mail or telemarketing
Cold online insurance leads. These leads are generated through web scrapes of internet pop-up surveys, online raffles, Facebook games, etc. This is basically the online version of going through phone numbers in a phone book.
Warm online insurance leads. "Warm" online insurance leads are prospects who have searched for various insurance terms via a search engine ("car insurance quote," etc.), which then connects them with a website. The prospect then fills out a questionnaire related to insurance and consents to sharing the information with an insurance agent, who can then deliver the prospect a quote. This is the type of lead you get with EverQuote, and, unlike cold leads, it's one I'd definitely recommend as you grow and scale your business.
Every type of lead needs to be handled a different way. This article covers the best practices of lead nurturing internet leads that you purchase from a reputable source, like EverQuote, which we referred to as "warm online insurance leads" above.
What's the big deal about nurturing your leads?
When an interested prospect fills out a form, they may receive phone calls from agents at dozens of insurance companies. At some point, they'll typically become overwhelmed and stop answering their phone… knocking agents who don't have a good lead nurturing process out of the running for their business.
If you're not following up weeks or months down the road, you'll lose the opportunity to speak to that prospect in the future. This is why it's so important that, when you buy a lead, you are calling and communicating early and often. Not only do you want to be the first person to speak to the prospect, but you also want to be someone they hear from consistently.
How To Create A Winning Lead Nurture Process: 4 Tips
1. Grow your team as your success grows.
You don't need to start with a ton of people working leads in order to be successful. As you grow, however, consider creating a dedicated role (or roles) for lead nurturing. One successful model I've seen is to bring in an intern to focus on calling leads. That person initiates the calls, and then transfers them to licensed sales professionals.
2. Know your prospective customers' preferred methods of communication.
Texts, emails, and phone calls all have a place, and it's your job to know which is best for your prospects. A successful agent will use a mix of calls, emails, text messages and sometimes even standard mailers. I recommend you cover all your bases with these methods—for example, if you're only emailing and calling and not texting, you're going to miss out. (One note: Keep in mind your carrier's regulations and restrictions as well as any state laws that apply to text messaging.)
3. Go for "no."
One of my agents has an ongoing competition for his staff to see who can rack up the most "no's"—that person wins a prize. Sounds funny, doesn't it? But this agency owner loves to see "no's" coming in because in his view, it means his team is contacting as many people as possible. A "no" also provides a clear indication of who no longer wants to be contacted. His agency's policy is to call prospects periodically over an 85-day time frame, follow up at policy expiration dates, and then check in every six months until they get a yes or no.
4. Make the most of referrals.
Referrals are the best part of any successful lead generation strategy because you can get lots of value for little work. By throwing in a gift card, etc., as a referral bonus to a lead or customer who gives you their friend or family member's information, you can grow your business with people who are typically well qualified and easier to get on your books. This type of customer can also lead to you purchasing fewer leads. However, be aware that the laws around insurance agents providing referral bonuses to customers varies state to state. In some states it's not allowed, while in others there are limits on the referral bonus amount or on the types of bonuses you can provide.
5. Use a lead management system (LMS) when working with internet leads.
If you're going to purchase leads, you need to have an LMS in place. I've consistently seen that a good LMS has a major impact on agents' success with leads. In fact, statistics show that agencies using an LMS for automation tend to have more overall positive and consistent results. According to research from Gartner, companies that automate lead management on average see a 10% or greater increase in revenue in six to nine months after implementing an automated process through an LMS.
6. Provide producers enough volume for leads to work.
One mistake I often see new agents making is not providing enough new leads for their team to work on a daily basis. I recommend a minimum of ten new leads a day per producer—this will fill their pipelines and ensure they've got something to work on. A note of caution: Don't look at ROI with purchased internet leads until months six, 12, or even 18. If you're pipelining correctly and following up, that's when you'll really see maximum ROI. You can't expect to see 10 internet leads purchased two weeks ago making a ton of money—that's short-sighted, and you'll be disappointed. However, if you view it as a pipeline for producers, and you're following the steps in nurturing leads correctly, it will work out.
7. Make sure you're training producers in sales.
On my sales team, all of our producers complete Craig Wiggins' coaching course. (You can use code everquote to get your first month for only $20.22!) As a result, I know we're on the same page, consistently treating customers and leads the same on each and every call. If you're interested in trying out Craig Wiggins' coaching, you can get your first month for just $20.22 by using the promo code 'everquote.'
What does a typical workflow process look like in lead nurturing?
Your lead nurturing strategy for internet leads may undergo changes once you've established a process and workflow that works, but for many agents, simply getting started gets them stuck! Fortunately, EverQuote has done all the work for you—and we have the results to prove that a lead nurturing strategy works.
You can get our exact, step-by-step lead nurturing guide, Nurture Your Leads: From Discovery To The Big Sell, absolutely free. Just click the button below to continue reading how you can successfully nurture leads from beginning to end at your agency.