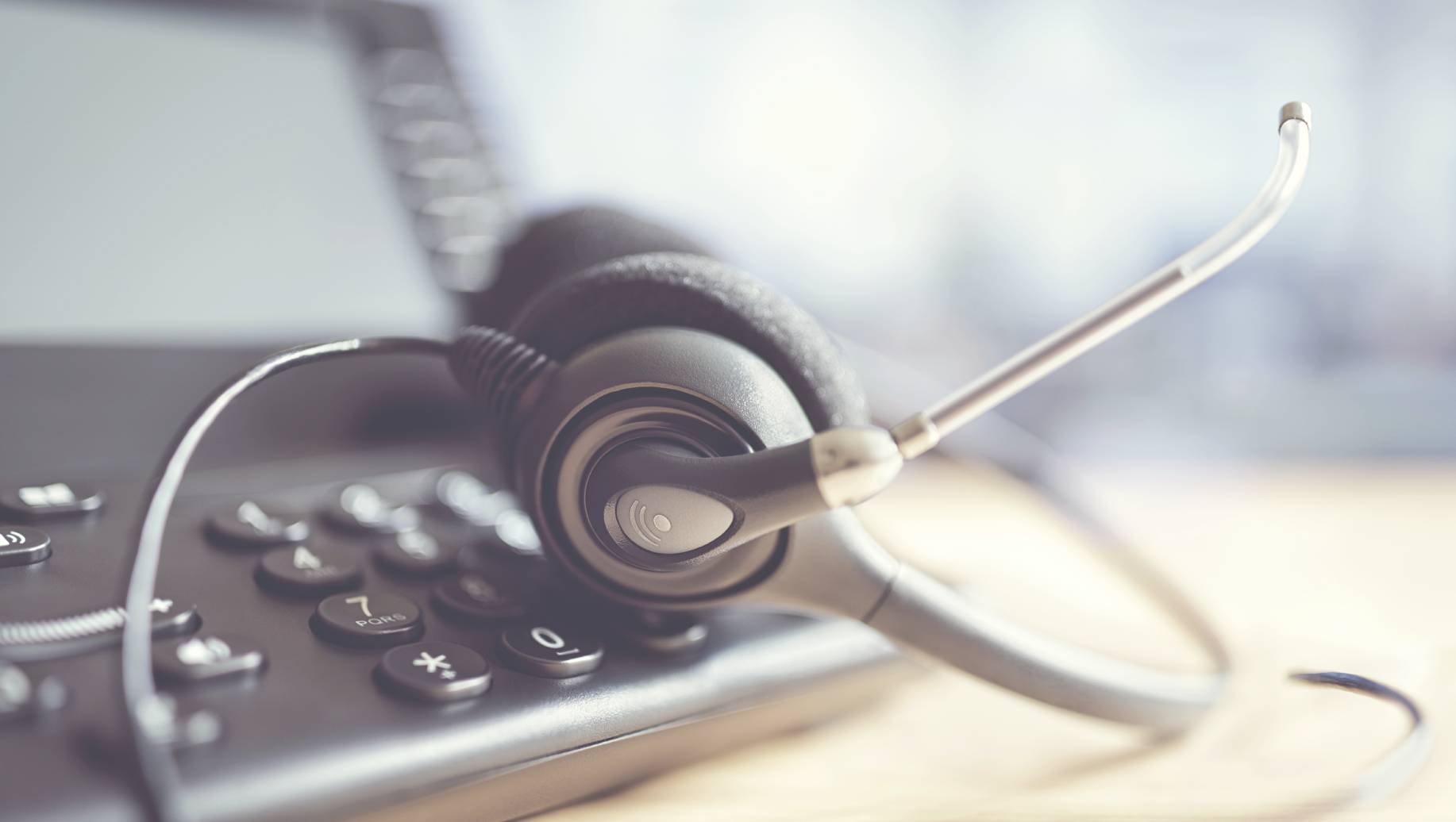 You've got a lot on your plate—between mining your books, managing referrals, building requotes, and so much more, it can be hard to find where to trim the fat so you can spend more time selling.
One area in which you may have some wiggle room is your process for working internet leads. The time and effort required to make the amount of prospecting calls required to convert leads at a high rate can often leave agents feeling bogged down and frustrated.
But with insurance telemarketing services, you can do more with less.
A telemarketing service handles your initial touchpoints with internet leads, making the initial prospecting calls and filtering out those that aren't the right fit (and passing along those that are ready to make a purchase soon). If you do it right, working with an insurance telemarketing service can help your operation run much more efficiently, without taking on a lot of hiring or business overhead.
In this article, we'll walk you through the basics of insurance telemarketing, how it might benefit you, and, if you decide to pursue it, how you can get started.
What is insurance telemarketing?
Insurance telemarketing is the process of selling an insurance product over the phone, whether through cold calling or warm calling.
Cold calls are unannounced, meaning they're made to people who might not know you're going to reach out, even if they've filled out an internet form somewhere already.
Warm calls are calls to potential customers who have expressed an interest in hearing more about a given product or service; they are typically follow-ups to an initial conversation.
An insurance telemarketing service is a third-party entity agents can work with to take on some of the burden of working internet leads. Insurance telemarketers work a predetermined set of initial touchpoints with internet leads on your behalf, turning them into insurance telemarketing leads, so you can focus more on selling and less on prospecting.
How can an insurance telemarketing service benefit insurance agencies?
The biggest benefit to agencies is more time. Insurance telemarketing services reach out to internet leads so that agents, or licensed sales professionals (LSPs), can focus time on leads that are likely to close.
LSPs who don't use an insurance telemarketing service work every lead themselves. Our data shows that internet leads typically need to be worked for a month before they close, making it incredibly hard for agents to do this at scale without hiring more LSPs.
Even worse, working internet leads yourself can be overwhelming and frustrating when some of those leads aren't interested in picking up the phone.
Insurance telemarketing services dial out to your internet leads to vet them and determine whether or not they are a good fit for the business you're trying to write, and if they have a high intent to purchase soon. LSPs also save time filtering through those leads where people have provided incorrect information, like fake email addresses or disconnected phone numbers.
By allowing a telemarketing service to handle the initial outreach and filtering of internet leads, you can have more meaningful conversations once those leads are passed on to you.
Is your agency a good fit for a telemarketing service?
Insurance telemarketing services are ideal for agencies that are understaffed and want to take on more volume without having to hire. But in reality, they can help any type of agency scale.
Your agency might not need a telemarketing service if:
You are nervous about not working every lead yourself. Working with a telemarketing service requires trust. You have to have confidence that the leads you're being handed are high quality, and that no good leads are slipping through the cracks. At EverQuote, we provide agencies full transparency into our vetting process, including daily and weekly recaps of everyone dialed, contacted, transferred, and returned, so there are no gaps in communication.
You aren't willing to adapt your current workflows. Receiving a lead that's been handed off from a telemarketing service to your agency will require a small adjustment in your current workflow, as well as a minor learning curve for your LSPs.
You have a massive in-house telemarketing team. If you're lucky enough to have a huge team of telemarketers with a proven track record of high success working with internet leads, then a telemarketing service is more an added bonus then a critical need.
If you do think you're ready to onboard an insurance telemarketing service so that your agents can focus more on selling, then the next step is finding a service that's the right fit for you.
EverQuote's Lead Connection Service: A High-quality Lead Generator You Can Trust
There are a lot of telemarketing services to choose from, but many are generalists that provide those services for a variety of businesses from different industries, which means they may not understand the details of the business you're trying to write. In addition, you'll likely have a harder time getting those services onboarded and seamlessly integrated into your sales process because they'll take longer to understand which leads are right for you and which aren't the best fit.
The best way to get the expected return on your investment is to choose a company that truly understands the business you're writing, like we do here at EverQuote. EverQuote's Lead Connection Service (LCS) extends the capabilities of your own office, supplementing your team with a best-in-class telemarketing team. All the leads we source for you have completed extensive internet forms signaling high intent.
When you work with EverQuote's Lead Connection Service (LCS), we make sure your LSPs are only having meaningful conversations that impact your bottom line. Plus, our service is much more inexpensive than hiring—depending on your business, you can work with us for as little $20 to $25 a day.
The Value Of Partnering With EverQuote
Aside from saving you time and knowing insurance sales inside and out, EverQuote stands out from the competition because:
We practice consistent, data-driven outreach. We call 90% of internet leads within the first minute after they fill out a form. We preach "speed to contact" to all of our agents, meaning time on your end is never lost.
We work leads for seven days to effectively determine whether or not they are warm enough to speak with an agent.
We pass you lukewarm leads, too. When we encounter good leads who just aren't ready to speak to an agent, we provide you their data so you can connect with them using top-of-funnel channels like email, snail mail, or text messages.
These three benefits combined allow your agency to cast a wider net and engage leads across more channels, therefore filling your pipeline and increasing the number of potential deals to close.
How can agencies get started with EverQuote?
If you're interested in learning more, reach out to us on our website or give us a call at 844-707-8800. We'll connect you with a sales representative who can answer any and all questions about our insurance telemarketing services, and provide you with a recommended program based on the nuances of your particular agency's needs and workflow. Your program will be based on:
Your agency's goals. Specifically, we'll dig into how aggressively you want to grow and your desired timeline.
Your current operations. We'll need to learn more about how your current staff and your methods for working internet leads.
From there, our team will be able to pinpoint which of our two programs is best for you:
Our Core package outfits your agency with a customer success manager and baseline telemarketing services to help you grow.
Designed for quick growth at scale, our Accelerated Growth package provides you with a business consultant and regular business reviews. During these business reviews, our team takes a granular look at the data behind your ideal leads, including details like time of day closed, locations, and more, so we can optimize your campaigns over time.
How does the service work after setup?
Once you're enrolled in one of our programs and we've completed initial onboarding, we start the process of finding and passing leads to your agents. Here's how it works:
We work through the entire workweek to provide leads—between 9:00 am and 5:00 pm, Monday to Friday.
We send you leads we think are ready for your agents to reach out to through the integration you've set up between EverQuote's Pro Dashboard and your lead management system. This integration ensures a seamless lead handoff between the insurance telemarketers and your agents.
We also send you leads as live calls when appropriate, through a routing phone number you've provided to us. When we have a warm lead on the phone, we ring that number. After a warm introduction with the call center, the customer goes live with your agent on the phone.
After that, all that's left for your agent to do is close the sale.
Partner With an Insurance Telemarketing Service That Actually Works
Stop wasting time chasing frustrating internet leads. Let EverQuote telemarketers take over the most time-consuming activity in your office. Agencies that work with us close up to 50% more leads and increase bind rates by up to 20%; we can help you do the same.
Get started with EverQuote telemarketing services today.