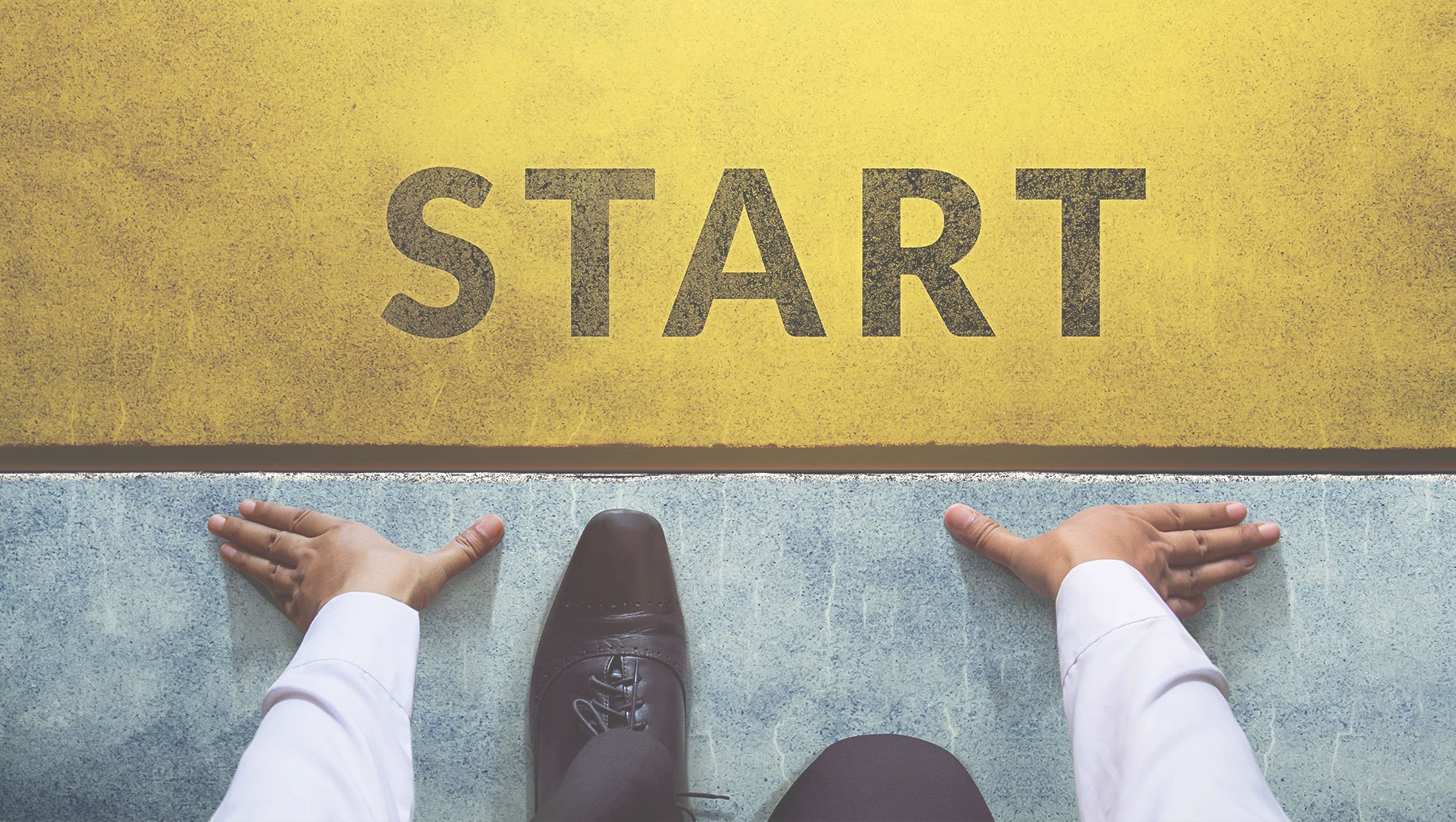 If you've just opened your agency's doors, you may be looking for insurance marketing ideas to help get your business off the ground. Once you start searching, you'll quickly discover there's no shortage of ideas out there—so many that it might seem overwhelming! We created this list with you in mind. These are seven easily implementable tasks and action items that can help you with insurance agency marketing as you choose between thousands of potential options.
1. Learn "The Golden Rule" of being an agent.
What do I consider the golden rule?
Your job is not to bind new business—it's to get invited to the wedding. (Tweet this!)
Let me explain. Many agents (especially new insurance agents) think of themselves solely as salespeople. But this mindset will limit your success; odds are it will never truly be fulfilling to you or make you more valuable to customers.
This concept is absolutely crucial—insurance is about much more than just selling products. Instead, agents need to start thinking in terms of relationships. Your focus as an agent (and therefore your mindset) should be on the value you can bring to the people you're trying to help. While this isn't technically an insurance marketing idea, it is an outlook crucial to your success. You need to become someone your customers trust and rely upon—so much so that they would invite you to their wedding (or their children's weddings). When people trust and rely on you as they do a family member or a friend, you'll find that your business will grow almost naturally.
2. Convince your consumers that insurance shouldn't be all about savings.
This is the "dark side" of insurance marketing: the idea of "savings" is everywhere, and you're going to have to know how to present it as an insurance agent.
Almost all salespeople emphasize savings over value. This is good for some things (after all, who doesn't love a deal!), but you need to explain to your prospective customers why cost isn't the best gauge of whether an insurance policy is the best fit for the consumer.
Why? Insurance is about protecting peoples' most precious assets—their health, their homes, their family members. If something happens they will want the promise of protection and care, not the cheapest rate. That means you need to educate and re-educate your prospects and clients on the difference between quality insurance products (like yours) vs. junk insurance. And if those people are frustrated about the price of your insurance, it's more than likely because you haven't done enough education.
How to do this? I suggest having true stories at the ready to share. What happens if you don't have insurance in this common scenario? What happens if you choose cheap insurance over quality insurance? Use real-life anecdotes to convey the importance of why price isn't the be-all-end-all of insurance shopping.
3. Solicit reviews of your agency.
Before a prospect walks through the "doors" of your agency online (figuratively speaking!), you need to make sure your virtual presence is welcoming to them. Why? Because 74% of US insurance buyers are searching for insurance online first!
When prospects type in your name online or find you through search, their first impression of you will often be formed by the reviews they find. So take control of what they see, and make sure there are plenty of good reviews front and center.
First, do an internet search of your name yourself and check out your reviews from sites like Yelp and Google. This will give you an idea of whether or not there are any reviews (good or bad) of your agency that you should address. You can then begin to add tools that make it easy for customers to leave reviews. For instance, leave a note asking for reviews on correspondence you send to customers, your agency website, your social media profiles, and more. Be specific in what you're looking for—"Leave a review" is not as effective as "Leave us a positive review on Yelp if we exceeded your expectations!"
4. Gather testimonials that share your client experience.
Reviews are good and helpful for people who are looking for agents, but you should also find ways to gather and share client testimonials.
So what's the difference in these insurance marketing tactics? Testimonials are typically longer, more narrative and written from the point of view of the customer sharing how you and your team were there for them when they needed help. Testimonials should be glowing reviews of your customers' experiences working with you, written by them. And they don't have to be written only—take every opportunity to use video to record and share testimonials as well.
Once you've created testimonials, add them to your business website and social media profiles like Facebook, Twitter, and more.
5. Have fun with your social media profiles.
One tip you may not have heard is to personalize your social media profiles so they stand out. Many agents have profiles, but they're often fairly boring and generic. If your agency is using social media, make it a "wow" experience for your audience by being more than just a name and a business. Here are a few tips based on successes I've had myself:
Become the "fun person." People go to social media to be entertained—your business profile should deliver. But be sure to keep it professional and lighthearted–no political rants, please!
Share what your agency does, both inside and outside the office. If you're involved with community events, organizations, or fundraisers, snap some pictures and share them with your audience.
Keep your tone positive. More often than not, we're dealing with heavy issues— people losing loved ones or their possessions– insurance is a serious topic. Social media can help lighten things up, giving you a way to share silly, joyous, or fun stuff. It shows your agency is not only there if someone needs you, but you're a great group of people to be around, too.
Introduce your staff! So often I see agency pages that focus solely on the owner, skipping over the team members who support you—and who your customers recognize and spend time with. Talk about them, too! You'll also get more content to share.
6. Use your website and social profiles to consistently provide value to your audience.
In addition to sharing the "personal" side of your agency, consider how you can provide value through tips, advice, how-to's, and other informational content. For example, if you have a blog on your agency website, you could do a weekly post of tips on a variety of topics related to insurance that your prospects and customers may find useful.
And you don't have to write about insurance-based topics only—I've seen successful posts about hobbies, seasonal activities, and even frugal tips for families. Just consider your ideal customer and put yourself in their shoes. What might they find interesting? What challenges are they having that you may be able to help with?
Keeping yourself connected to your clients and the world around you makes you a "real person" to both customers and prospects. They feel as if they know you even if they've only "met" you through your blog or Facebook page!
7. Fill up your pipelines with high-quality leads.
As a new agent, you may be tempted to save money on lead-purchasing. Buyer beware! Just as you need to educate your clients on the hazards of buying cheap (a.k.a. junk) insurance, you need to educate yourself about the hazards of purchasing inexpensive, low quality leads. Working with a partner like EverQuote for leads has incredible benefits that can boost your agency's sales. Here's what you miss out on by not working with us:
Strict quality standards on every single referral we send to our partner agents. Every auto lead, for example, must complete extensive form questions before being considered a viable prospect. EverQuote evaluates a number of criteria so that each lead gets sent to an agent who is the best match—for instance, the lead must match an agent's specific risk filters and reside in one of their targeted zip-codes; and the form must be submitted during the agent's designated available hours.
Limited distribution. With EverQuote leads, you never compete with more than two other agents. Competitors will often sell a lead to many different agents.
Leads in real-time. When you receive a lead from EverQuote, you can be assured the prospect requested a quote only seconds earlier. We never recycle our leads—period.
EverQuote partner agents report close rates significantly higher than conventional "internet leads."
Interested in a trial to see how EverQuote leads can boost your agency? Fill out this form to get started!