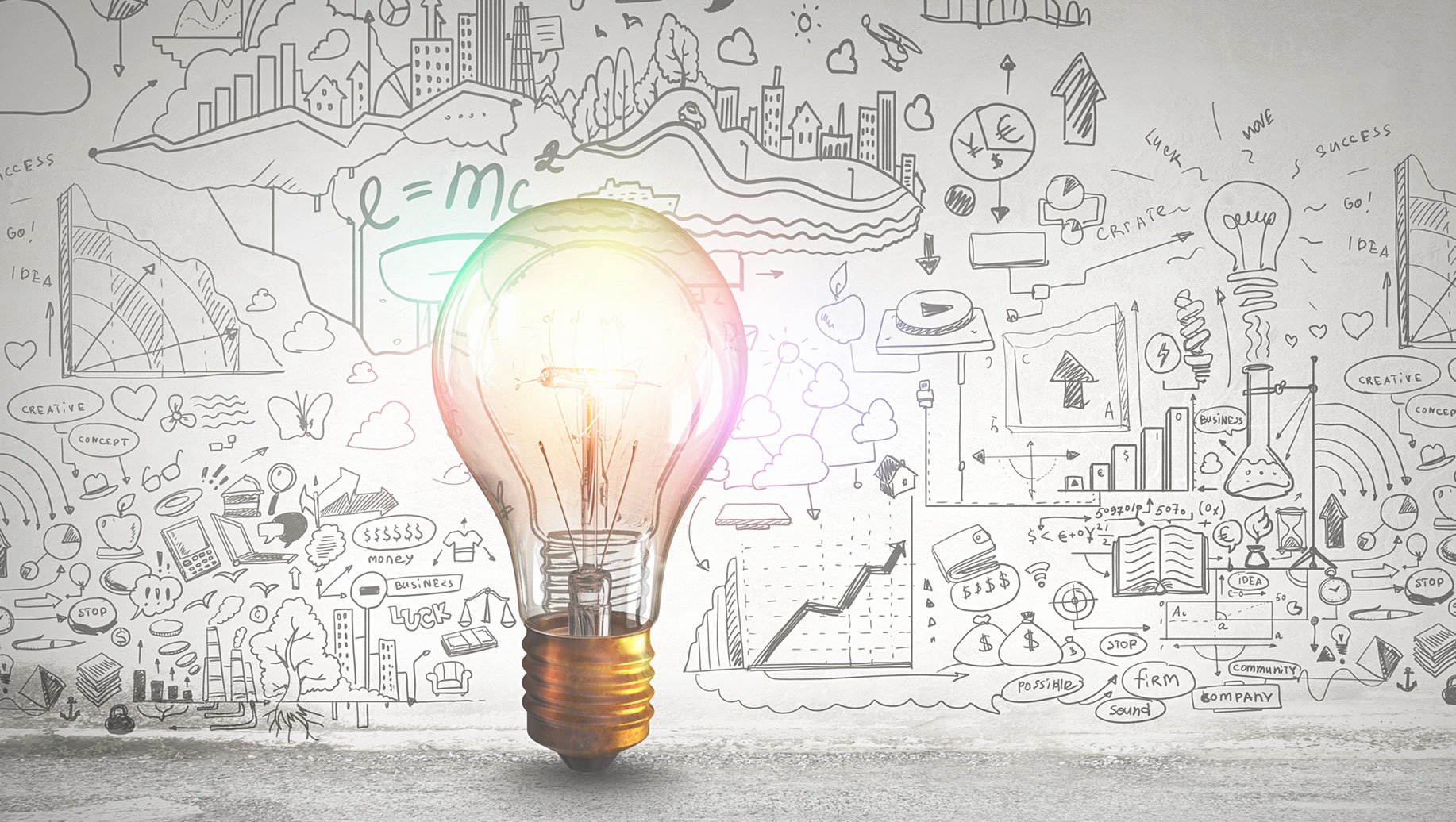 Great marketing is a necessary component for any successful business, insurance included. There's no shortage of marketing ideas for insurance agents on the internet. However, it takes more than just a little creativity and cleverness to start seeing results. Without strategic vision, concrete goals, and measurable data, marketing your business effectively will be a challenge.
But marketing advice often contains a plethora of contradictions—what works for one insurance agent won't work for another. With that in mind, we polled several agents and experts on our team about their top insurance marketing ideas—all of which have produced solid results. Take a look at their responses below and see which ones you can implement immediately! As long as you follow these steps for building an intelligent marketing strategy, you're headed on the right path for marketing success.
13 Foundational Marketing Ideas For Agents
1. Provide useful information for potential customers online.
"Do content marketing, including publishing useful blog posts about a certain topic, such as life insurance for special needs children. People search for that topic, find my post, and ask for additional help in determining the best policy for their needs. Most people start their search online so by keeping my content fresh and useful, it helps people learn and provides a new prospect for my company."
Chris Abrams, founder at Abrams Insurance Solutions
Follow @abramsinc
"Generate leads through search engine optimization (SEO). This option is perfect for any agent just starting off who has a small budget (and probably another day job). Creating content around the product you offer and getting interested people to come to your page for free is always a great thing. You are able to control the narrative in regard to how you obtain your customers' information and how you get them covered."
JC Matthews, Co-Founder at Simply Insurance
"Regardless of which type of insurance an agent is selling, learning SEO is the most worthwhile investment of your time and resources. People who search on Google have made the choice on their own (that's key—nobody enticed them to start searching) to research the product or service that you provide.
There will be prospects in all stages of the buying process, but a lot of them will be very motivated and ready to purchase. Even those who aren't ready to pull the trigger today may be very close to buying in the near future. You'll find yourself spending almost all your time working with highly qualified prospects who will result in dollars now and within 30 days versus prospects who are just curious.
The second part of why SEO is so invaluable is because the leads are free! Once you've done the work, Google will organically display your listing(s) in its search results. Every click you get will cost you nothing. Almost every business has to manage the key metric that is Customer Acquisition Cost. With SEO having a zero for this figure, it's powerful beyond belief because it allows you to focus your dollars on so many other things."
Anthony Martin, Owner & CEO at Choice Mutual
Follow @choice_mutual
"I do a lot of work with Medicare insurance policies, and there are big changes coming to some of these plans in 2020. By posting about those changes in detail early, when they were first announced, I am getting a lot of traffic to my website that is in turn generating inquiries."
Adam M. Hyers, President of Hyers and Associates Insurance Agency
Follow @Insureman411
"Market online using informational articles to help people answer their life insurance questions. Online marketing works well because publishing content establishes you as the authority on the subject matter, and the more serious prospects will preferentially want to work with you to help solve their life insurance needs."
David Duford, Final Expense Agent Mentor LLC at BuyLifeInsuranceForBurial.com
"It won't be easy, but the dividends to building an organic search presence will pay back in free, ongoing, warm leads coming to you for help. Studies show that an ever-increasing percentage of consumers prefer to research insurance online before talking to an agent. Get a slice of that pie."
Ty Stewart, Founder at Simple Life Insure

2. Stay in touch with your client base.
"I send birthday cards and welcome cards. I also keep in touch using emails that contain useful information on financial planning, long-term care, annual policy reviews, and other topics. This works because I keep my name in front of them for when an insurance or financial need comes up."
Chris Abrams, founder at Abrams Insurance Solutions
3. Invest in a decent CRM.
"Even the best agents don't close 100% of their leads because there are always going to be people that are not ready yet. Having a CRM that automatically emails past leads and reminds agents to make occasional calls can make a huge difference in business. I have received dozens (possibly into the hundreds now) of sales from past leads who contacted me from an automated CRM email months after I got the original lead."
Larry C. Medcalf, MedCard & Medcalf Advisors Inc.
4. Articulate what differentiates you from the pack.
"Agents need an articulated value proposition stating who they are, what they stand for, what approach they take, and what makes them unique. This value proposition should be used consistently on their websites, LinkedIn profiles, collateral material, and other social properties with a clear ask—this is who I am, this is what I offer and this is what I want to do: earn your business."
Perri Richman, Innovator and founder of Brand You: A Behavior-Based Personal Leader Branding Methodology
5. Use direct mail to find new prospects.
"Direct-mailing a list of new prospects works because it identifies people with a basic level of interest in the product I'm selling, which makes them more likely to agree to an appointment to discuss further."
David Duford, Final Expense Agent Mentor LLC at BuyLifeInsuranceForBurial.com
6. Cross-sell your existing clients.
"Contact clients who already have a life insurance policy with you to increase coverage or sell a new product policy. Reviewing appointments with your current clients works great because it's easier to sell someone who already knows, likes, and trusts you."
David Duford, Final Expense Agent Mentor LLC at BuyLifeInsuranceForBurial.com
7. Find a niche.
"Find out what insurance you are good at selling and then market, market, market! Finding a niche will help you become an expert, and you'll understand what customers want—and, more importantly, need. Plus, price won't be an issue when you educate customers.
Then, build a website using the keyword or niche in the URL, name of the website, and content. You will get noticed by Google as the expert in your particular niche or market. Detailed website posts and articles on your area of expertise will make your website relevant to search engines when people are searching for your topic.
Finding one or two niches in the insurance industry that you can focus on will in turn lead you to the watering hole for those customers."
John Espenschied, Agency Principal at Insurance Brokers Group
8. Concentrate on a few prospects at a time.
"Rather than playing the numbers game, blanketing a large number of mortgage companies and hoping that some stick, we've implemented a plan to concentrate on just a few at a time. This allows us to become hyper-focused and form real relationships with them, which can pay off in spades.
Similar to other referral-centric industries, developing a pseudo-partnership with other companies can have exponential payoffs for an insurance agency. I've found this approach not only results in a much longer lasting relationship, but the loan officers and processors we work with begin to really buy in to our processes, culture, ethics, and so on. This gives them an enhanced level of exposure to our services, similarly to their clients, and they understand why it's in their best interest for their clients to work with us."
Brent Thurman, President at Keystone Insurance
9. Purchase live transfer leads.
"This is a great option because you get to see your marketing dollars in action immediately, 100% of the time. You are no longer hoping the leads you are paying for will get you on the phone with interested customers; you know for sure before the call is transferred to you that they will be interested. You also get the benefit of around 80% less prospecting, and you can focus much more on conversions."
JC Matthews, Co-Founder at Simply Insurance
10. Research your target market.
Some of the best insurance marketing ideas for some agents can also be some of the worst depending on who you're marketing to and where your marketing takes place. (Tweet this!) Radio ads and billboards could yield impressive results in a densely populated area, but try these methods in a rural area in North Dakota and you won't get the same results. Similarly, sponsoring local events or sports teams could be a great way to generate leads if you're in the right area—but if your target market doesn't attend these types of gatherings, your marketing budget is probably better spent elsewhere.
Before implementing any new marketing idea, it's absolutely crucial that you truly pay attention to your audience. Really get to know them. Understand who you're speaking to, what questions they commonly need answered, and what language they use. Collect data on their demographics and geographic location. From there, begin to think like your target market—know what they do and don't like, then meet them halfway.
11. Set measurable goals.
You won't know if you're growing your business, binding more policies, or improving your ROI unless you benchmark where you are right now and then set SMART goals as to where you'd like to be (both short-term and in the long run). How many new prospects do you hope to gain after 90 days? How many do you think you'll quote? And how many new policies do you expect? If you're looking for some tips on this topic, you can check out this joint webinar we hosted with agent Ryan Chao: "Know Your Numbers: Creating an Effective Marketing Plan for Your Agency."
12. Track your results.
Marketing is scientific. Yes, there's creativity involved, but there needs to be data to determine whether a campaign is working or not. Pay attention to your audience, gain a thorough understanding of marketing goals, and then measure, test, and track relevant data. (Tracking is often the forgotten step for many insurance agents.)
So, how do you track your results? For existing campaigns, analyze which sources are generating the most leads. This provides an idea of where to invest more time and money, when to adjust or cut something that isn't working, and helps identify new opportunities. Reviewing your data analytics also allows you to compare ROI over time, especially in terms of revenue and customer retention.
Gathering this data could be as simple as using a promo code to track the prospects attached to a particular ROI of a marketing campaign. For example, use code RADIO123 in your radio ad and SOCIAL456 for promotions run on social media to differentiate between the two and figure out which is yielding the most results. Methods don't need to be complicated, but tracking results is a must for any marketing initiative.
13. Do what's best for your agency.
There's no magic formula to marketing success, but a solid foundation will allow you to experiment without playing a guessing game. Another marketing idea successful agents employ: strategizing with a marketing partner who can provide them with high-intent, real-time leads. At EverQuote, our Customer Success team will work with you to identify your ideal customers and what goals you would like to reach, and then together we can track and review your results. For an agent looking to grow your book of business, this is a foundational marketing strategy you can't miss out on.
If you're wondering how to find quality leads that are 100% originally sourced, our experts can help. We'd love to answer your questions, talk to you about how we source our leads, and work together to build a game plan that will set you up to win. Contact us today, and let's get started.
Take, for example, an agent who had been using EverQuote to find qualified prospects. After digging into the consumer behavior data of his ideal prospects, this agent discovered that they were typically shopping for insurance between 5 and 7 p.m. With that information, he created a plan to market to those customers via email and social media between 3-4 p.m. This put him top-of-mind immediately before those peak insurance shopping hours, which meant he was the last relevant business his target customers saw before beginning their search. Had he not known that information, he would've missed out on the opportunity.
What are your top marketing ideas for insurance agents?
These insurance marketing ideas certainly aren't a comprehensive list. We'd love to know what insurance marketing ideas have given you the most ROI—we might even add your suggestion to an upcoming article with more tips. Just leave a comment below!