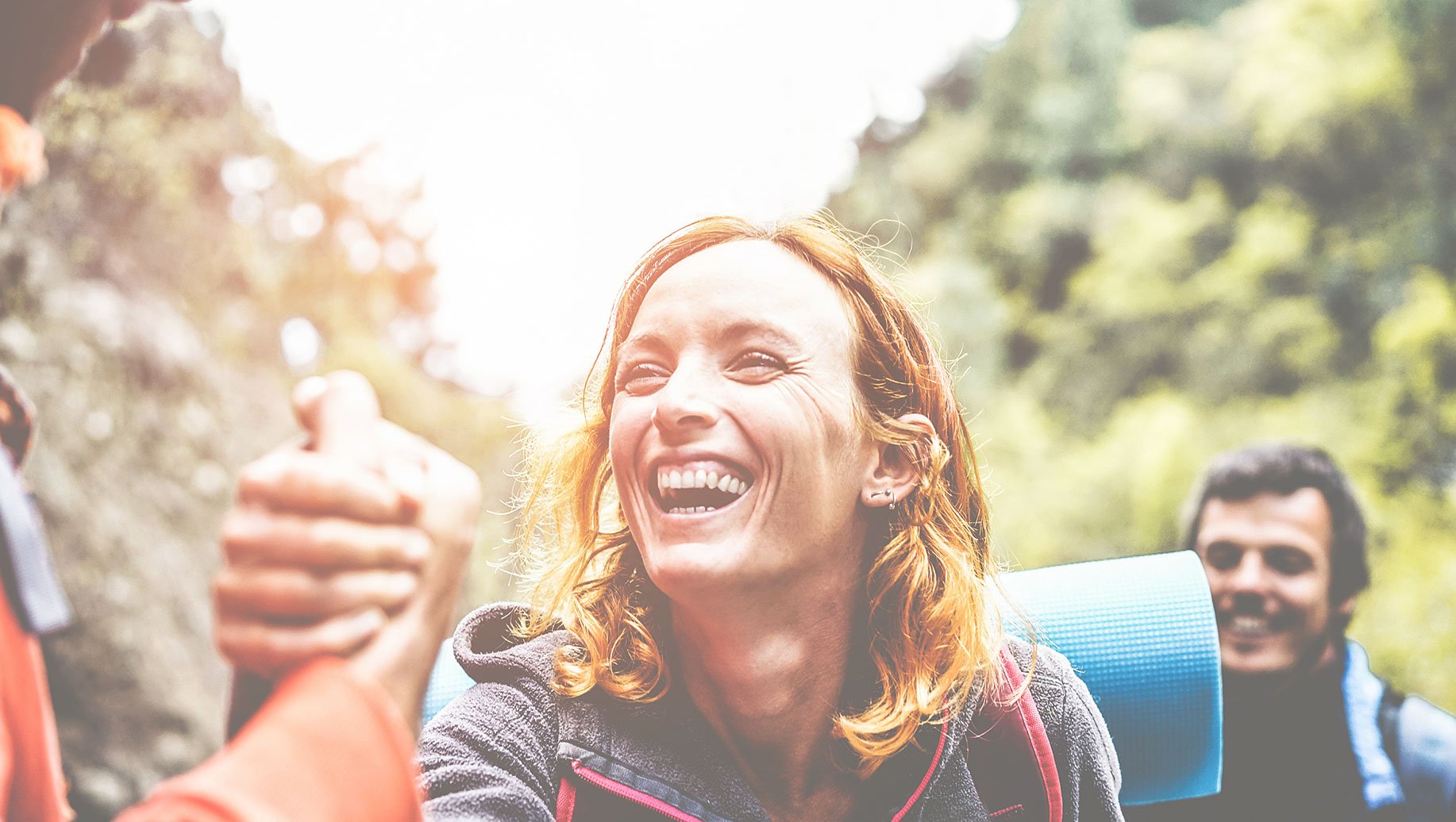 Do you know how many customers you lose each year? And how that number compares to your peers?
One source says the insurance industry average retention rate is 84%—which means (on average) about eight out of ten customers of an agency will stay each year. But what about those two (technically, 1.6) people who leave? Is your agency doing everything possible to retain them, and best the 84% statistic?
In the past, we've suggested some very concrete things you can do to improve customer retention in the insurance industry—you can read that entire article here—but today, we're taking a slightly different perspective.
If you want to improve your average retention rate in 2020 and beyond, you need to focus on one skill that many agencies, interestingly enough, don't ever consider: empathy. (Tweet this!)
Make empathy your agency's cornerstone.
Take a look around and you'll see insurance options and choices everywhere. Consumers have endless choices, and they're typically looking for the least expensive option to fit their needs.
While this type of price shopping may initially put your agency at a disadvantage, consider that most of these "bargain" agencies do little—if anything—in the way of showing they are human. They eschew the agent experience in favor of having the customer experience almost entirely online. If a customer has an issue they are forced to engage with a chatbot or dial into a call center to speak with an anonymous customer service representative. Eventually, this lack of true human engagement catches up with them. That's where empathy comes in.
An Example From My Own Experience With Insurance Companies
I previously purchased insurance from a company that never once reached out to me after I signed the policy. When it came time to renew my policy with them, I didn't—instead, I chose a different company because it was easy to hop online and find a cheaper competitor. Again, no one from my new agency has contacted me. The service is fine—but next time my policy is due for renewal, I'll probably look elsewhere again. Knowing my agency doesn't really care about me makes it easy to leave.
My own anecdote is the same story we hear at EverQuote time and time again. Agencies that focus on a personalized approach—treating their current clients and prospects as humans who matter to their company's success—not only beat the insurance industry average retention rate, they make customers for life who tell their friends about the kind of service they receive. And as we enter a new year, there's no better time to begin to incorporate this change.
How do you put empathy into practice? Here are a few things to try.
1. Schedule checkpoints with your customers.
Agents and producers are continually busy, but you shouldn't be too busy to show that service doesn't stop once you've closed a deal. Set up a schedule for checkpoints with your customers; regular interaction (maybe every six to eight weeks) is a sustainable way to make sure you stay front of mind with them. This type of engagement places a spotlight on you amongst competitors if they do decide to start "shopping around." Just knowing your agency is full of people who care about them puts you ahead.
2. Use automation to save time.
Right now, your agency is likely using automation tools to save time and effort. Why not utilize that same idea to keep in touch with your clients and prospects?
Automation may seem impersonal, but it doesn't have to be. Simply automating how you contact people in your book of business—how frequently you check in with them, when you schedule meetings to go over their coverage, etc.—is a great way to save time. Just make sure that even if you're using automated touchpoints, you're still circling back to personalized service.
Make templates for texts, emails, or hard-copy mailings (holiday cards, birthday notes, etc.) and then customize a note inside of them. Think outside the box when it comes to your methods of client contact.
3. Make sure you have a cadence in place.
Insurance is fast-paced, and it's easy to get burned out if you're constantly running in every direction to work leads, stay in touch, find new avenues for business, etc. If you have a cadence down for contacting your prospects and customers, providing a personalized touch is much easier. You know exactly which steps to take and when to take them, which means you can build extra "touches" into your systems.
And if you don't have a proven cadence in place, check out this download:

Can you measure the results of empathy?
While we have yet to come across an "empath-o-meter," you can go back to the numbers you do have to measure whether your efforts are working: the average retention rate for customers in the insurance agency and your own unique customer retention rate. (You can see how to determine KPIs like the insurance retention rate formula in this article.)
Use those two numbers to benchmark where you are right now. Hopefully, you're beating the average, but if you aren't—why not? What are you doing (or not doing) to improve your results? What can you implement today?
You don't have anything to lose by implementing a mindset of empathy in your agency.
When you treat people like people—the way you'd want to be treated—the potential impact can be significant. You may have to spend a little extra time upfront to implement personal service, but the results will pay dividends in retaining the clients you already have.