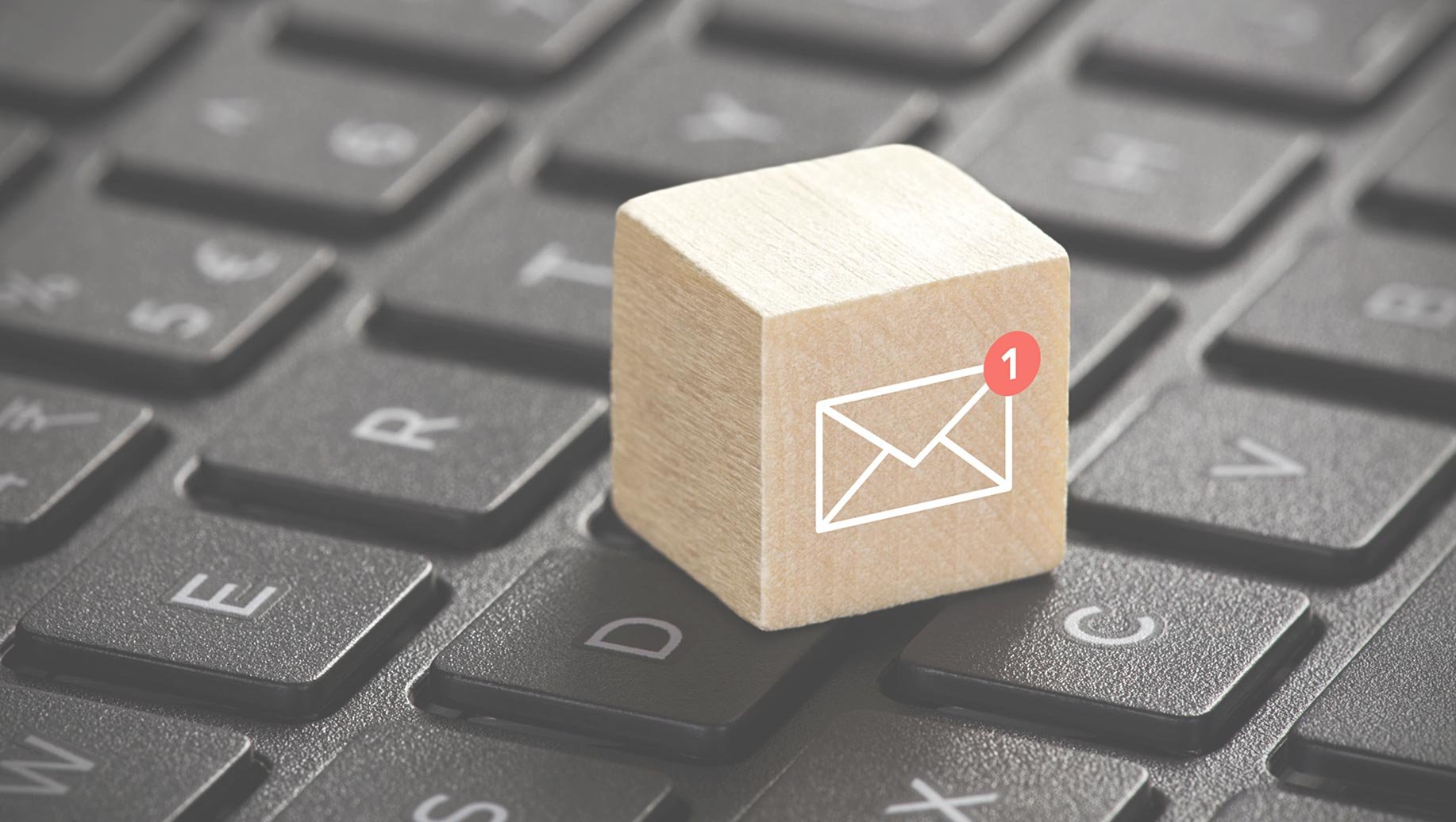 When was the last time you checked your email? Chances are, it's not been too long—one study shows that 82% of people check their email at least daily (with 11% checking more than 15 times a day!)
Even more importantly, research shows that every $1 businesses spend on email marketing generates, on average, $38 in revenue, and that the average ROI of an email is significantly higher than any other marketing channel. (To give you an idea, the next best channel—direct mail—generates about $12.50 for every $1 spent.)
Your prospects are checking, connecting, and buying products through their email, so it's worthwhile to craft an effective insurance email campaign. (Tweet this!) And if you're currently not using insurance email marketing campaigns at all to grow your business, now is a great time to start! (It's not as hard as you think.) In this article we'll share the reasons why you should be using email templates, and give you a free one to get started.
Why use templates for insurance email marketing?
The stat above shows how frequently people check their emails in normal times, but in the midst of the current global pandemic (when people are even more reliant on email and the internet) , we can assume that number has increased. Similarly, COVID-19 has transformed the way insurance agencies must do business.
Now, with virtually no face-to-face contact, it's even more crucial to consider the ways in which you communicate with potential customers. In addition to calling, you should also be emailing and text messaging if possible. You can optimize your insurance email campaigns by using proven templates. Why use a template?
It's quick. Create insurance email campaign templates once and you're done. It's that easy—just copy and paste your templates (and customize as needed) for all your customers.
It saves time. You don't have to reinvent the wheel (er, rewrite the email) every time you need to send a quote or other type of correspondence to a prospect or customer.
It's consistent. Using templates in your auto, P&C, and life insurance email marketing ensures you and your producers are using uniform language and representing your brand the way you want it to be represented.
It's scalable. Again, just plug and play for each and every single quote or correspondence type you need to send.
Using Lead Management Systems For Your Email Marketing
One of the easiest ways to make sure you're sending emails consistently and following best practices is to use a lead management system (LMS) in tandem with your marketing. You should use your LMS not just for the initial emails, but for follow-ups as well. A lead management system takes incoming leads and qualifies, analyzes, and nurtures them so that they can be converted into new business opportunities. In a typical sales process, leads from multiple channels enter your lead management system, and the sales-ready leads are converted into deals. Lead management software helps ensure proper follow-up for your leads so they can move through the sales pipeline. With a lead management platform in place you can make the most of prospects who are interested in your product or service.
Many carriers have a proprietary LMS, but if you don't have an LMS and are in the market for one, be sure to get demos to see them in action. Some well-known lead management systems include DYL, Ricochet, and Blitz. Whatever you choose, we recommend getting an LMS that has the capability for drip campaigns, so that, once templated and calendared out, they can automatically send without you prompting.
However, email templates are only fantastic if you use a process. If they are sporadic, or not sent consistently on the same day, you'll likely see limited or no results because your campaigns aren't set up according to best practices. If you have a thorough email marketing process, good tools to implement your process, and you stick to it consistently over time, success will come.
Note: Be cognizant of local laws when sending any emails or text messages. In some states, you can only market for a certain number of days; in others, email and text messaging are not allowed.
Free Templates To Use In Your Marketing
With that in mind, we thought you might appreciate seeing real email templates used by some of the top P&C agents in the country. The below email templates are for sending a quote—you can use and modify them for your own customers. Just be sure that when you use them, you're customizing the fields to fit your agency and your audience.
Day 1 Email
Subject: [Carrier Name] Insurance Quote [Premium Amount]/month
Hi [First Name],
I received information that you are interested in an auto insurance quote for your [Year & Vehicle]. With the information you've provided, I was able to run you a competitive quote. I'll give you a call on the phone number you've provided me with to discuss these prices later today. The quote includes the following prices and discounts:
Monthly Insurance Payment
[$ monthly premium amount] Per Month*
*This price includes the cost of renter's insurance, which is giving you a MULTIPLE LINE DISCOUNT on your Auto Insurance Quote.
** These coverage levels can easily be increased or decreased at your request.
The coverages quoted are:
[Year & Vehicle]
Bodily Injury Liability – [$50k / $100k]
Property Damage Liability – [$50k]
Comprehensive Deductibles – [$500]
Collision Deductible – [$500]
Medical Payments – [$5k] (Optional)
Uninsured Motorist – [$25k / $25k] (Optional)
Emergency Roadside Coverage – [INCLUDED] (Optional)
Rental Vehicle Reimbursement – [80% per day up to $1,000] – INCLUDED (Optional)
Renters
Personal Property – [$25,000]
Personal Liability – [$100,000]
Deductible – [$500]
The renter's insurance mentioned above covers [$25,000] of personal belongings inside your home in the event of a fire, robbery, or vandalism. Your "personal belongings" include furniture, clothing, electronics, etc.
Thank you for your time and please let me know if you have any other questions!
Sincerely,
[Your Name]
Day 21 Follow-Up Email
Subject: Re: Your Coverage from [Name]
Hey [Name],
We still have a great quote we'd like to share with you. I wanted to connect and see if we could talk. We want to find the best coverage for you and your family, and make sure you've got what you need.
Thanks,
[Agent Name]
Consumers may be more receptive to your messaging if you're persistent and reach out past the usual time frame, which tends to be 30 days. They could be overwhelmed by all the messages they're receiving. But when everyone else drops off with their messaging—and you're still in contact with them—you break through the noise. Send emails as late as you are allowed to (typically, 90 days is the maximum for email marketing).
Day 60 Follow-Up Email
Subject: Re: Your Coverage from [Name]
Hey [Name],
We saw you requested a quote.
We'd love to chat with you about it and see if there are additional discounts available; we can help you find a price that fits your needs.
You can email me back (just hit reply) or call me at [phone number] anytime.
Thanks,
[Agent Name]
How do you know these templates and email marketing will work?
This is a great question—using a template doesn't matter if the template doesn't work. We know the template above works because, at EverQuote, we've seen the results from agents who follow these processes. When used consistently, templates like the one above are boons for your agents' and producers' productivity.
And the best news? We have seven more templates for home, life, and auto insurance you can access for free! They'll save you money, promote consistent messaging, and, most importantly, help you use email marketing to its full potential so you can bind more policies. Just click the image below to get started.