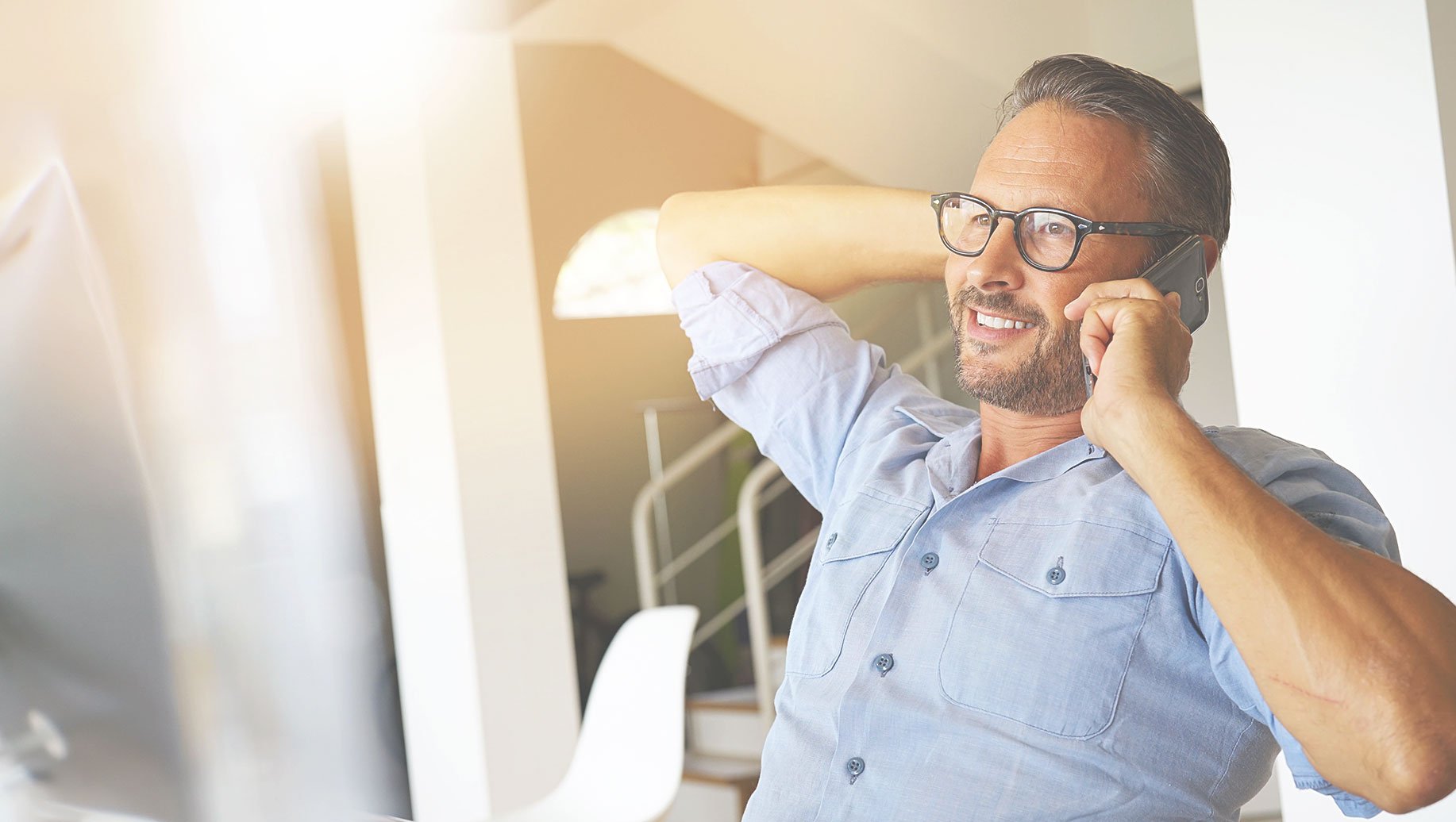 If you're in the insurance industry and you haven't yet read "The growth engine: Superior customer experience in insurance," you're missing out. Published in 2016 but still very relevant today, this McKinsey & Company report delves into the details of how insurers can build a top-notch customer service experience. The biggest takeaway for me was this:
Be holistic about the insurance customer experience your agency provides—for both existing customers and prospects. (Tweet this!)
So what does that mean exactly? Keep reading and I'll explain.
The Problem With The Status Quo
This quote from the report sums up the problem with how many agencies do business currently:
"A typical insurance carrier today delivers customer experiences via separate functions (marketing, distribution, underwriting, claims), using a website, sales call center, service department, and so on, most managed by different executives with different goals and metrics. This structure may have its purposes, but it overlooks the fact that from the customer perspective, the experience is often a single journey."
It goes on to say this:
"Many insurers look at each customer touchpoint, from visiting the website to calling an agent, as a discrete event. But customers see those events as steps in a single journey to meet an important need, such as protecting themselves and their families or recovering from an accident."
So, what does it mean to "be holistic" about the customer experience in the insurance industry?
Think of all the people and steps involved in the functions named above. In total, a customer may deal with all the following people and processes throughout their buying journey:
Websites
Call centers
Different departments
Phone calls
Emails
Texts
In-person visit
It's not a bad thing to have all these wheels spinning at once, but as agents we need to think through whether or not all these processes are actually helpful to the customer. Let's put ourselves in their shoes—would they prefer to be served in a different way?
We need to look at the total customer experience we offer—from the time we get a prospect's name to the value we're bringing them 5, 10, and hopefully more years down the road.


Six Quick Tips To Help You Optimize Your Customer Experience
Take a look at exactly what you're doing right now and establish a baseline for processes and procedures at your office. Do things seem to be working? What do your analytics say about your success rate with prospects?
List out the things that might be confusing from your potential customers' perspective. Is there anything you can streamline in your communication? Do you make it easy for them to communicate back to you, without bombarding them with options?
Take action immediately on things you can improve. You don't have to revolutionize every process, but you can identify simple-to-implement changes and do a couple things per day or per week that will vastly improve your customer experience. Something like using email scripts and templates instead of one-off emails (which are usually riddled with typos) is an easy improvement you can do today.
Be kind. Are you and your staff courteous on every single call? (This is a huge one!) If you're not outstanding in this area, your customers and prospects will notice—and may choose to look elsewhere for insurance. Go above and beyond – don't give potential customers a reason not to work with you.
Master the claims experience. How quickly and transparently does your team handle this process? How can you make it a little easier for your already-stressed customers?
What is your follow-up with existing customers? In addition to trying to cross-sell, make sure you've established relationships with them. Things like showing the value you can add, personalizing their experience, being proactive about renewals, and recognizing their anniversary with your agency can help build rapport. You can read more about how to do this well in our article, 12 Customer Retention Strategies In The Insurance Industry.
Obviously, there's a lot more I didn't cover about managing the customer experience in the insurance industry. Hopefully, though, this gave you some food for thought about what you can do to make sure you're providing an overall experience that wows your prospects and customers.
When agents make it easy for their prospects to become customers, and then keep on making it easy—and pleasant!—to remain customers, they shine.