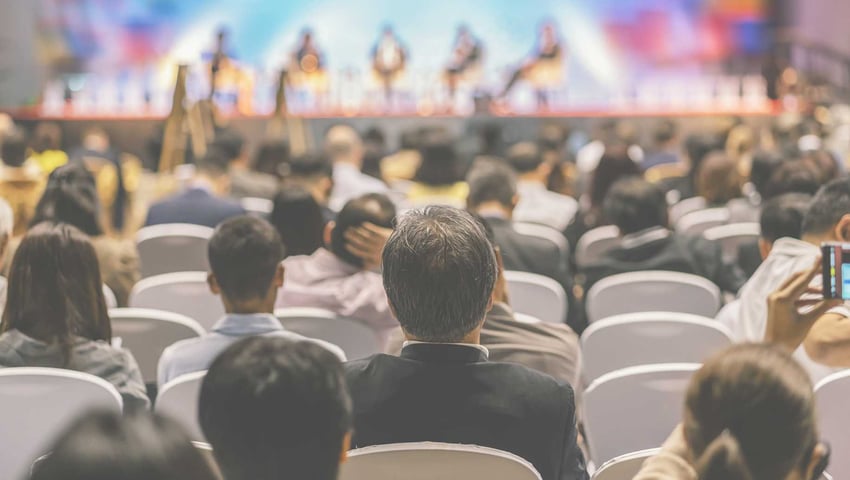 As you look toward professional development in the new year, you may be wondering which insurance conferences you should attend. We've surveyed our team for the conferences and events they find most helpful, and rounded up their answers below. Take a look at their suggestions and mark your calendars for the insurance conferences you'll attend in 2022.
4 Top Insurance Conferences In 2022 (+ some to look for in 2023)
Who It's For: Top-performing Allstate agents (by invitation only)
When & Where: September 26–28, 2022 in Las Vegas, Nevada | Aria Resort and Casino
Cost: N/A

This three-day, invite-only conference is for top-performing Allstate agents across the U.S. There will be opportunities to network, a vendor hall, presentations, panels, and more. You'll learn a little bit of everything, from daily best practices to tips on improving team productivity and more. Take a peek at the conference agenda here.
2. BIND: Fall Forum 2022 presented by EverQuote
Who It's For: Insurance agents and agency owners focused on growth across all carriers
When & Where: Thursday, October 27, 2022 from 12 p.m. to 3 p.m. EST | Held Virtually
Cost: Free—Register here
Attendees of EverQuote's virtual conference, BIND: Fall Forum 2022, will hear and learn from knowledgeable insurance professionals, insightful speakers (including top agents like Sara Labratten and trainers like Role Play at the Olson Agency), and EverQuote customers and partners. Our finalized agenda and registration page are now live—be sure to save the date on your calendar!
Who It's For: Farmers agents and agency owners focused on growth
When & Where: October 19–21, 2022, in Reno, Nevada | Grand Sierra Resort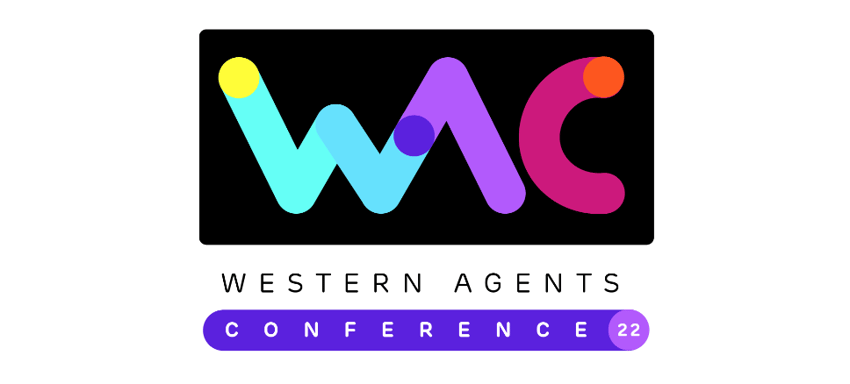 Farmers West Territory district will host a three-day conference for California, Oregon, Washington, and Nevada agents. This year's theme is Expanding Our Possibilities; the resources and advice you'll find here can help you reach greater heights of success. The agenda features agent panels, agent-led workshops, updates from Farmers executives, a vendor expo, and networking events. You can take a look at the entire conference agenda here.
Who It's For: State Farm agents and agency owners
When & Where: November 9–11, 2022 in New Orleans | Hotel Indigo
Cost: $375

Agents Training Seminar (ATS) is a national not-for-profit organization whose mission is to create avenues of awareness, networking and mentoring for African-American State Farm insurance agents, and to foster the exchange of best practices in sales, marketing, professional development, and business strategies through annual training seminars. You can view the agenda for the seminar here.
Insurance Conferences In 2023
Who It's For: Agency owners focused on growth
When & Where: Upcoming dates and location to be determined

The Agency Sales Academy insurance conference features top agents and industry experts in business growth. Insurance agency owners who attend will leave with specific systems and processes they can implement to grow their agencies. You'll learn everything from daily best practices to tips on improving team productivity.
Who It's For: Agency owners and staff
When & Where: September 6–8, 2023 in Las Vegas | Venetian & Palazzo Resort

The Craig Wiggins Coaching live event is one of our most-recommended sales-focused insurance conferences annually. Wiggins built one of the largest agencies in the country, with four locations in two states and over $35,000,000 in annual premiums from scratch. His slate of speakers will teach you everything you need to know about successful selling, and even provide hands-on sales training. You can also join CWC events virtually on your own schedule—learn more here.
Who It's For: Insurance agency owners
When & Where: September, 2023 in Las Vegas
Cost: $500 to $1,500 (depending on ticket)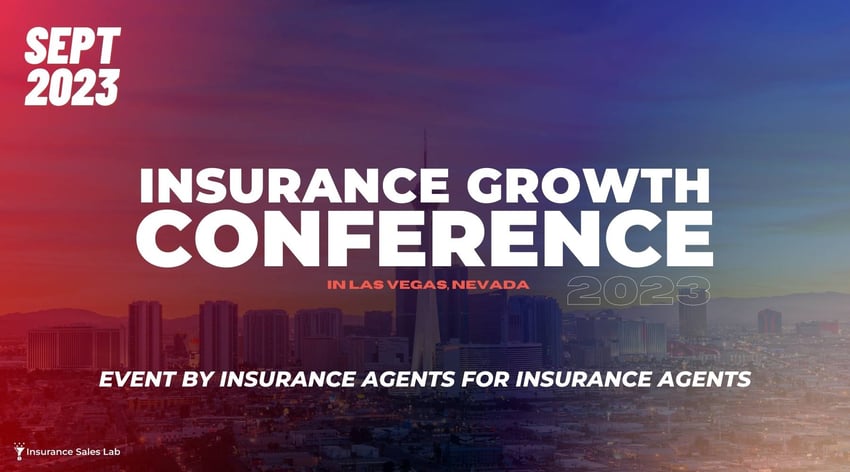 This conference is focused on growth-minded insurance agents – and is ideal for agency owners whose goal is to train their teams to be able to write $100,000+ in P&C premium every month. The conference will feature 2-days of top notch speakers (the final line-up will be announced in 2023) –including successful agents and trainers from across the insurance industry. Attendees will learn how to attract and hire top producers, how to pay staff in a way that maximizes their earning potential and allows you to remain profitable every month, how to close new business (via internet leads and referrals) even if your rates are not competitive, and much more. Attendees will also learn from the Top 1% agents on the topics they specialize in – Life Insurance, Direct Mail, Lead Automation, Client Onboarding, Referrals From Loan Officers, Client Retention, and more! You'll also be able to network with 500 other agency owners who are experiencing the same challenges as you are and have overcome the same obstacles.
Who It's For: Insurance carriers and agents, industry consultants
When & Where: June 5–7, 2023 in San Francisco

This innovative, industry-leading conference focuses on showcasing the best aspects of the digital future of insurance. It features industry disruptors as keynote speakers, professionals who are leading the way with digital strategy, and visionaries who are building the future of the industry. It is the largest technology conference geared toward the insurance industry.
9. Regional Conferences
Who They're For: Insurance agency owners, agents, producers, and teams across all regions
When & Where: Dates and locations vary, but there is likely one near you!
Many carriers have regional insurance conferences in 2023 planned. These conferences often provide a think-tank type of environment that allows you to hear from agents in your area about the following:
What is working well for them and what isn't
Marketing and sales training and best practices
Incentivizing producers
Technology and tools they've implemented
Regional conferences are recommended, especially if your team can't attend larger insurance conferences in 2022 or 2023.
Why Attend An Insurance Conference? 6 Reasons
Professional development events help your team—and your agency—grow. Events are an excellent way to learn from many different agents, leaders, and more. You'll inevitably return from a conference energized, with new ideas and practices to try.
Conferences provide a plentiful supply of networking opportunities. Meeting attendees from across the country and beyond can open the door to new relationships. Be proactive, put yourself out there and get in front of as many new people as possible.
You'll get to experience a new city. Conferences are held year-round in different cities. You can explore new destinations and enjoy some leisure time after or before an event.
Conferences are a good way to invest in your business. You may not be able to bring everyone on your team, but even footing the bill for one or two team members to attend is a good investment because everyone will benefit from their shared knowledge.
If you interact, learn, and network, your ROI will be significant. Yes, you'll incur an upfront cost to attend, but lots of what you learn can be applied almost immediately. But you have to listen to keynotes and take full advantage of every opportunity to learn while you're there. Be as involved as possible!
Add Conferences Into Your Budget

Many agents have told us that they see an ROI almost immediately after returning from a conference. Implementing new ideas, methods, and practices is a great way to build a business. And if you plan ahead, you can save on upfront expenses. Most conferences have a discounted early bird rate or a lower group rate. Being one of the first to register can be more cost-effective.
Attending an insurance conference? Come visit the EverQuote team!
We're happy to be meeting again in person at many upcoming insurance events, and we're excited to see you! Whatever insurance conferences you plan to attend in 2022 and 2023, make sure to stop by our booth and see us. We'd love to chat with our existing agents and meet new agents, too.