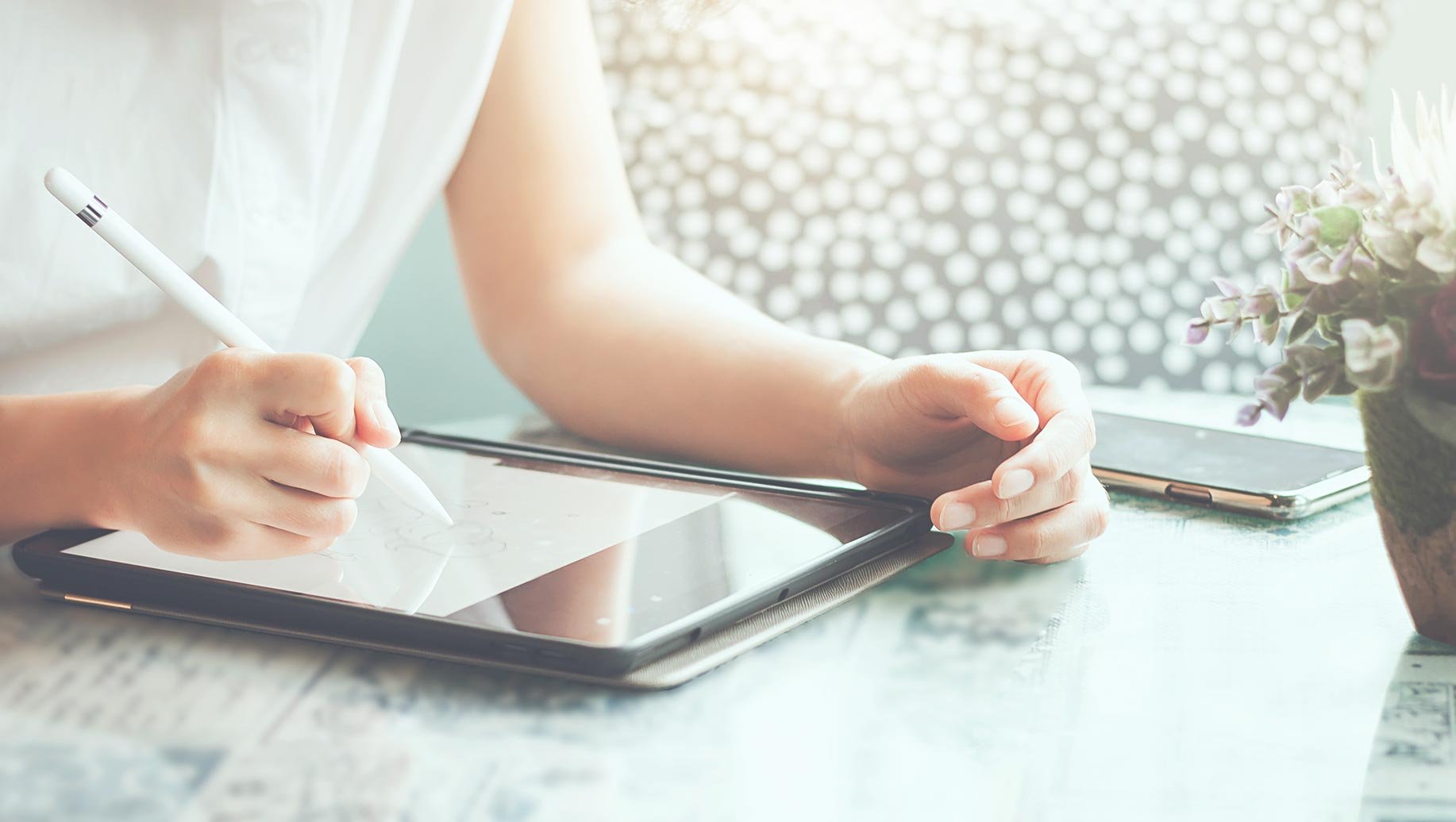 For independent insurance agents looking to get ahead of the competition, it's critical to take advantage of every resource at your disposal. Digital tools can improve every aspect of your business, saving you time and increasing efficiency while dramatically improving your marketing, sales, and customer relationships.
Modernize your workflows with these 9 digital insurance agent tools and resources your agency shouldn't be without. (Tweet this!)
Top 9 Digital Insurance Agent Tools
1. CRM System
If you're still using Outlook or a spreadsheet to track leads and customers, it's time to upgrade. A customer relationship management system (CRM) keeps track of any and all information you have about a lead or customer in one place so you can better organize, track, and personalize your interactions. This helps ensure your team has easy access to any necessary information, allowing them to provide an optimum sales conversation or customer service experience. Data in your CRM system can also be connected to other tools that allow you to analyze your sales data, personalize your marketing messages, and more.
CRMs vary in their level of complexity, features, and pricing. Salesforce is the most well-known name in the CRM space, but it can also be overly complicated and expensive for small agencies. HubSpot offers a free, easy-to-use CRM that connects to a suite of paid tools that manage and automate sales, marketing and customer service processes. Alternately, Zoho offers an affordable CRM targeted to small businesses that connects to their suite of online office productivity tools.
2. Cloud Storage and Document Management Tools
You've probably heard that you should have all your documents in the cloud. A paperless office is not only convenient, but it also protects documents from disaster and theft while enabling more efficient workflows. Google Drive is the leading option, featuring a user-friendly interface that allows you to create, store, share, and collaborate on documents, spreadsheets, and slides. Drive also comes as part of G Suite, which for $6/user per month offers a set of tools critical for any business, such as email, chat, and video conferencing.
If your team prefers or currently uses Microsoft products, Office365 and OneDrive, they provide the same functionality. Dropbox and Box are also leading solutions for cloud storage with document functionality, and are popularly used in addition to the Google or Microsoft suite.
3. eSignature Software
Close deals more quickly and reduce errors by using an electronic signature software such as DocuSign, PandaDoc, SignNow, or HelloSign. These companies allow you to easily store, send, and instantly sign documents for processes such as claims, new policy applications, premium payments, and more. Policy payments can be made within the app, giving your customers a one-stop shop for signing documents and completing transactions. Get signatures quickly and never send a fax again!
4. Scanning App
If you're going paperless, you need an easy way to convert paper documents into digital versions to use with the cloud services mentioned above. Mobile scanner apps such as CamScanner or JotNot allow you to easily convert paper documents to PDFs right from your phone. This saves the cost and hassle of using other scanning equipment and allowing you to scan on the go.
5. Real-Time Messaging and Collaboration Platform
When it comes to communicating, coordinating with, and delegating to team members, there are better options than just email, where messages can easily get buried. With a messaging and collaboration tool like Slack, you can create public and private channels for real-time chat and file sharing. This allows you to have conversations specified around different topics, clients, or functions, as well as one-on-one chats and video calls.
6. Social Media Automation Tool
As mentioned in previous EverQuote blog posts, social media is an important insurance marketing tool that helps build a community and gain trust. Following a consistent posting schedule is crucial to engaging with your audience. Ideally, you should post several times a week across numerous platforms like Facebook. Save time by using tools such as Hootsuite, Buffer, Sprout Social, or CoSchedule to schedule these posts in advance and track performance across all social media platforms in one place.
7. Email Marketing Tool
Email marketing is a simple but effective way to reach out to leads while maintaining contact with current customers. If you have an email newsletter (which you should), you'll need a reliable platform to send, track, and optimize your emails.
While email is integrated into several CRM solutions, an email-focused solution such as Mailchimp or Constant Contact is likely to have a higher delivery rate and more extensive features. These tools help you create professional-looking emails using templates and monitor key performance metrics to help you improve over time. They are also useful for automating lead outreach and follow-up.
8. Dictation Service
If you prefer speaking to typing, the Dragon product line from Nuance offers professional-grade dictation software that allows you to speak into your phone or computer to draft emails and documents with 99% accuracy and no word limits. Or, if you want to transcribe recordings of calls and meetings to reference later, Rev and Temi both offer 80% accurate speech recognition software for 25 cents per minute, while Rev also offers 99% accurate human transcription services for $1.25 per minute.
9. Password Manager
A password manager such as LastPass, 1Password, or Dashlane is a must for both security and convenience. These apps allow you and your team to store and autofill your passwords on any website. LastPass allows you to store unlimited individual passwords for free, or upgrade to the Teams option for $4/user per month to store, share, and control unlimited passwords for everyone on your team. You'll never have to remember the passwords for various insurance portals again!
Looking for a tool to find high-quality leads?
Attracting high-quality leads can be one of the most time-consuming parts of your day, but this process can also be optimized with the right tool. Working with a partner like EverQuote for leads has incredible benefits that can save you time and boost your agency's sales.
If you want to learn more about the best tool to optimize your lead discovery process, click here to schedule a tour of EverQuote's tools with one of our experts.