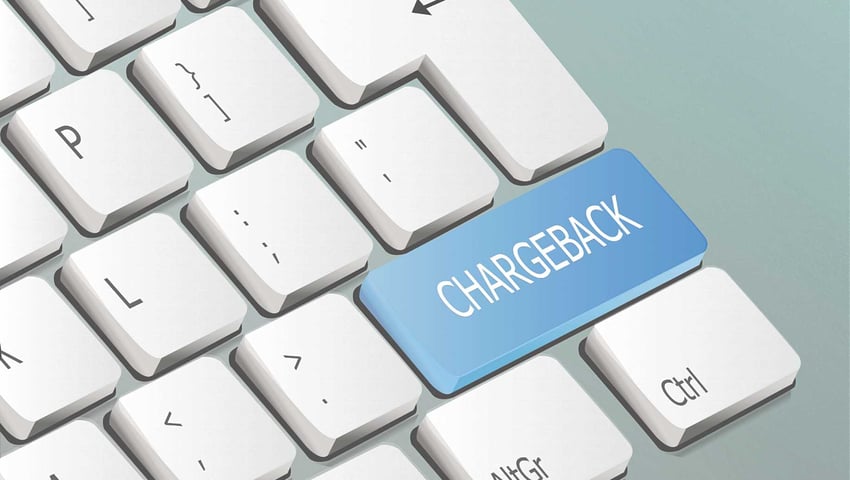 Every sales role has moneymaking potential. This is true for many industries, including insurance. Regardless of the type of insurance you sell—auto, home, life, etc.—commissions are an enticing upside.
However, due to the way policies are typically sold, there can also be a downside for insurance agents: chargebacks. Keep reading to learn more about how they work, why they happen, and how to mitigate their occurrence.
5 FAQs Insurance Agents Have About Chargebacks
1. How do chargebacks work in the insurance industry?
A chargeback in the insurance space is when an agent loses a portion of their commission for a sale as the result of a customer terminating a policy early.
For example, assume you've sold a homeowner's policy, which provides coverage for the customer for a full year. The customer pays the premium according to a fee schedule, and you get paid a commission based on the full premium amount assigned to that policy. Essentially, you are getting paid in advance with the assumption that the customer will complete the policy term.
However, one month later, the customer decides to switch providers, canceling their policy 11 months early. Your company gives the customer a prorated refund that reflects this early termination.
Since your commission was based on a full policy term which was not completed, your company must recoup the funds by taking your unearned commission for the 11 months. This mandatory payback or return of money already paid by your company is referred to as an insurance commission clawback or chargeback and is typically reflected on your next paycheck.
Similarly, if the customer cancelled halfway through the term, you could expect about half your commission to be unearned and therefore subject to a chargeback.
2. What are the factors that influence chargebacks?
Market conditions aside, the frequency with which chargebacks occur vary depend on numerous factors, some of which are out of your control, including:
The type of insurance you sell
The cost and overall value of the insurance you sell
The exact policy coverage offered
The level of clarity you provide to potential customers
The reputation and practices of your company
The overall customer experience your company provides
3. Are chargeback instances increasing?
In recent years, consumer behavior in the insurance space has evolved into a switch-and-save mentality. Consumers have been encouraged to shop insurance providers often and switch when they find lower rates to save as much as they can, as often as possible.
This midterm switching phenomenon significantly impacts insurance agents, as the result is more chargebacks. Since the consumer behavior shift is industry-wide, every insurer has been impacted to some degree.
4. Is there any way to avoid chargebacks?
Like many insurance agents hit with a chargeback, you're probably wondering, How do I get my commission back? Chargebacks are unfortunate situations that can throw you off your game if you let it. But if you want to be an effective agent, you have to accept they're part of the insurance business. There's no way to completely avoid them, especially when you consider the volatility of today's insurance marketplace.
Just remember that it's purely a numbers game—and it comes with the territory. If you think critically about how chargebacks work and consider the advance payment aspect, it makes sense—though admittedly it can still sting come payday.
5. How do I minimize chargebacks?
While you can't completely avoid chargebacks, there are a few strategies you can employ to mitigate them. These strategies focus on reducing your customers' price sensitivity and endearing them to your agency, so they won't leave you the next time they get the opportunity to save a few bucks:
Communicate with customers at key moments, either a phone call, email, or whatever communication method to which they've consented. "Key" moments include right after they purchase a policy, on their birthday, and near their renewal date. You want to be perceived as proactive as opposed to reactive, which means showing interest at times other than just the renewal period. I've seen this strategy lead to a significant increase in retention (all other things being equal). It's an efficient, small way to maintain a positive connection with your customers.
Offer referral incentives. Prior to their policy renewal date, you can reach out to customers and offer a review of their coverage. Even if they don't take you up on the offer, they often appreciate the effort—it makes them feel like a human, instead of just a number.
Send holiday cards. Even though the world is mostly digital, some people still appreciate receiving something they can hold in their hands. A simple card during major holidays can make a good impression, keep you top of mind, and maintain your relationship with customers.
Grow your book of business faster by partnering with the best lead generation company.
Unfortunately, some chargebacks will always be a fact of life. Especially in the current landscape, the switch-and-save mentality makes it nearly impossible to eliminate chargebacks completely. That's why knowing you have a pipeline full of quality leads you can count on is important. If you're wondering how to find quality leads that are 100% originally sourced—EverQuote experts can help. We'd love to answer your questions, talk to you about how we source our leads, and help build a game plan that sets you up to win. Contact us today, and let's get started.