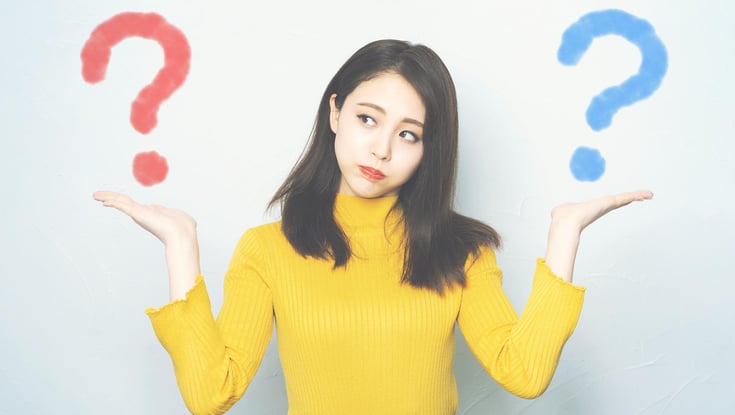 Growing your agency's book of business depends on you being a more trusted source of information than other agents—and in somes cases, than the companies whose products you sell. That's why it's important to understand the differences between an insurance agency vs. an insurance company, and how certain responsibilities are divided.
In this article, we'll draw the line between the responsibilities of your agency and those of the insurance company, and cover the four most important questions to consider when determining which insurance companies to work with.
Insurance Agency Vs. Insurance Company: How do they differ?
What's the difference between an insurance agency and an insurance company? It all comes down to responsibility.
Insurance companies or carriers (the terms are used interchangeably) own the insurance products. These include brand names like GEICO, Progressive, State Farm, Allstate, and many others that are well-known across the country. Their responsibility is to create products that serve customer's needs, and to process claims.


Insurance agencies act as the sales force for insurance companies and carriers. In insurance agencies, agents are responsible for helping consumers with the purchase process; it's also their responsibility to align coverage packages with the customers' goals and needs. Agencies and the agents that work for them are often the most in touch with their local community's needs.
The most important thing for agents to keep in mind when it comes to insurance carrier vs. agency responsibilities are the details of each carrier's business. Carriers aren't there to help you navigate your business needs. You'll need to define those yourself, and select carriers based on those needs.
What should agents consider when selecting insurance carriers to work with?
When it comes to insurance carrier vs. agency life, there's one major difference: Agents pick their carriers, but carriers don't always pick their agents. Below are four questions to help you define your business needs as you look for carriers to work with.
1. What type of agent do you want to be?
There are two main types of insurance agents: captive and independent.
Captive agents, also known as exclusive agents, sell policies for just one insurance company.
Independent agents can sell the policies of many insurance companies.
If you're a captive agent, you'll want to choose your carrier much more carefully than if you're an independent agent with more eggs in your basket.
2. Which insurance carriers have the most brand loyalty?
Insurance companies have traditionally thrived off the back of customer loyalty, but that landscape is changing fast. Post COVID-19, brand loyalty is decreasing for some carriers, and the agents selling their products will need to do more to make those products stand out.
Much of this brand loyalty is due to gradual price increases market-wide, which put more responsibility on agents, especially captive agents, to build a strong brand for themselves in order to sell insurance packages. The stronger your carrier's brand, the easier it will be for you to achieve your goals.
2. Do you believe in the product?
Any agent with integrity will only sell products they believe in. If you don't have confidence in your products and services—and fully understand the features and benefits they provide—then neither will the customer.
3. Are the carrier's products a good match for your community?
Choose a carrier with a product that serves your needs as a business, but also serves the needs of your particular location. For example, flood insurance is probably a much more relevant product in states like Louisiana and Florida than Colorado and Montana. Choose carriers with products that fit your local community's needs.
Your choice of carrier impacts your chances of success.
The products you choose to sell are one major decision in a string of decisions that need to be made in order to run a successful insurance agency. Things like lead sources, lead types, business processes, and business goals all factor into it, and EverQuote Pro can help.
Get access to the expertise you need to navigate your growing insurance agency with EverQuote Pro.