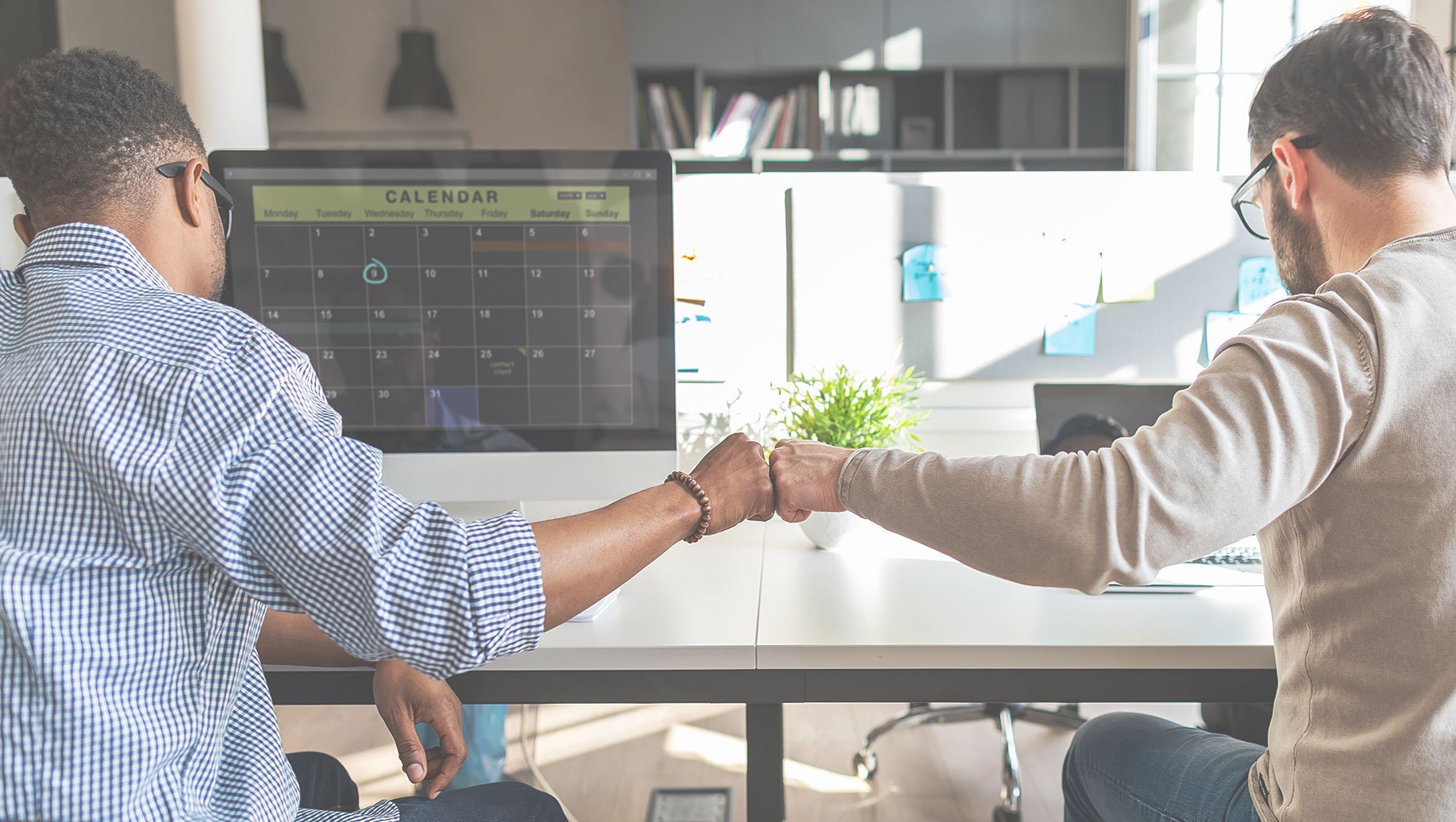 For too long, insurance agents have had to deal with siloed programs and processes across multiple software vendors in order to get leads and bind customer policies. For agents, it's time-consuming and tedious to deal with so many different points of contact, and even more difficult to measure how well all those products and processes actually help you grow your agency's business. Until now.
Enter EverQuote's Technology Partners Program.
For EverQuote customers, you now have the ability to harness the power of both EverQuote and our best-in-class independent technology partners. Together, EverQuote and our partners will provide solutions that help you fill your pipeline with qualified leads and the best tools available to turn those leads into satisfied customers.
Through the Partner Program, you'll have access to specially vetted partner solutions that pair seamlessly with EverQuote's high-quality insurance leads. Plus you can take advantage of special offers and discounts on some of the top sales and marketing tools in the industry while counting on seamless integration with EverQuote.
For our initial partnership initiatives, we're focusing on an area that we've consistently seen to have a major impact on agents' success with our leads – Lead Management Software (LMS). We've seen that agents using an LMS tend to have more overall positive and consistent results when working with EverQuote leads. In fact, according to research from Gartner, companies that automate lead management on average see a 10% or greater increase in revenue in 6-9 months after implementing an automated process through an LMS.
We know that the product we deliver is only as good as the results you get out of it. A good Lead Management Software (LMS) helps you get the most out of the high quality leads that EverQuote delivers. So now we're working together to streamline the process, allowing EverQuote customers to take advantage of special offers and get set-up with some of the industry-leading LMS systems in a quick and easy way.
Why? Because the more efficient and intuitive your sales process for working leads—which the LMS has a major impact on—the better the experience for agents and customers. By partnering with these LMS providers we're bringing together some of the foundational pieces of a strong insurance prospecting strategy–high-intent, real-time leads and powerful, best-in-class lead management software.
For most EverQuote customers, using lead management software to work their EverQuote leads is a perfect solution, especially for agents who have multiple producers or who are looking to optimize their sales process. As EverQuote's VP of Sales Jeff Smith explains, "EverQuote is thrilled to announce our first four LMS partners: Ricochet360, Blitz, Agency MVP and DYL. These partnerships just make sense, specifically with our Accelerated Growth Program, which is designed for mid-to-large sized insurance agencies that leverage technology like LMS systems. When our large, sophisticated agency clients are able to take advantage of qualified connections to consumers, and pair them with analytics and insights to drive their business, it makes me very excited about the future of these partnerships."
How EverQuote's Technology Partners Program Benefits You
A high-quality LMS partnership directly correlates to better results (and more revenue) for your agency.
We want to make sure we're working with (and providing our agents with) companies who we know, love, and trust to help you grow your business. These LMS vendor partnerships will provide agents with proven solutions to help improve contact and conversion rates and significantly impact your return-on-investment. In fact, lead follow-up is one crucial area where deploying the right technology solution can make all the difference.
According to Marketing Donut, research shows "only 20% of sales leads are ever followed up. In other words, 80% of potential opportunities are lost without a trace simply due to lack of follow-up." With a proven LMS helping manage lead follow-up, agents can avoid potential revenue falling through the cracks due to inconsistent follow-up, and maximize their results with the leads they are working. (Tweet this!) As a recent Demand Gen Report study makes clear, working leads with a consistent follow-up process correlates with more sales, as nurtured leads produce a 20% increase in sales opportunities versus other (non-nurtured) leads.
You get a better way to use tools you already rely on.
For agents who are already working with an LMS, you'll find seamless technical and product integration. With this relationship, there's no delay in getting new technology, product launches, and more into your agency's hands.
You experience unparalleled service and support.
No more lag time while you wait for help with software questions! Our strengthened support network means we can prioritize agent support for you, so you and your producers can hit your goals without worrying about delays waiting for responses from a Support team. You'll also work with the best software products possible—increased exposure and feedback from the agencies we serve will help us quickly introduce consolidated improvements to all the systems you need.
Why Partner With Us?
As I had previously pointed out, we chose to kick-off our partnerships program with lead management software (LMS) providers for three reasons:
Many agents who use EverQuote also have an LMS platform.
We're already working in tandem with many LMS systems.
Leveraging an LMS to manage lead nurture and follow-up campaigns strongly correlates with increased revenue.
To date, we've partnered with the following LMS companies we trust and love:
Ricochet
Blitz
Agency MVP
DYL
Get more information about how working with our partners can benefit you.

Fill out this form to get more information.


We anticipate considerable growth of this program; as our list of partnerships continues to grow, we'll update our Technology Partner page page to keep you informed!
Now, make this partnership work for
you

.

EverQuotes technology partners program will be a game-changer for your agency processes and make your job a lot easier. Find out more about the additional benefits of working with us and our partners—and learn more about promotional discounts.