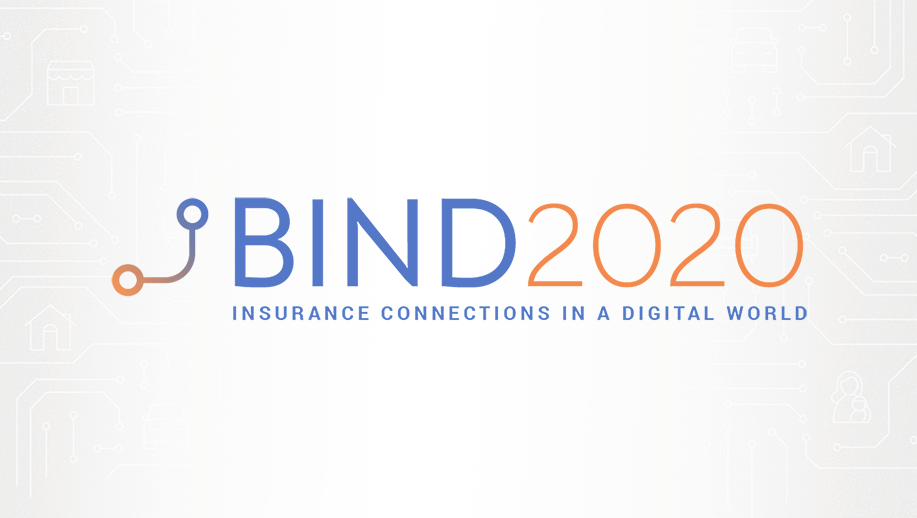 Introducing EverQuote's first virtual conference, BIND2020! BIND2020 will feature the country's top insurance agents, speakers, and thought leaders. They'll cover a range of topics that will help agents thrive in the insurance industry landscape of 2020. Any captive or independent insurance agent, who wants to learn from the best, should reserve a FREE spot! In addition, attendees will receive a digital SWAG bag, with over $6,000 in savings and discounts from our amazing sponsors!
Bind 2020 kicks off at 11 am ET with our keynote speaker, Greg Gray. Greg Gray is joining us live from Atlanta, Georgia as an Allstate agent and the owner of the Renaissance Insurance Group. He is also a sales trainer with Agency Sales Academy and his keynotes, seminars and workshops have electrified and empowered tens of thousands of people in more than 400 cities all across America and throughout the world. In "Using the 93% Rule to Build Connections," Greg takes a look at common applications and misapplications of "The 93% Rule" in personal and professional interaction.
Following Greg, EverQuote's very own VP of Strategic Accounts, Billy Hubbard, and Senior Product Manager, Anushka Nadarajah, will introduce EverQuote's Lead Connection Service. In "Freedom to Sell: Growing your Business with EverQuote's Lead Connection Service" the two will discuss how you can scale your business and unlock ROI with EverQuote's transformational new product offering.
Our third speaker session is "Taking 10 Everyday Service Calls and Turning Them into 3 Real Sales" with Kristin Isaacson and Jeremy Olson from the Olson Agency. Their training group, Role Play at the Olson Agency, will demonstrate their process to immediately turn routine calls into opportunities to better protect your customers.
Grab some lunch and tune in at 1:05 pm ET for "Team Building: How to Retool and Expand Your Team of Rockstars" with Troy Korsgaden. In this session, he will cover how to retool your recruiting and on-boarding, and how to increase productivity in team members. To be successful, your business needs to have team members who put the customer first in everything they do.
Next up is a can't-miss session with CWC's Craig Wiggins and Joseph Puckett focused on "Value Selling 101: Bundling & Selling on Coverage - Not Price." Craig and Joseph will share their best tips that you can start implementing in your agency right away so you can start winning more clients, regardless of price, and grow your book to maximize your compensation and bonus opportunities.
In the afternoon, top independent agent Eric Hardiman will cover "Connecting During Unconventional Business Hours to Maximize Revenue." Eric's agency is open 8:00 AM-10:00 PM seven days a week. Eric will discuss how he's able to both serve underserved segments of consumers AND employ strong candidates who might be overlooked by others due to their need for flexible work schedules.
Rounding out the day, Perry Olson will challenge, motivate and entertain you with his fast paced and powerful message about unleashing the full potential of your agency in your community. You will be challenged to reconsider conventional thinking about "opportunity" and walk away with practical ideas on how to take advantage of opportunities that exist in every single community.
We can't wait for you to join us. As a reminder, BIND2020 is completely free and you can register HERE or click the button below. Don't forget: BIND2020 attendees will also receive a digital SWAG bag with over $6,000 in savings and discounts from our fantastic sponsors! See you there!