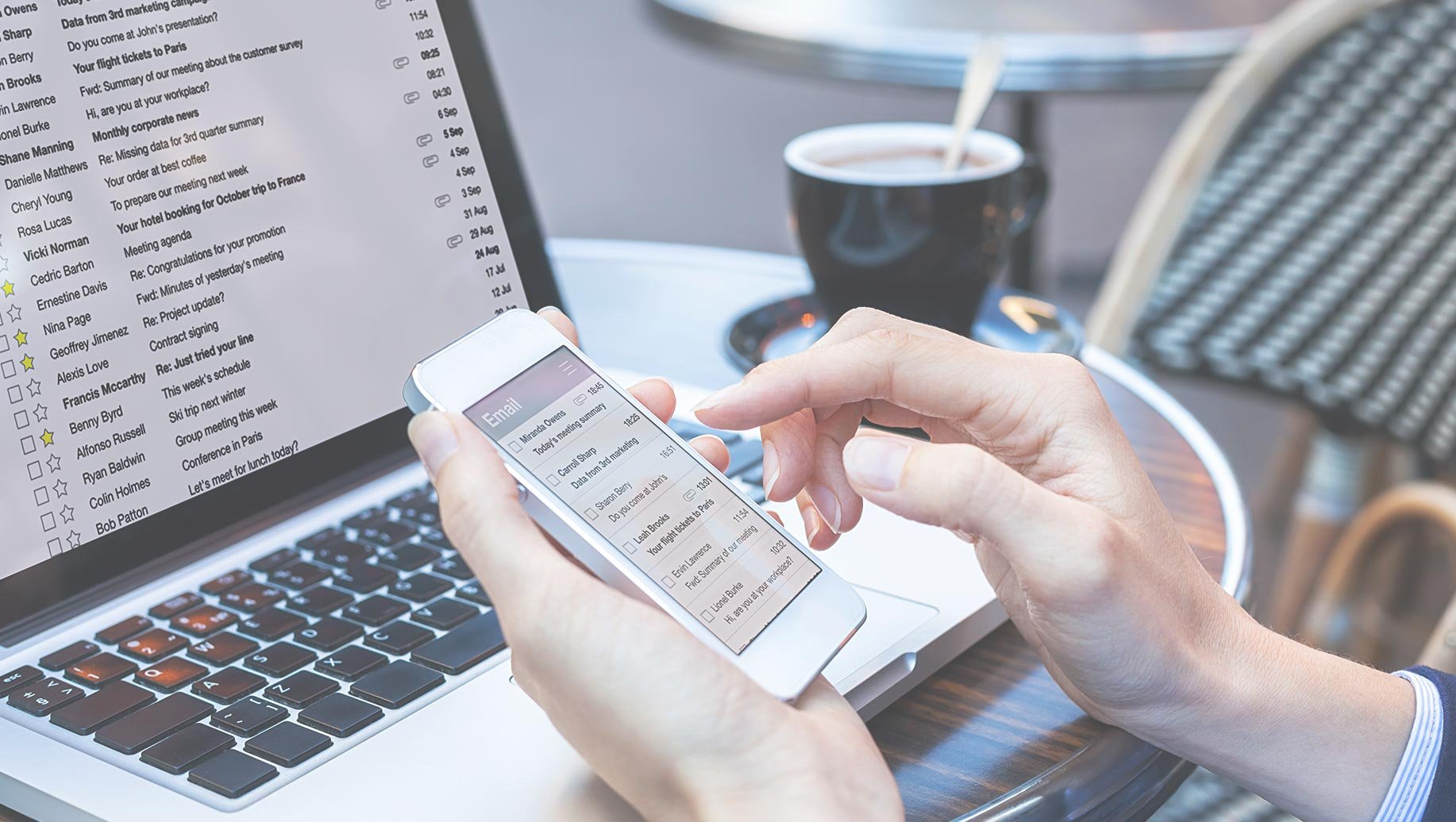 As insurance marketing continues to become increasingly digital, many agents are wondering: What are the best insurance marketing campaigns, strategies, and tactics for the digital age?
While the answer to that will vary depending on who you're asking, there are some fundamentals that every agency should implement to set themselves up to be more competitive in this area.
In this post, we discuss those fundamentals, as well as some rising insurance marketing trends to help your agency stay ahead of the curve in 2020 and beyond.
4 Digital Insurance Marketing Fundamentals
1. Create a strong website.
Your website is the cornerstone of your digital presence. While many agents may get a generic website from their carrier, it's best to create something on your own. If you're not sure how to structure your site, looking at carrier websites can give you a good idea of best practices that will work well for your site, such as making contact information easily visible, clearly delineating places for prospective customers to get a quote or current customers to make a claim, and offering step-by-step instructions to guide visitors through what they need.
In addition to carrier websites, look at competitor sites to see how you can make yours stand out. While it may not be cutting edge, a site that is clear and informative is fundamental to digital marketing, and so its advantages shouldn't be underestimated.
2. Embrace the power of social media.
While not new, social media has become increasingly prevalent over the past few years. The best insurance marketing campaigns of the past few years have made creative use of social media. It's not enough anymore to just have a presence on social media—you need to actively use it to build and engage your community. Check out our guide, The Ultimate Social Media Playbook for Insurance Agents, to learn how to master social media marketing for your agency.
3. Manage your online reputation.
Another easy but often-neglected task that can pay dividends is monitoring the online reputation of your agency. There are a number of review sites, with the largest being Yelp, Facebook, and Google My Business. (However, I'd suggest also paying attention to Consumer Affairs, Better Business Bureau, and more). When you have happy customers, ask if they will write a positive review on Google, Yelp, or Facebook.
When you receive a negative review, treat it as an opportunity. While a negative review can be frustrating, avoid responding with hostility or arguing with the reviewer. Be sympathetic in your response, and see if you can take the conversation offline to discuss the issue. If the issue is resolved, the reviewer can edit or delete the original review. Problems are inevitable, but how you react to them is up to you. If potential customers see that you are able to respond to challenges and are improving your services as a result, they are much more likely to see you in a favorable light. (Tweet this!)
4. Reach out to current customers with an email newsletter.
While seeking out new sales is key for many agencies, don't underestimate the power of keeping the customers you do have—and growing with them. Regular email newsletters are a simple way to reach out to and engage your current customer base. You can provide them with valuable knowledge on information topics, update them on changes in your business, and promote other channels such as the ones listed below!
Growing Digital Marketing Trends For Insurance In 2020
Webinars For Current Customers & Prospects
Do you have a strong knowledge of insurance? Consider sharing that knowledge by providing free webinars (or even joint webinars with a trusted business or vendor partner). Webinars are growing as a channel for agents to provide valuable information and connect with potential customers.
Webinars are also a great way to generate leads from people who are interested in learning more about your business or about general insurance questions, but aren't ready for a quote or a phone call right now. You can give webinars on various general insurance topics and promote them to prospects on social media and through email. You can also make them exclusive events only for current customers, email subscribers, or social media followers.
Chatbots For Customer Service
Another rising new tool in an agency's digital toolbox is the chatbot. Chatbots on your website can be used to both improve customer service and for lead generation. Like webinars, chatbots make it easier for prospects to engage with you digitally if they do not want a phone call, or get in contact with someone at your agency if they do want to speak to someone.
Chatbots can also save time spent on customer service by allowing customers to find the information they need through interfacing with the bot. Bots can retrieve answers to frequently asked questions or provide information about customers' insurance claims.
You Don't Need to Do It All Yourself
Don't forget that utilizing online lead vendors, such as EverQuote, is a valuable marketing tactic. By working with EverQuote, you can directly connect with high-quality internet leads without having to generate them all yourself.
When you partner with us, we'll not only provide you with high-quality leads, but show you our best practices for sales, marketing, and how to make the most of your lead opportunities. Click here to schedule a consultation with one of our experts.