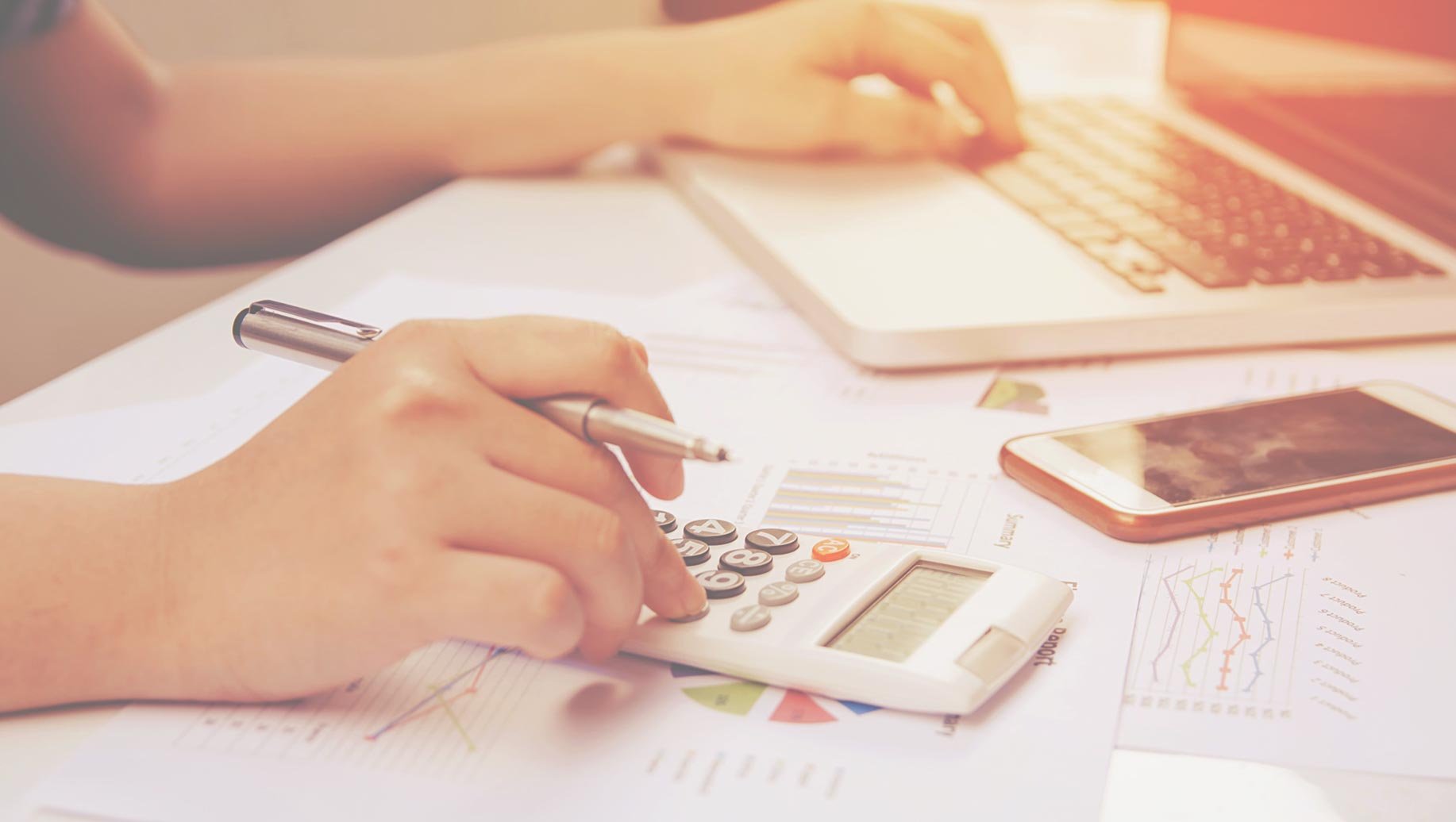 Interested in insurance agent salaries? Whether you're looking to add agents or producers to your team or you yourself are interested in becoming an insurance agent, you probably have questions about agent income. Here are a few common questions we receive about average salaries across the insurance industry, as well as salary data by state, insurance agent type, and insurance carrier.
What is the average salary of an insurance agent?
The Bureau of Labor Statistics (BLS) projects that the number of insurance agent jobs will grow 10% (faster than average) over the next eight years. (Tweet this!) According to BLS, the median annual income for agents in 2017 was $49,710. The highest 10 percent of agents earned more than $125,190, while the lowest 10 percent of agents earned less than $27,180. Also, agents in different insurance industries make different amounts. According to the BLS, employment in the health and medical insurance industry segment is expected to grow the most through 2026. In addition, agents who have experience with a wide range of insurance and financial products are expected to have the best job prospects.
For entry-level insurance agents in 2019, starting income ranges from $29,000 (25th percentile) to $94,000 (75th percentile) across the United States.
It's important to note that using the term "salary" in this context is misleading—in general, commissions are the most common form of compensation, especially for experienced agents.
Factors affecting commissions include the type and amount of insurance sold and whether the transaction is a new policy or a renewal. Other compensation includes bonuses for meeting sales or profit goals. Also some agents involved with financial planning charge a fee for their services rather than receiving a commission.


Breakdown Of Insurance Agent Pay Ranges By State
Below are the states where insurance agents had the highest annual average incomes in 2017, per BLS:
Massachusetts: $87,700
New York: $87,220
Pennsylvania: $82,790
Minnesota: $82,760
Alabama: $78,860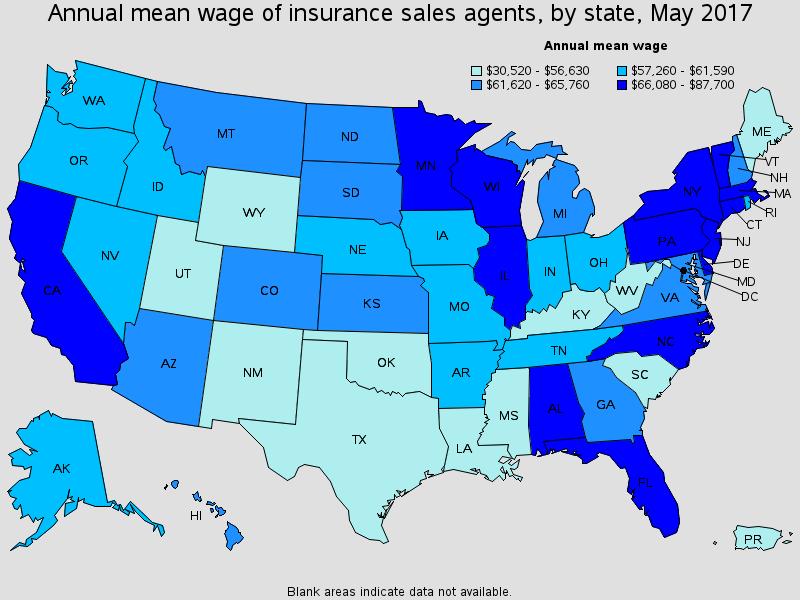 Source: BLS (note: "wage" refers to total income)
Breakdown Of Insurance Agents By Type
Of the approximately 501,400 insurance agents working in 2016, the largest employers of insurance sales agents were as follows:
Insurance agencies and brokerages: 54 percent
Self-employed workers: 18 percent
Direct insurance carriers (P&C excluding life and health/medical): 9 percent
Direct health and medical insurance carriers: 4 percent
Breakdown Of Insurance Agent Pay By Employer
According to a survey of 3,662 insurance agents, here's a look at the average annual income by employer:
NY Life: $44,000
USAA Insurance: $42,545
AAA Insurance Company: $42,500
GEICO: $37,641
Nationwide Mutual Insurance Company: $36,000
Allstate: $34,946
Farmers Insurance Group: $34,588
State Farm Insurance Company: $32,859
Liberty Mutual: $31,600
Looking for help with next steps?
Whether you're interested in hiring new agents or you've chosen to become an agent yourself, you'll need leads to fill up your pipelines. We can help. People who come to EverQuote are already looking for insurance products; we then provide that lead information to agents like you, in real time. You can schedule a call to talk with us about our process here.