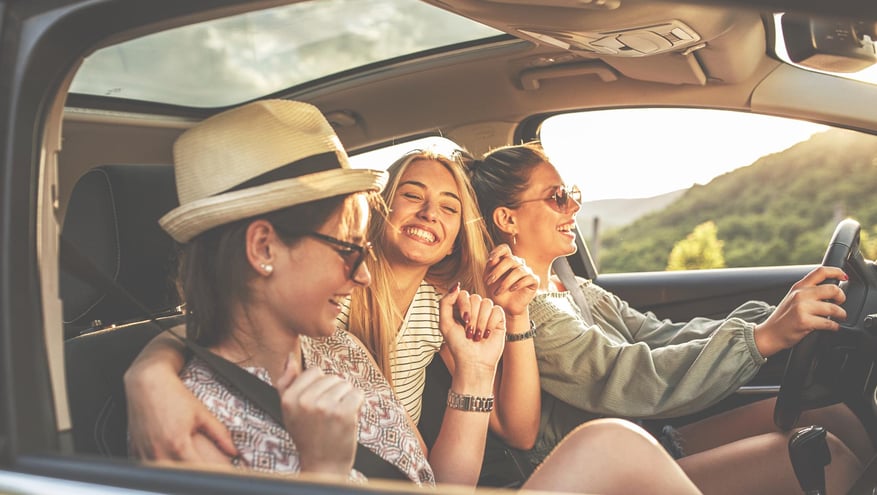 COVID-19 turned the auto insurance market upside down. An industry that used to be nothing but revved engines took an unexpected left turn toward falling rates and premium reimbursements, sending some agents into panic mode.
But the auto insurance industry is ever-changing. This isn't the first storm the vehicle insurance market has seen and it won't be the last. If you're serious about your career as an auto insurance agent, it's imperative to keep up with new consumer buying habits and market trends.
Below we'll talk through exactly how the auto insurance industry has changed in the past year, how you can thrive as an auto insurance agent despite those changes, and our number one tip for being successful.
What is the auto insurance market worth now?
Before the pandemic, the size of the auto insurance market was increasing. Between 2011 and 2019, insurance rates rose 29.6%, with annual rates exceeding more than $6,200 in some places—more than four times the national average.
But in 2020, the motor insurance market fell by nearly 4% on average. Carriers adjusted their prices as people drove less. Policyholders across the nation were receiving premium refunds between 15% and 20% a month, and since the onset of the pandemic, the industry lost over $760 billion globally in market capitalization.
However, this doesn't necessarily mean doom and gloom for auto insurance agents. In fact, over the past 50 years, the auto insurance market hasn't been correlated with the economy, which means most of the volatility has likely passed as we transition into a world where we live alongside COVID-19 with less fear than we did at the start of the pandemic.
What changes are happening within the auto insurance market?
Despite the fact that the industry's rocky year is starting to even out, some of the changes left in COVID-19's wake are here to stay. Additionally, there are some trends that already existed, but the pandemic accelerated.
COVID-19 created a (temporary) world where people drove less.
People will always need cars and they will always need to drive. However, the pandemic did create a revolution in e-commerce and hybrid work that has ushered in a new era where fewer people are commuting (driving) to work.
Quarantine is more or less over in many places, and the trend of driving less may reverse as more people choose to purchase a car because they think public transportation is risky.
Insurance pricing models are evolving.
Traditionally, carriers price their products using the rule of large numbers—based on a large sample size of the population in a certain area, everyone would be offered the same rate.
Nowadays, there's a new push toward individual pricing based on tracked driving habits, which puts the consumer in the proverbial driver's seat when it comes to the cost of their annual premium.
Technology can track driving habits, mileage, stop and start frequencies, and a variety of other relevant habits that can help carriers more accurately predict claim volume and build a price based on that individual's driving habits.
Auto manufacturers are getting into the insurance game.
Auto manufacturers like Tesla, Porsche, Ford, and General Motors have started to dip their toes into the insurance waters. In most cases, they're offering insurance in conjunction with established carriers, but some (like Tesla) are directly competing with those carriers.
Tesla claims it can offer up to 30% lower rates than any traditional car insurance company because the company uniquely understands its own vehicles, technology, safety, and repair costs; plus, offering insurance directly means Tesla can eliminate the fees taken by traditional insurance carriers.
This development has two important implications:
It could produce more accurate claims predictions. As vehicles become more advanced they collect a lot more data. Sensors that manufacturers embed in their cars can potentially collect more accurate data than that available through apps and dongles provided by traditional insurance companies, leading to more accurate premiums.


More accurate premiums could then reduce costs for the consumer. Achieving an accurate premium means correctly determining loss ratios, and those only get better with more data. If car manufacturers can estimate the cost of repairs better than insurance companies, that will produce more accurate premiums, which leads to reduced costs for the customer while also being important for profitability.
Whether or not manufacturers can compete will depend on how fast they can lower prices—and how fast insurance companies can improve their premium accuracy.
Self-driving vehicles will impact premiums.
Self-driving vehicles are becoming increasingly common. Before the pandemic, they weren't expected to have an impact on the insurance market for another 30 years; now it's projected that, by the year 2035, there will be approximately 4.5 million self-driving cars in the U.S.
The progression of this technology raises two questions:
Are they safer? Safer cars can potentially reduce costs for insurers over time.
Even if they're safer, will they be more costly to fix? If so, the cost of premiums might stay the same.
It's too early to tell with this particular trend, but it's something agents should keep their eyes on as they navigate the changing motor insurance market.
Our #1 tip for thriving as an agent, despite recent market changes: Build your online brand.
The two major takeaways from these auto insurance market trends are 1) that consumers have more options than ever for insurance, and 2) the brand trust that traditional insurance companies used to hold can no longer carry your book of business. So our #1 tip to succeed is this:
Develop your own online personal brand that positions your agency as providing trustworthy, reliable service for your community.
Why is developing an online brand so important? Because consumers are Googling insurance agents and checking their social media profiles to research who they're doing business with before they ever set foot into a shop.
As the auto insurance landscape gets more complex, consumers will be looking to work with agents they trust to help them find the policies that work best for their needs. A strong online personal brand will make it easier for them to find you.
For help managing your personal brand, download our Online Reputation Management Guide for Insurance Agents.
Our guide will walk you through:
How Google My Business can help your agency, and why it's important
The step-by-step process for using Google My Business
Tips and best practices for growing your agency's online reputation
Download the Online Reputation Management Guide for Insurance Agents today. Or, reach out to an EverQuote Pro representative for more information on managing your insurance agency, and to access more than 2 million quality insurance leads monthly.